Sunshine, sack races & sizzling sausages: it's been another great fete
The sun shone, the queue stretched down Lambeth Palace Road and the Rev. Canon Angus Aagaard – one of the event's dedicated organisers – spoke for all of us when he predicted "It's going to be a fantastic day".
The North Lambeth Parish Fete is one of those annual events that really captures the essence of the British summer, providing fun challenges and activities for all ages, from the child-friendly egg-and-spoon and sack races to a full-on tug-of-war. Other highlights included face-painting, live music, a children's choir, dance demonstrations, a dog show, tasty food stalls (including a barbecue stand) and a Pimms tent.
There's always a great community spirit at the fete, and an added bonus for the thousands that attend is the chance to enjoy the glorious gardens - normally closed to the public – that surround the 800-year-old palace.
Daniel Cobb is a regular sponsor of this event and our enthusiastic team was ready long before the gates opened at 12.30pm on 30th June, setting out plates of home-baked cakes and bottles of bubbly together with give-away branded mugs, pens and balloons. As usual, we met some great people, made contact with other local businesses and generally helped to keep the fun going - serving food and selling raffle tickets – until the day ended at 5pm.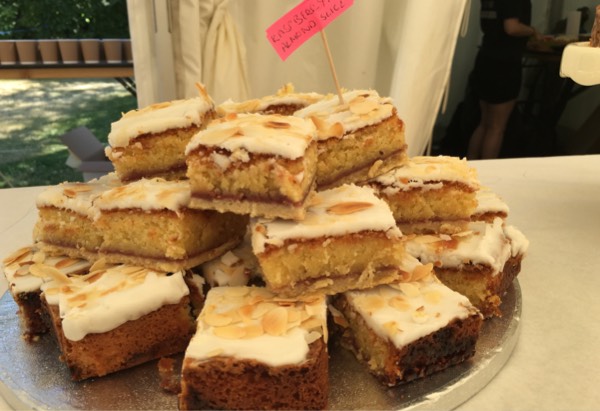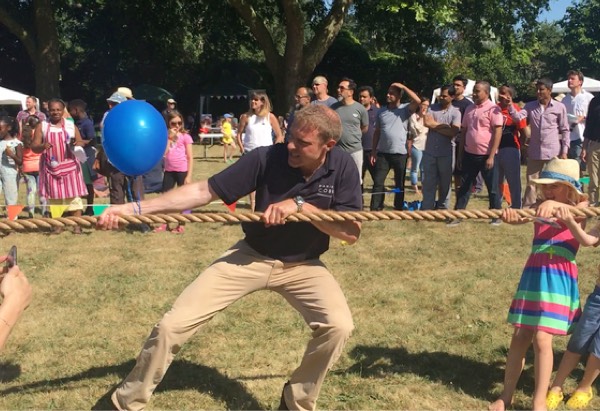 It's no surprise that the dog show was a roaring (or should we say barking?) success, with prizes for "Most disobedient dog" and "Fastest sausage eater" in addition to more predictable categories such as "Best in Show" (congratulations to 'Maisie', who deservedly walked away with that title).
"It was a wonderful day, attended by over 2,500 people," says George Cobb, our Marketing and Communications Director. "Each year it's a privilege to be able to help stage an event that is enjoyed by so many local families, and we're already mulling over plans for next year's fete."
Daniel Cobb's sponsorship of North Lambeth Parish Fete is part of our mission to bring people together, promote local businesses and make sure that our clients enjoy a great London lifestyle, so if you're looking for a home right now, why not give us a call?