Streatham and Clapham Girls School Summer Fair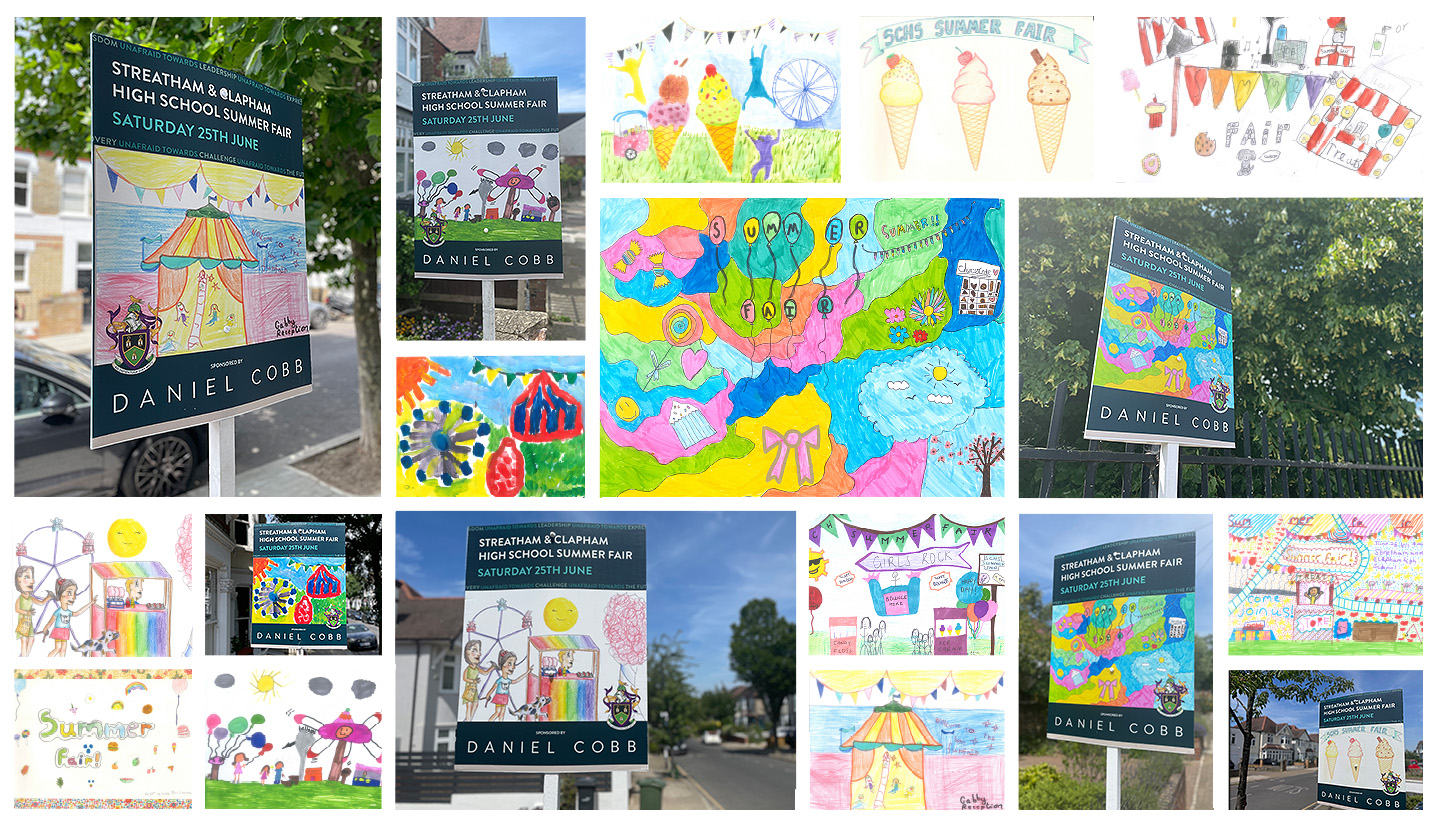 In celebration of opening our new office in Battersea on Webb's Road, we are very excited to announce the sponsorship of the Streatham and Clapham Girls School Summer fair.

Hosted at the senior school on Saturday 25th June, 1 pm to 4 pm, please do come and join us. We have had such fun in the build up to the event, and the day itself is set to be absolutely joyous.
As part of this partnership with the school, we ran a drawing competition across the junior and senior schools. We had the hard task of choosing 10 winners, whose drawings have been printed on our boards and are now part of 120 advertising boards up around the area - a huge thanks for all the wonderful support from parents with children at the school, who have kindly offered to have the boards outside their homes for the next few weeks.

We think they look fabulous, and as we told the children at assembly last week, they've done a great job at brightening up our "dull" estate agent boards.

On the day, we will have a stand with loads of fun things going on; design your own T-shirt, paper airplane throwing competition, ginormous bubble wands and a raffle with some fancy prizes.
Oh, and we'll also have a glass of something cold and sparkling 🙂
Our family business has been built on getting to know and playing an active role in the local communities we hope to serve. We are really looking forward to meeting you on the day.
Please come and say hi.