How to find – and keep - great tenants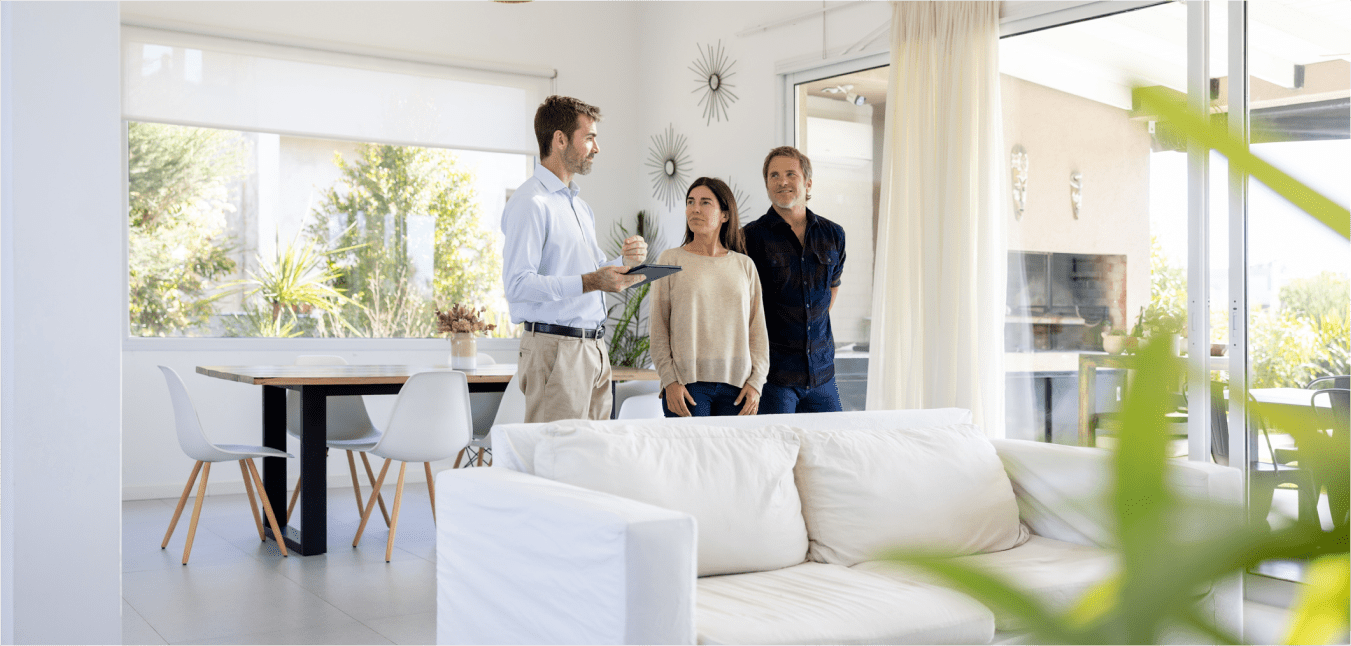 According to Rightmove, average rents advertised on new lets in London have risen to £2,627 a month, making them 12.1% higher than last year.
The capital is home to around 2.7 million private renters, so letting can offer great rewards. However, landlords who choose the right type of rental property in a good location enjoy the best returns on investment. Market-savvy landlords also know how to find good renters through skilful advertising and presentation.
London lettings is a complex, fast-moving and dynamic marketplace, so new landlords often ask us for guidance. Our central London lettings teams have come together to share their insights. Drawn from offices in Westminster,London Bridge, Kennington and Clapham, our agents can offer a wealth of advice to landlords who want to make the most of their investment.
Why are target tenants important to your property search?
Buying a rental property is different to buying a property that you will personally own and occupy. Before you begin your property search, it's advisable to research the kind of tenant you want to attract.
Discover where these people like to live and what they want from their chosen area. For example, students are usually keen to live close to their college or university, while older tenants appreciate proximity to doctors' surgeries and hospitals.
Families value access to good schools and parks, while young professionals often prefer lively areas near bars and restaurants. Almost all tenants enjoy living near excellent transport links.
What do tenants need?
One way to learn how to find great tenants is to put yourself in their shoes. Ask yourself what you want or need to feel secure and happy in a rented home.
Building strong, personal relationships is important if you want your tenants to stay on. If you decide to select our property management service, we will ensure that we stay in regular communication with your tenants.
Frequent monitoring not only reassures tenants that the property will be kept in good order, but it also benefits landlords. When minor issues are detected early on, it prevents them from turning into more serious (and expensive) problems later on.
Energy-saving measures and new legislation
Today's renters are acutely aware of the high cost of gas and electricity. You can help your tenants cut down on energy usage by ensuring that your property is well-insulated and draught-free.
The Renters' Reform Bill, currently making its way through parliament, has highlighted the need for energy-saving measures in rental properties. Until recently, the government was proposing that landlords had until April 2025 to improve their properties from an EPC rating of 'E' to a rating of 'C' (for all new tenancies). However, this date has recently been pushed back to 2028.
The Renters' Reform Bill acknowledges the importance of landlords' rights and has promised a raft of new legislation to benefit both landlords and tenants. Proposed measures include an improved mediation system for disputes and strengthening the Section 8 rules around eviction. The Bill has yet to be passed into law, and needless to say, we will be keeping an eye on all upcoming changes.
Good presentation sells
A property in a good location will always attract tenants, but if it is not in excellent condition, it may not attract a top level of rent.
High standards count if you want to maximise returns on your buy-to-let. A freshly decorated property, painted in neutral colours, is always attractive to prospective tenants, but tired, outdated kitchens and bathrooms can be a turn-off. These rooms can't be easily transformed while tenants live at the property, so doing the work at the outset is advisable.
Hopefully, the reward for that extra expenditure will be a quick rental, avoiding the loss of revenue that can result when your property stands empty.
Getting your property out there
A well-presented rental home in a prime location will only attract the right tenant with adequate advertising. Professional photography and well-chosen words describing your property are important, but when it comes to effective marketing, they're not the whole story.
In addition to superb images and extensive press and social media advertising, a good letting agent will make use of their extensive network of contacts. That means they will make direct approaches to renters who are looking for properties like yours.
At Daniel Cobb, we rely on the relationships we have built with tenants over the years: we'll often know when they are ready to make their next move, and in those cases, we'll always suggest a suitable property.
Next steps
If you'd like to talk to our experienced letting agents on any aspect of property rental, don't hesitate to get in touch. We'd love to hear about your plans to become a London landlord.