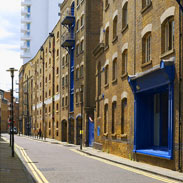 Right at the start, it's a good idea to make a list of the features you are looking for. Do you want a furnished or unfurnished home? How many bedrooms do you need? What transport links do you need to get to work? Is access to outside space a priority? And, most importantly of all, how much are you prepared to pay?
At this stage, it is a good idea to confirm any referees or guarantors you may need, to save any delay later.
Now that you have a clear idea of what you are looking for, take a look at for the finest selection of rental properties in Central London and call our team! We have our ear to the ground and frequently know of places about to become available.