Upsize or Downsize? Find your dream retirement property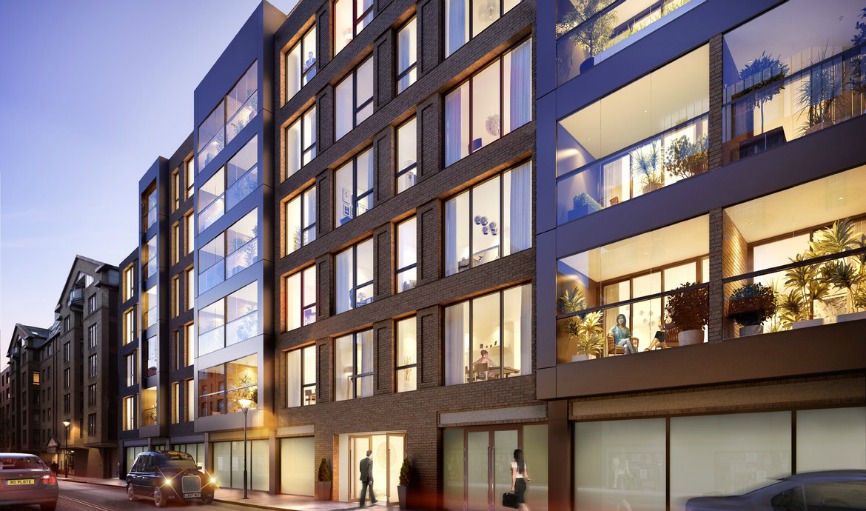 This upmarket development on Monck Street boasts apartments of varying sizes and lifestyle amenities


A few years ago, it would have been natural to assume that a couple would move to a smaller home on reaching retirement, but these days those assumptions are changing. Far from opting for a cottage with roses round the door, many of today's retirees are fit and healthy, crave excitement, adventure and a fulfilling lifestyle, so moving to a larger house - or a property in a more desirable area - may work better for them than buying a smaller, less expensive home.

Many clients approaching retirement age are often unsure about the benefits of downsizing or upsizing. We're often asked to assist with identifying a property where they can enjoy a more leisurely lifestyle and one which will accommodate visiting family and grandchildren or an ageing relative. Read on to explore which option is right for you.

Downsizing
The big advantage of downsizing is having money left over when you swap a large, family home for a smaller, less expensive property. This means you can invest the spare cash to provide extra income if your pension doesn't offer enough financial support. If you need a better return and the sale of your home frees up sufficient capital, it may be worth considering a buy-to-let investment.

Although downsizing can help you access capital, moving to a smaller property has its disadvantages. In a smaller house, or flat, you'll have little room for hobbies that require space, and with fewer bedrooms it can be difficult to accommodate friends and family when they visit. On the positive side, you'll have a smaller property to heat, clean and maintain, leading to lower bills in future.

Upsizing
This is a relatively new trend, growing in popularity, where many retiring couples decide to spend more, not less on their retirement property.

A larger property may be more costly to maintain, but it will offer improved spaces for living, entertaining and pursuing hobbies. The reasons for moving to a larger home, however, are not always about the size of the property. An increasing number of retirees are choosing to move to a smaller property but in a more upmarket area, where you can expect to pay more, especially if there are good transport links and access to high quality shops, restaurants, cultural/leisure facilities. Happily, these properties often turn out to be excellent long-term investments.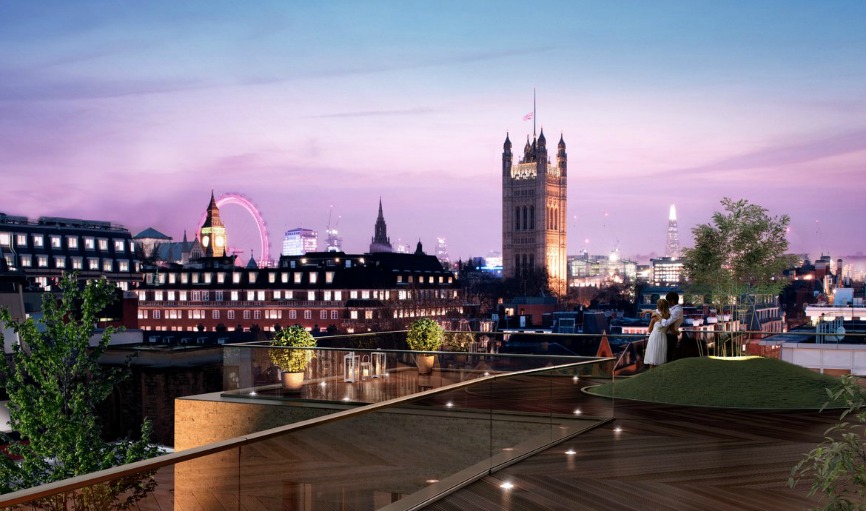 This Westminster property's roof terrace offers a panoramic view of the city skyline


With homes ranging from one bedroom to five bedrooms on our books, selecting one which is a perfect fit for your budget is easy. We recommend scheduling a viewing of Westminster Quarter (see first photo), where you'll find one, two and three bedroom flats for sale. Residents can make use of the rooftop lounge (featured above) which affords stunning views of the Houses of Parliament and other iconic landmarks.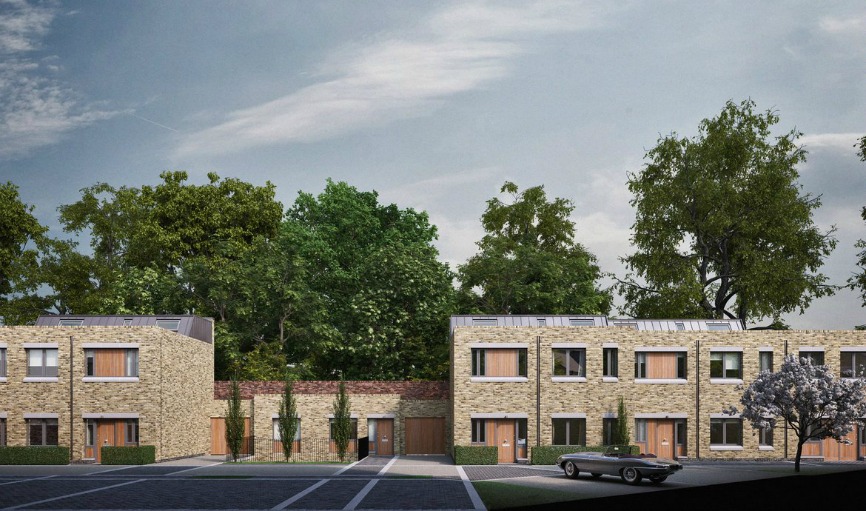 This exclusive mews development has spacious living areas and is near excellent transport links


Another magnificent property worth booking a visit to is Meadow Mews (featured above), a 'green' gated mews development which is a short walk from the Thames and Vauxhall station. Here, you'll find eight exclusive new build houses for sale, each with its own garage and private courtyard garden, filled with greenery.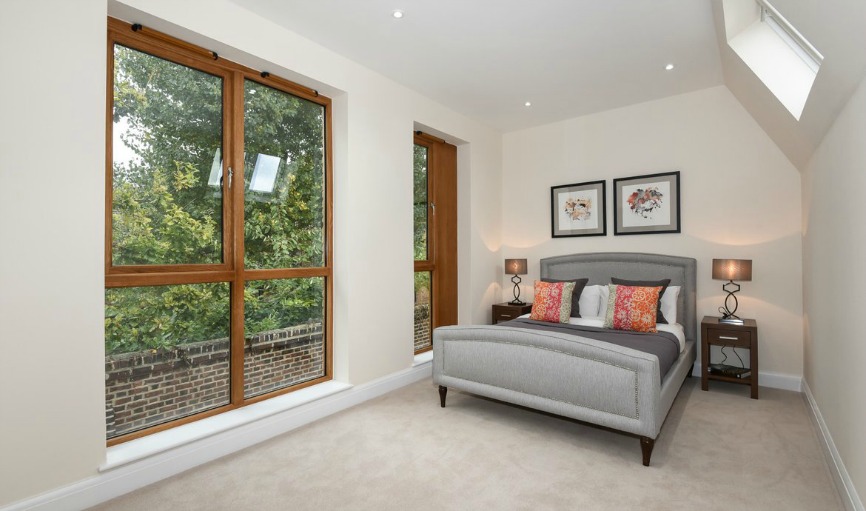 This light-filled bedroom encourages leisurely mornings enjoying breakfast in bed


The stylish reception is ideal for family gatherings and entertaining while the light-filled bedroom (see photo above) encourages leisurely breakfasts in bed. Beautifully finished, with ample space which can be customized to individual requirements, this three bedroom freehold property makes a delightful residence.
If you are thinking about buying a property for retirement, you'll need advice you can trust. Daniel Cobb is a family-run estate agent who have helped people find their ideal retirement properties in London for over twenty years, so call us today for a chat.