London Bridge Sales and Lettings Market Insights for Q1 2020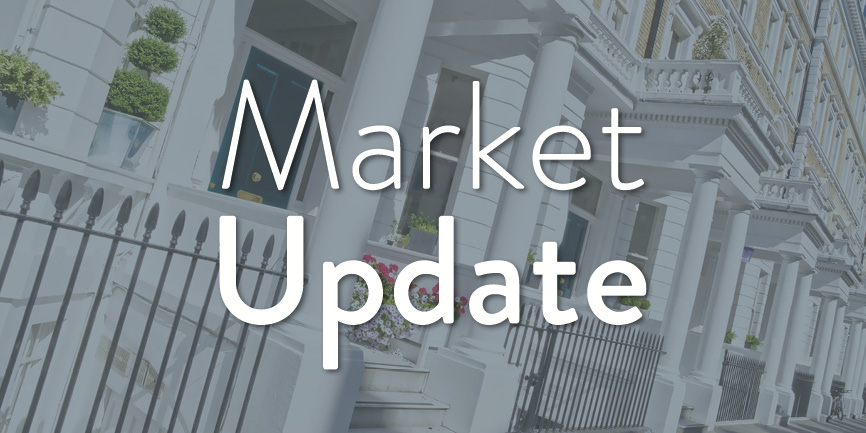 Area Guide - News
Living In London Bridge : Area Guide - 162
Sales
2020 might be a leap year, according to the Gregorian calendar with an extra day, but it is also a very apt description for first quarter of this year as there has been a dramatic leap in our activity in the last 8 weeks. It is also worth remembering this is the first January market since the referendum in which Brexit uncertainty hasn't clouded the property market. With the approach of March and the expectation of Spring and longer days, the change in the UK property market has been well documented in the national media. There has been a complete sea change in activity levels since the New Year. Last January and February we had similar enquiry and viewing levels but buyers were reticent to make any commitment. However, what has been most noticeable has been the dramatic increase in the numbers of transactions.

There is a palpable sense of urgency from buyers keen to find their new property and this is best illustrated by the recent sale of a superb apartment in the ever popular Jam Factory which we marketed for £850,000. In the space of just 10 days we showed the flat to nearly 20 buyers resulting in a number of offers and a sale agreed close to the asking price. This has been replicated across our entire market including the sale of a beautifully renovated Georgian house in Bartholomew Street for which we had a similar response and is now under offer. Furthermore our stunning new development at Trilogy in Harper Road is almost 80% sold/reserved with only 5 apartments remaining with prices from £1,130,000 for a 3 bedroom apartment. This development has illustrated the increasing demand for properties in this fantastic corner of the capital.

Seemingly almost every day, we are speaking to new buyers and it's therefore no surprise our buyers are a mix of domestic, European and international buyers alike, adding to the tremendous cosmopolitan feel of the area such as the fashionable and vibrant Bermondsey Street with its eclectic mix of boutiques, gastro pubs, bars and numerous restaurants. For many years the Bermondsey Street area has commonly been believed to be most popular with investment buyers due to the excellent amenities and proximity to the City, drawing an abundance of tenants both domestic and international. However last year we noticed a considerable change in the dynamism of our buyers with almost 75% of properties bought by those for their own occupation or children starting their first job in the capital or beginning university. This behaviour continued throughout 2019 and into 2020, with its the area's numerous attractions continue to attract new buyers who are discovering this corner of London for the very first time.

If you are considering selling in the near future, we may already have the perfect buyer for your property. For further information on what your property might be worth and to have a chat about the process and what we can do to help, please do not hesitate to contact our Sales Manager, Mark Andrews.
Lettings
The lettings market in the London Bridge area still remains very busy. We are in a position where the demand is outstripping the supply so we are defiantly in need of continuous stock renewal. The majority of our tenants come from the financial district or the City center and are looking for modern and well-presented apartment's usually within walking distance to the Bermondsey and London Bridge station. That said, we still have a demand for those that are happy with a twenty or so minute walk such as the Spa Garden's area where we have recently secured an asking price let on a fabulous 2 bedroom, 2 bathroom apartment overlooking the well-tended park.
We are dealing with more and more longer term lets with tenants asking for 24-month contracts to secure them a home for longer of which most landlords are happy to oblige.
Having had our most successful year to date in 2019, we are expecting to top it this year as the London Bridge area grows in popularity with those already residing in the area and overseas applicants alike.
If you are considering letting your London Bridge property in the near future, we may already have the perfect tenant waiting for it. For further information or to have a chat about what your home might be worth, contact our Lettings Manager, Alice Fyfe. If you find yourself in need of a Lettings agnet that can help you with all your needs a long with the great service we pride ourselves on, call us on 0207 357 0026.