What's On This Weekend: The Big Half Marathon, Murillo: The Self Portraits & The Inheritance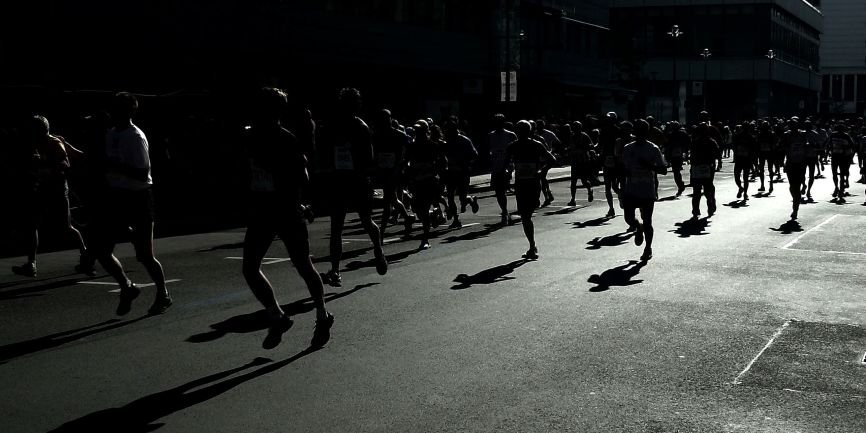 Murillo: The Self Portraits in Trafalgar Square
A remarkable exhibition that has been put together by The National Gallery and The Frick Collection in New York, Murillo: The Self Portraits opened this week in London. This exhibition will focus on the only known self-portraits by Spanish master Bartolomé Esteban Murillo that have been reunited for the first time in over 300 years. Well known for his religious paintings and extraordinary depictions of street children, Murillo was also an incredible portraitist, although this has been a less studied area of his work. Marking the 400th anniversary of this birth, this is a very special exhibition that is worth the visit. Not too far from our Westminster office, if you're interested in looking at properties to rent or properties to buy in the area, feel free to drop in and hello to our team who would be happy to help.
All Too Human in Millbank
All Too Human: Bacon, Freud And A Century of Painting Life is a special exhibition taking place at Tate Britain and it celebrates the painters in Britain who strove to represent human figures, their relationships and surrounding in their most intimate of ways. Artists featured in this exhibition include Lucian Freud and Francis Bacon alongside some rarely seen work from many of their contemporaries including Frank Auerbach and Paula Rego. For some of Francis Bacon's work, it will be the first time they have been shown in the UK for over 30 years. It also includes the work from some of the previous generation of artists including Walter Sickert and David Bomberg. Many of these artists were or still are local to London and were drawn by the multicultural capital from around the globe and so the exhibition will show how these artists have continued to express the tangible reality of life through paint.

The Big Half Marathon in Tower Bridge
The Vitality Big Half is a brand-new world-class mass participation event that has been organised by London Marathon Events Ltd. The race, that starts at 9am this Sunday from Tower Bridge race be 13.1miles long and will include approximately 20,000 entrants. The iconic route will go through four London Boroughs; Southwark, Lewisham, Tower Hamlets and will finish in Greenwich. If you're prepared to brave the cold, head down to spectate some of the most famous runners in the business try to accomplish before the London Marathon next month, or head down to support those who are trying to raise money for a great cause. Since the London Marathon was founded in 1981, participants have raised more than £830 million for the charities of their choosing. Only a short walk from our London Bridge office, drop in and say hello if you're keen to find out more about properties to rent or properties to buy in the surrounding area.
The Inheritance Play in Waterloo
New York playwright Matthew Lopez introduces his new two-part play The Inheritance to London for the first time at The Young Vic Theatre. Inspired by E.M.Foster's novel Howard's End, this modern adaptation is a witty and profound heart-breaker that takes on the panoramic views and issues that face the life of young gay men in modern society. A generation after the heigh of the AIDS crisis, what is it like to be a young gay man in New York? How many words are there now for the different kinds of pain and different kinds of love a person experiences? Directed by Stephen Daldry this will be a fun and heart-warming play worth watchin. Only a short bus ride from our Kennington office, if you're interested in looking at properties to rent or properties to buy in the area, pop in and have a chat to one of our team who will be happy to help.

Derailed in Oval
The OvalHouse Theatre and Little Soldier Productions present Derailed a play directed and dramatized by Ben Kidd and Jesse Briton. Twelve years after arriving in the UK, with too many heart breaks to count, one child, half a marathon, 5 drum lessons and an empty bank account, two Spanish artists, Patricia and Mercè are feeling the post-Brexit blues and are preparing for their return to Spain. Fueled by anger at the state of the world, they decide to turn their negative energy into positive good and throw a great big leaving party with gazpacho, live music, dancing, Theresa May, the Dalai Lama and Cava to toast to an uncertain future. This is a heart-felt story about the story of belonging, failure and wanting to change thr world. Are Patricia and Mercè really going to leave the UK for good?
If you're interested in finding out more about future events in Westminster, London, Kennington and the surrounding areas, feel free to drop by any of our offices – we'll be glad to provide you with a list. We can arrange viewings of properties for sale and properties for rent within walking distance of some of these popular venues.
Photo Credit: Anja Cocoparisienne