What's On This Weekend: The London Whisky Weekender, The Old Vic Street Party & Collective Matter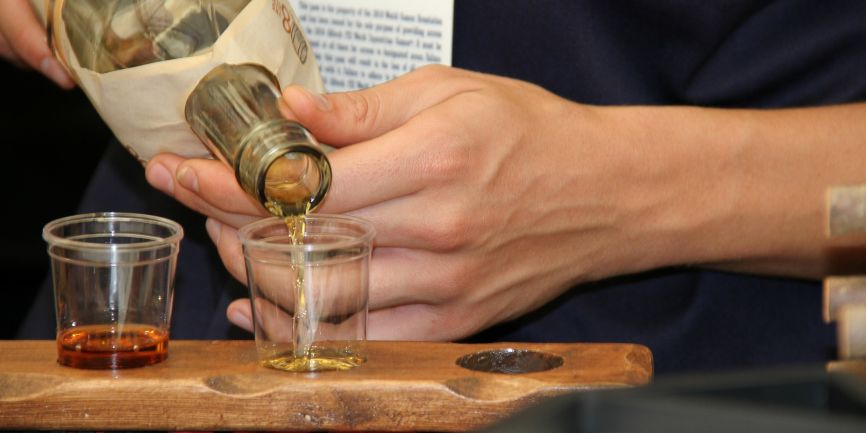 Adam's Antiques Fair in Victoria
The 'Horti' as it is also known, is the longest running Sunday antiques fair in London, with traders coming from all over the UK and Europe to take part at the historic Lindley Hall which is part of the Royal Horticultural Halls in Victoria. This month, the dealers will be specialising in fine jewellery, silver, paintings and ceramics as well as other iteams. There will be over 140 stands, selling a wide variety of decorative and ancient pieces, making it a totally unique event for you to try this weekend. If you're keen to learn about the antiques trade a discover a real insiders' secret, then this is the place to be. Only a short bus away from our Westminster office if you're interested in looking at properties to rent or properties to buy in the area, feel free to drop in and hello to our team who would be happy to help.
Alien's Love Underpants on Southbank
The Underbelly Festival that has been taking place on Southbank features a packed programme of comedy, circus, cabaret and family entertainment. Alien's Love Underpants is a brilliantly funny and educational play for the whole family and is based on a book by Claire Freedman and Ben Cort that has been adapted for the stage by Adam Bampton-Smith. This zany, all-singing, all-dancing hilarious tale with stunning effects, madcap action, original music and plenty of aliens is a fantastic production that will have the whole family keeling over with laughter. Head a long to Underbelly Festival this weekend which is free to enter to see what other fun events are taking place in their jam-packed schedule.
The London Whiskey Weekender in Oval
This weekend, The Kia Oval will be playing host to the London Whisky Weekender tasting event and this is an absolute must-do for any Londoner that enjoys their whisky. Celebrating their 10th birthday this year, there will be plenty of exciting things lined up for you to enjoy. As part of your ticket you will be able to sample to best home-grown whiskies from Scotland and further afield, as this event attracts the finest distillers from as far afield as Australia and Taiwan. Exhibitors will be able to answer any whisky-related questions you may have and at the end of the day you will be able to take home your own tasting glass. Only a short bus ride from our Kennington office, if you're interested in looking at properties to rent or properties to buy in the area, pop in and have a chat to one of our team who will be happy to help.
The Old Vic Birthday Street Party & Open House in Waterloo
To celebrate The Old Vic's 200th birthday, they will be inviting everyone to a free street party and open house that will be taking place on Webber Street. The day will be begin with a procession from the National Theatre to The Old Vic, led by a marching band at midday on Sunday. This will incude breakdancers, performances from Much Ado About Nothing as well as a short opera performance. At 1.30pm the street party will commence where street performers, craft activities, food stalls and an interactive pedal-powered sound system will bring the street to life! At 1.45 the open house will begin with a full programme of free activities for children above the age of 3.
Bach To Baby in Bermondsey
Founded by pianist Miaomiao Yu, Bach To Baby was designed in order to allow babies to enjoy classical music too, and in turn has made concert halls more friendly for families. With over 50 concerts taking place every month, Bach To Baby introduces classical music through Bach, Barber, Chopin and Shostakovich which allows for a stimulating and engaging experience for both parents and child. These sessions are also a wonderful way for parents to switch off and unwind for a moment out of their busy days. This Friday, in St. Mary Magdalen Church on Bermondsey Street, Bach To Baby will be bringing you 'The Sweetest Suites' of piano duos from French masters Debussy and Fauré, which will have you and your baby humming all the way home! Not too far from our London Bridge office on Bermondsey Street, drop in and say hello if you're keen to find out more about properties to rent or properties to buy in the surrounding area.
Collective Matter in Bermondsey
As part of London Craft Week, join Collective Matter for a clay workshop based in the Sugarhouse Studios in Bermondsey on Saturday and Sunday. You will be sharing your experiences of living, working, playing, eating or visiting London. You will learn how to form your clay slab into items of tableware, a slab-built mug, a coil-moulded plate, a pinched egg cup. You will also learn a whole breadth of ceramics surface decoration techniques that have been inspired by tiles and bricks across the city, which can then be used to decorate your piece of crockery and tell your London story. If you're feeling crafty and want to get your creative juices flowing, then this is the event for you.
If you're interested in finding out more about future events in Westminster, London, Kennington and the surrounding areas, feel free to drop by any of our offices – we'll be glad to provide you with a list. We can arrange viewings of properties for sale and properties for rent within walking distance of some of these popular venues.
Photo Credit: vividsoup