What's On This Weekend: Lee Bul, Summer By The River & Killer Joe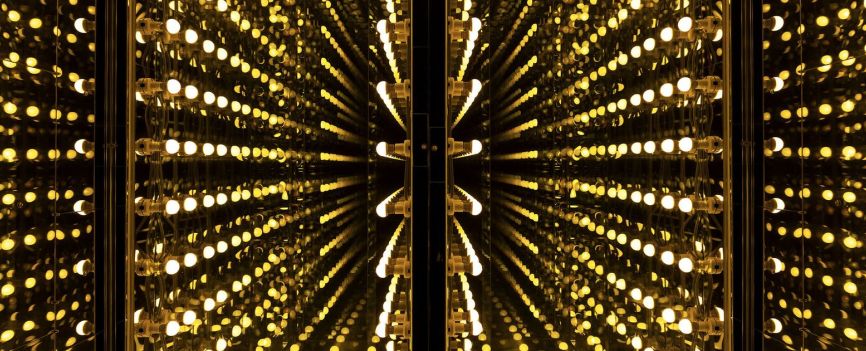 The Trash-ic or Trash In The Face Of Beauty Exhibition on Sloane Square
This weekend the Saatchi Gallery on Duke of York Square will be playing host to Mouna Rebeiz's personal view on contemporary societal issues in her exhibition called The Trash-ic or Trash In The Face Of Beauty. Examined both through techniques of the Great Masters and applied art, this exhibition presents many contrasts and throws up interesting questions and explores the tension between trash and beauty and how they coexist as one in art. Mouna's second solo exhibition consists of 17 pieces, some of which include digital and melodic installations. Only a short bus ride away from our Westminster office, if you're interested in looking at properties to rent or properties to buy in the area, feel free to drop in and hello to our team who would be happy to help.
Killer Joe Play in Westminster
Killer Joe is the latest play coming to Trafalgar Studios this summer. The Smith family hatch a plan to murder their estranged matriarch for her insurance money, so they hire Joe Cooper a police detective and part-time killer to do the job. But once her enters their trailer home and comes face to face with their innocent daughter, the plan spirals out of control… A blackly comic thriller by multi-award-winning Tracy Lett and directed Simon Evans, this play is full of familiar faces including Orlando Bloom, Sophie Cookson, Adam Gillen, Neve McIntosh and Steffan Rhodri. A tense, gut-twisting thriller, Killer Joe, asks where the moral line is drawn in the fight for survival. Better suited for adult audiences, this play will be well worth catching before it comes to a close in August.
Lee Bul on South Bank
Coinciding with the Hayward Gallery's 50th Anniversary in July, Lee Bul has transformed the space into a spectacular dream-like landscape featuring monstrous bodies, futuristic cybords, glittering mirrored environments and an exquisitely surreal monumental foil Zeppelin. Bringing together more than 100 works from the late 80's right up to the present day, this exhibition will explore the full range of Lee Bul's pioneering and throught-provoking practice. For the last three decades, South Korean-born Lee Bul has drawn on multiple sources that include science fiction, personal experience, visionary architecture, whilst maing using of clashing materials that range from silk and mother of pearl to fiberglass and silicone. Responding to both the fabric of the Hayward and its radical design, Lee Bul has draped the gallery in a shimmering curtain of fine steel wire, crystal and glass and this will be on display to the public until August.
Lambeth Palace Garden Open Day in Lambeth
This Friday will be the monthly open day for the Lambeth Palace Garden, SE1's largest private garden. Taking place once a month throughout the summer, this is a wonderful opportunity to discover what likes behind the walls that trace along the Thames as well as a chance to enjoy the new spring blossoms. Drinks and souvenirs will be available on the day as well as a chance to purchase plants and Lambeth Palace honey. The £5 entry fee will be going to Open Doors Meal, so head a long and support a worthy cause in the process. Only a very short bus ride from our Kennington office, drop in if you're keen to find out more about properties to rent or properties to buy in the area.

Not Now, Bernard in London Bridge
David McKee's iconic picture book Not Now, Bernard which has been loved by children and adults for more than thirty years, is being vividly brought to life in a brand new version of the play directed by Sarah Argent who had also directed other plays at the Unicorn Theatre including Baby Show and Seesaw. On until July, this astonishingly clever, sometimes melancholic and outrageously funny play for children over 3, is a must-see for the whole family. The Unicorn theatre are also hosting various workshops over the weekend to end the half-term holidays including Shake, Juggle and Roll: Dance, Circus and Movement and Take A Risk: Drama Workshop.
Summer By The River Launch Party on Bankside
Summer by the River is back at London Bridge City. This summer long spectacular boasts a packed schedule of free outdoor events and entertainment is launching today with a fabulous kick off party starting at 6pm. They'll be serving up delicious food and drinks from their two river side bars – Bar by the River by The Scoop and look mum no hands! at The Pier. Expect live music from The London Belles and Holy Moly and the Crackersss, a host of amazing street performers and all the sights, smells and delights of a true British Summer. Only a short walk from our London Bridge office, drop in and say hello to our team if you're interested in looking at properties to rent or properties to buy in the area.
If you're interested in finding out more about future events in Westminster, London, Kennington and the surrounding areas, feel free to drop by any of our offices – we'll be glad to provide you with a list. We can arrange viewings of properties for sale and properties for rent within walking distance of some of these popular venues.
Photo Credit: The Hayward Gallery