What's On This Weekend: The RAF100 Aircraft Tour, Pride In London & World Cup Quarter Finals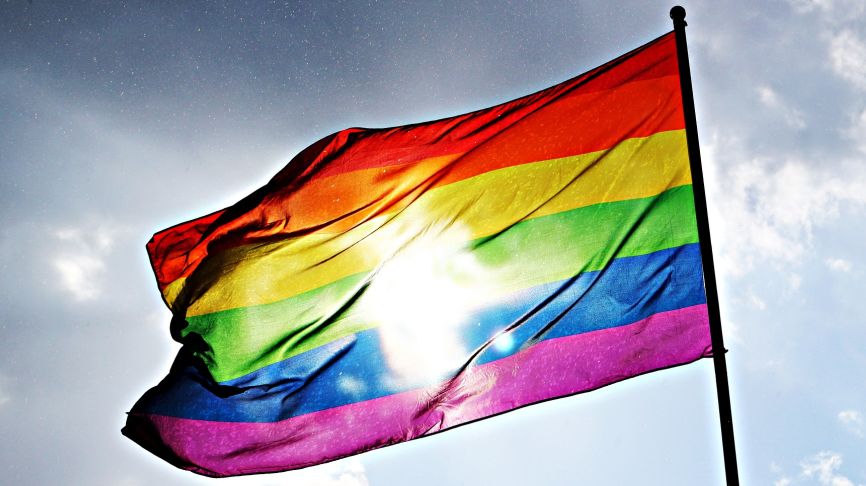 The RAF100 Aircraft Tour London in Whitehall
This weekend the RAF100 Aircraft Tour comes to London at Horse Guards in Whitehall. You will be able to meet members of the Royal Air Force in an interactive STEM/Techno Zone and learn more about how they're creating the next generation Air Force. This is also a great opportunity to get up close to various special aircrafts, both historical and modern, including the Royal Aircraft Factory BE2c Biplane – The classic First World War bomber biplane and the Lightning Full Scale Replica – the newest of the RAF's fast jets. Whether you are a plane enthusiast or keen to show your children a bit of history, this is a free event for everyone all weekend. Only a short walk from our Westminster office, if you're interested in looking at properties to rent or properties to buy in the area, feel free to drop in and hello to our team who would be happy to help.
Pride in London in Trafalgar Square
The Pride in London Parade provides a platform for every part of London's LGBT+ community to raise awareness of LGBT+ issues and campaign for the freedoms that wills lives to be lived on an equal footing. 2018 marks 50 years since the partial decriminalisation of homosexuality in the UK, and 3 years since the UK voted to legalise same-sex marriage. This day allows the LGBT+ community to speak loudly to the rest of the world about what has been achieved and what is still needed to be done. With more than 500 LGBT+ parade groups this year the Parade is not to be missed. Head down early this Saturday to make sure you get a great viewing spot somewhere along the route that starts on Portland Place at 12pm, moving down Oxford Street, Regent Street and Pall Mall and ending in Whitehall.
Garden Museum Literary Festival in Kennington
This year, The Garden Museum will be hosting their fifth Literary Festival taking place this weekend. Designed as the world's only festival dedicated to writing inspired by gardens, this year for the first time, it will take place in London to celebrate the reopened Museum and their new gardens and café. In spirit of this years location, the overriding theme for the weekend will be about what makes London's green spaces unique. As well as various speakers including Mary Keen, Allan Jenkins and Iain Sinclair, there will be cooking demos, beekeeping workshops and a last chance to see their Cedric Morris: Artist Plantsman exhibition. Head along to this small, friendly and fresh festival to listen to green voices and green thoughts in an urban oasis. Only a very short bus ride from our Kennington office, drop in if you're keen to find out more about properties to rent or properties to buy in the area.

Ritual Without Belief Exhibition in Oval
Gasworks in Oval presents Ritual Without Belief, a solo exhibition by London-based artist Evan Ifekoya. Evan has been a studio holder at Gasworks since 2017 and has been commissioned by them for this exhibition. This exhibition comprises an extended sound work and installation that explores how to create the conditions for polyvocality, and has been described by Evan as 'a black queer algorithm across generations, locations and political affiliations.' Made from different textures, qualities and recording techniques and suspended from the gallery ceiling, the sound systems highlight the broad range of frequencies. If you're keen to discover something a little different this weekend and also thought provoking this weekend, then head over to Gasworks.

Continental Collaboration Tour Homecoming Party in Bermondsey
For the last three weeks, Fourpure Brewing Co. have been touring around the UK with their Continental Collaboration series. They have explored the unique stories born from history, heritage or adventure that have led to innovation in spanning every major continent. They have teamed up with six pioneering breweries to showcase how provenance and storytelling can illuminate people's ideas of what beer is today. As part of their return home to London they are hosting a homecoming party and their Taproom in Bermondsey to celebrate this special beers series. The whole day will be full of beer, street food, live music, DJs, merchandise and beer prizes as well as brewery tours for those are keen to learn more. Join in the fun this Sunday from 12pm and discover the 6 beers from their Continental Collaboration. Only a short walk from our London Bridge office, drop in and say hello to our team if you're interested in looking at properties to rent or properties to buy in the area.

World Cup Quarter Finals in Borough
If you're looking for somewhere to really soak up the atmosphere from the World Cup and a great outdoor location to watch England take on Sweden in the Quarter Finals with your friends, then head to Flat Iron Square in Borough. Normally the location of the famous Flea Market, this weekend, it will be filled with revelers cheering on their team and getting in the spirit. With a massive outdoor screen in the garden alongside a 100 inch HD TV inside, chances are this place will be busy – so remember to book your tickets to avoid any disappointment and to arrive well before kick off at 3pm! It's coming home!

If you're interested in finding out more about future events in Westminster, London, Kennington and the surrounding areas, feel free to drop by any of our offices – we'll be glad to provide you with a list. We can arrange viewings of properties for sale and properties for rent within walking distance of some of these popular venues.

Photo Credit: Rihaij