What's On This Weekend: The Jam Shed Supper Club, A Monster Calls Play & I Want Moor Beer Festival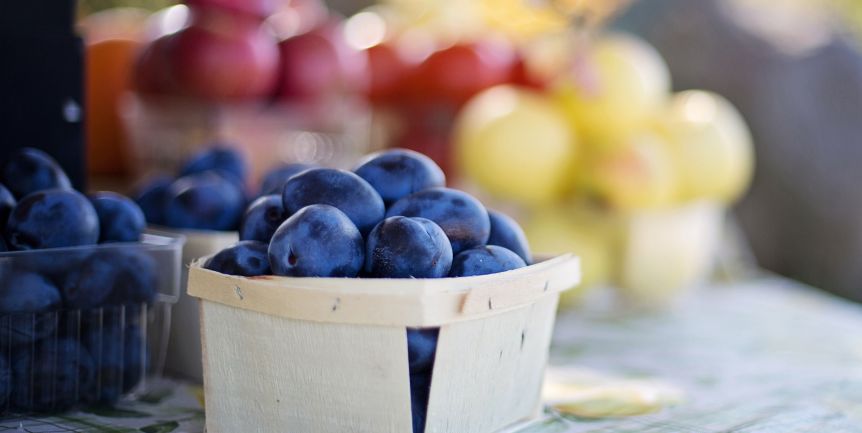 Pimlico Road Farmers' Market in Pimlico
Every Saturday in the leafy Orange Square in Pimlico, also known as Mozart Square, there is a lovely weekly farmers' market. With plenty of space to sit around and soak up the atmosphere on a sunny day, this is also the perfect spot to buy fresh fruits, juices, fresh pasta, free range eggs, lots of quality meat and poultry and fresh fish and shellfish. The smell of artisan breads and cheeses is also quite hard to miss. This particular farmers' market has previously won the Love London Awards and for good reason. This is a great way to spend your Saturday morning and it is open from 9am to 1pm. This month, apples and plums are in season so will be worth picking up on your visit! Only a short journey from our Westminster office, if you're interested in looking at properties to rent or properties to buy in the area, feel free to drop in and hello to our team who would be happy to help.
A Monster Calls Play in Waterloo
Patrick Ness' piercing novel A Monster Calls has been brought to The Old Vic stage in a powerful new adaptation by visionary director Sally Cookson. Since Conor's Dad moved to America, him and his mum have done just fine. However things have taken a turn for the worse and his mum is sick and he's having problems with the kids at school. One night, Conor is woken by a monster who walks through his window. It tells tales from when it walked before and encourages Conor to tell his own story and face his deepest fears. This bestselling book-turned-play has been very popular with children and adults alike due to its dazzling insight into love, loss and healing and has won multiple awards for outstanding children's literature and illustration. Suitable for children aged 10+, this is a great show to take the family to this weekend.

The Jam Shed Supper Club on Southbank
This summer at the Royal Festival Hall on Southbank, you will have the opportunity to taste some amazing dishes at The Jam Shed Supper Club. This is a fun night out for friends and family at an intimate dining experience with spectacular views of the Thames that offers you the chance to enjoy a feast freshly made by MasterChef finalists. Iconic Australian wine brand Jam Shed invites you to indulge in a night to remember tasting an array of wine-based cocktails with a series of delicious sharing dishes and small plates created by the experts. This weekend, the menu is brought to you by Nawamin Pinpathomrat and will include Thai-spiced 'Jam Shed' Old Spot pork as well as a toasted coconut pannacotta – how tasty! Only a very short bus ride from our Kennington office, drop in if you're keen to find out more about properties to rent or properties to buy in the area.

Allelujah! Play in London Bridge
A wonderful new play written by Allan Bennett has been brought to the stage at The Bridge Theatre this summer. Allelujah! directed by Nicholas Hytner, this sharp play tells the story of The Beth, an old-fashioned hospital serving a small town on the edge of the Pennines. Threatened with closure as part of the NHS efficiency drive, a documentary crew eager to capture its fight for survival follow the daily struggle to find beds on the Dusty Springfield Geriatric Ward. Described as sharp as The History Boys and as funny as The Lady in the Van, and including well known actors such as Jacqueline Clarke and Deborah Findlay, this is a play well worth watching before its run comes to an end on the 29th September.

I Want Moor Beer Festival in Bermondsey
To help celebrate their 11th year in business, Moor Beer presents Franken Fest! a festival that will be running all weekend at the Moor Vaults in Bermondsey. Head along to sample their newest additions to their huge range of Moor beers including Zero Brew, a new 6% hoppy amber ale brewed in collaboration with Authority Zero as well as a small and rare batch of Franconian lagers shipped over from Germany. On top of this there will be plenty of delicious food, ceramic goodies, canines and a few other surprises for you. Only a short walk from our London Bridge office, drop in and say hello to our team if you're interested in looking at properties to rent or properties to buy in the area.
Comida Fest in London Bridge
Coming to Potters Field Park again this year is the Comida Fest Food Festival. With more than 30 traders serving hot and tasty Latin American street food this is not to be missed. This is a great way to discover tasty Latin American treats such as Pao de Queijo from Brazil, coffee from Colombia or Ceviche from Peru. If you're of Latin American heritage, this is a lovely way to eat that food you might be missing from home and to meet similar people. There will also be plenty of activites to entertain the family such as face painting and storytelling for the kids as well as live musix, DJ's, dance performances and special workshops for the adults to take part in.
If you're interested in finding out more about future events in Westminster, London, Kennington and the surrounding areas, feel free to drop by any of our offices – we'll be glad to provide you with a list. We can arrange viewings of properties for sale and properties for rent within walking distance of some of these popular venues.
Photo Credit: Jill Wellington