What's On This Weekend: Vauxhall Park Lavender Harvest, Indonesian Weekend & Bermondsey Folk Festival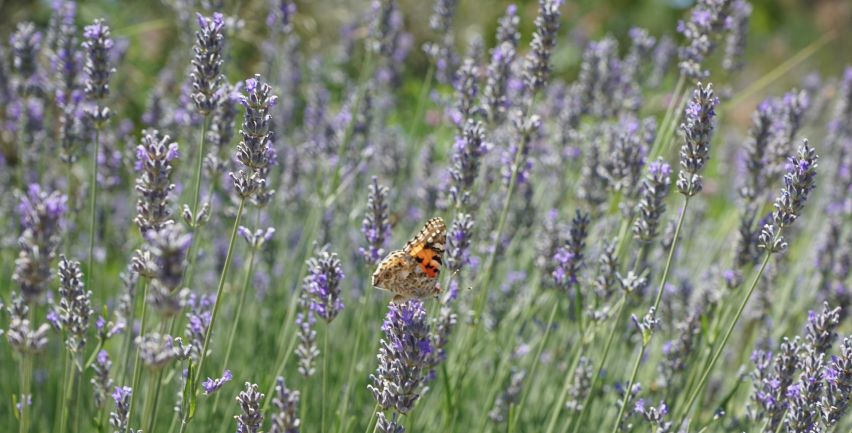 Adam's Antiques Fair in Victoria
The 'Horti' as it is also known, is home to the longest running Sunday antiques fair in London, Adam's Antiques. The historic Lindley Hall which is part of the Royal Horticultural Halls in Victoria plays host to traders who come from all over the UK and Europe. This month, the dealers will be specialising in fine jewellery, silver, paintings as well as various other items. With over 140 stands selling a wide variety of decorative and ancient pieces, making it a fun way to discover some hidden treasures. If you're keen to learn about the antiques trade and pick up on some of their insider secrets, then this is the place to be. Not too far from our Westminster office, if you're interested in looking at properties to rent or properties to buy in the area, feel free to drop in and hello to our team who would be happy to help.
Vauxhall Park Lavender Harvest in Vauxhall
The lavender field of Vauxhall Park which was planted in 2003 is urgently in need of replanting. Planted to mark the centenary of Vauxhall Motors starting in Vauxhall, they are unfortunately unable to continue with their support of the much loved community asset. The park have come up with an exciting idea about how to renew this popular part of the park with a new design but they need hands to help harvest the lavender flowers for one last time, before the plants are replaced this autumn with fresh new beds. Once picked, the flowers will be taken to Carshalton lavender field to be transformed into oil which is then sold locally in aid of the Park. To get involved or to help fund the replanting, e-mail This email address is being protected from spambots. You need JavaScript enabled to view it..">This email address is being protected from spambots. You need JavaScript enabled to view it..
Lambeth Palace Garden Open Day in Lambeth
This Friday will be the final open day of the summer season for the Lambeth Palace Garden, SE1's largest private garden. Taking place once a month throughout the summer, this has been a wonderful opportunity to discover what likes behind the walls that trace along the Thames as well as a chance to enjoy the new spring blossoms. Drinks and souvenirs will be available on the day as well as a chance to purchase plants and Lambeth Palace honey. The £5 entry fee will be going to Home Start Lambeth, so head a long and support a worthy cause in the process. Only a very short bus ride from our Kennington office, drop in if you're keen to find out more about properties to rent or properties to buy in the area.
Bearpit Karaoke in Vauxhall
For the last time this season, Joe Hatchiban's Bearpit Karaoke returns to Vauxhall Pleasure Gardens. In the world famous Mauerpark in Berlond, Germany, this weekly fixture has always been massively popular with locals and visitors alike. With that in mind, Joe has brought the fun to London after helping people unleash their inner performer since 2009. With the help of Vauxhall One and Lambeth Council, crowds will gather around to watch strangers singing karaoke in the park, encouraging the crowd to take turns. What is now a landmark on Berlin city's cultural scene, promises to be a good laugh.
Indonesian Weekend in Tower Bridge
Head to Potter's Fields Park by Tower Bridge this weekend for a festival of Indonesian food, culture and fashion, promoting travel to Indonesia by showcasing the best that Indonesia has to offer. In it's 3rd year, Indonesian Weekend promises a full day of activities including live music, martial art demonstrations, cooking workshops, dance performances and as well as lots of delicious food for you to try. All in a bid to encourage more people to visit Indonesia, drop by this weekend and see if you could picture yourself there on your next holiday! Only a short walk from our London Bridge office, drop in and say hello to our team if you're interested in looking at properties to rent or properties to buy in the area.
Bermondsey Folk Festival in Bermondsey
This Saturday marks the 5th year of the Bermondsey Folk Festival which takes place in Market Place SE16. This festival was conceived after a chat between a local musician and the fishmonger at his stall in a local market. This blossomed into a unique London calendar event, which now attracts top folk performers and fans from far and wide. Start the day of with a guided walk from celebrated comedian and local lad Arthur smith followed by the hearty tones of Arfur Doo and The Toerags at the Blue Anchor Pub. Follow this with performances by Lisa Knapp, Circulus, Martin Carthy as well as dance performances, market stalls, food and craft beers for you to enjoy.
If you're interested in finding out more about future events in Westminster, London, Kennington and the surrounding areas, feel free to drop by any of our offices – we'll be glad to provide you with a list. We can arrange viewings of properties for sale and properties for rent within walking distance of some of these popular venues.
Photo Credit: strecosa