What's On This Weekend: Bermondsey Street Festival, Chubby Cloud Weekend & Open Future Festival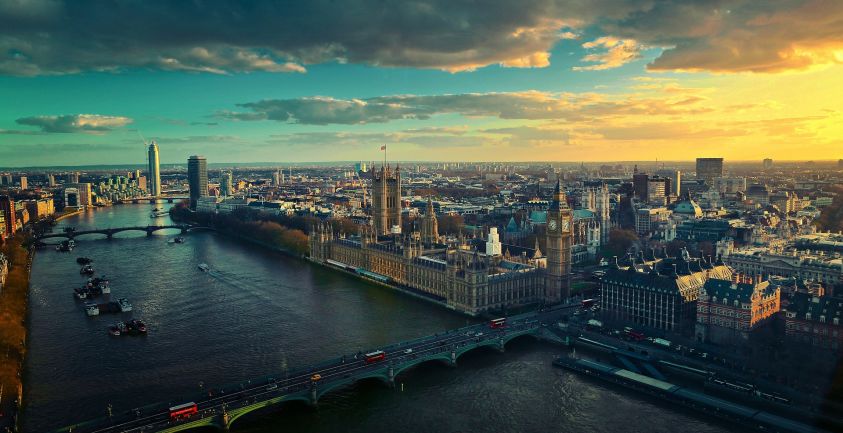 Open Future Festival in Westminster
Join The Economist on Saturday at 8 Northumberland Avenue for the Open Future Festival. This is an opportunity to hear discussions and debates mediated by journalists from The Economist and talks by prominent figures across the political spectrum, as well as innovators, entrepreneurs, critics and connoisseurs. Come and share your ideas and discuss the most urgent issues of our time, remake the case for liberal values and listen to speakers including Tony Blair, Nick Clegg, Sheryl Sandberg and Minouche Shafik. This will also be a great event to network with other attendees and cover themes such as capitalism, open borders, AI, innovation and more. Only a short journey from our Westminster office, if you're interested in looking at properties to rent or properties to buy in the area, feel free to drop in and say hello to our team who would be happy to help.
Chubby Cloud Weekend in Westminster
To celebrate London Fashion Week, Anya Hindmarch has created Chubby Cloud, an experiential installation that's inspired by the cloud motif in their Chubby Collection. Located at Banqueting House all weekend, visitors will be able to climb on and sink into the world's largest bean bag under the magnificent Rubens ceiling. This three-day event will also include a series of talks from industry favourites including Edie Campbell, Lisa Armstrong and Anya Hindmarch herself, meditations, music from the London Gay Men's Chorus and bedtime stories read by Poppy Delevingne and Claudia Winkleman that the public can book into. Visitors will also be able to enjoy Chubby Cloud inspired cakes in the Chubby Cloud Café and visit the Chubby Cloud shop, which will offer the latest Chubby Collection alongside special items exclusive to the event.

YolanDa Brown on South Bank
Double MOBO-winning saxophonist YolanDa Brown will be performing at The Royal Festival Hall as part of her 10-year anniversary show along with special guest Dame Evelyn Glennie. Brown has toured with Diana Krall, The Temptations and Billy Ocean and has collaborated with artists such as Snarky Puppy's Bill Laurence, Julian Marley and the Royal Philharmonic Concert Orchestra. Known for her fusion of reggae, jazz and soul YolanDa Brown is celebrating a decade in the music business with music from all her critically acclaimed albums, so don't miss out on this opportunity to see what the sax can really do at what promises to be a wonderful live performance. Only a very short bus ride from our Kennington office, drop in if you're keen to find out more about properties to rent or properties to buy in the area.

Stories of London: The River Thames in Southwark
This Saturday, Southwark Cathedral will be hosting a day of special talks about the history of the River Thames as part of Totally Thames. This annual programme of surprising, diverse and accessible arts and culture takes place throughout the month of September and is curated and managed by the Thames Festival Trust. Starting at 10am, over the course of the day you will find out about the history of the Port of London, once one of the busiest ports in the world, uncover the story of Agnes Beckwith the 'premier lady swimmer' of her day, explore the oldest tunnel in the older underground system in the world and discover the story behind an ambitious art project which looks to illuminate the bridges of the River Thames.

Animating Tower Bridge in Tower Bridge
This Saturday, take the kids along to Tower Bridge for the opportunity to take part in creating their own stop motion animation of their favourite Tower Bridge story. Tower Bridge has seen plenty of excitement during its 124-year history, from planes flying through the towers to buses jumping over the roads as they rose for a passing boat. Most of these events took place before video gamers became common so a lot of these events were never seen, until now! Join this free event and get the family's creative juices flowing. Only a short walk from our London Bridge office, drop in and say hello to our team if you're interested in looking at properties to rent or properties to buy in the area.

Bermondsey Street Festival in Bermondsey
The Bermondsey Street Festival takes place once again this Saturday! Coined the village fete in the City, this is a festival run entirely by volunteers for the community. People can enjoy a wide variety of experiences that truly reflect the area including food, design and the famous Dog Show. Join us at 82-84 Bermondsey Street to have a go at designing your own t-shirt with the kids to be in with winning a prize, treat yourself to some candy floss and enter our raffle! If you're interested in looking at properties to rent or properties to buy in the London Bridge area, pop in and have a chat with one of our team who will be on hand all day help, when they're not scoffing the candy floss of course!

If you're interested in finding out more about future events in Westminster, London, Kennington and the surrounding areas, feel free to drop by any of our offices – we'll be glad to provide you with a list. We can arrange viewings of properties for sale and properties for rent within walking distance of some of these popular venues.

Photo Credit: liushuquan