What's On This Weekend: Mantegna and Bellini, London Eye Flavour Adventure & Parasites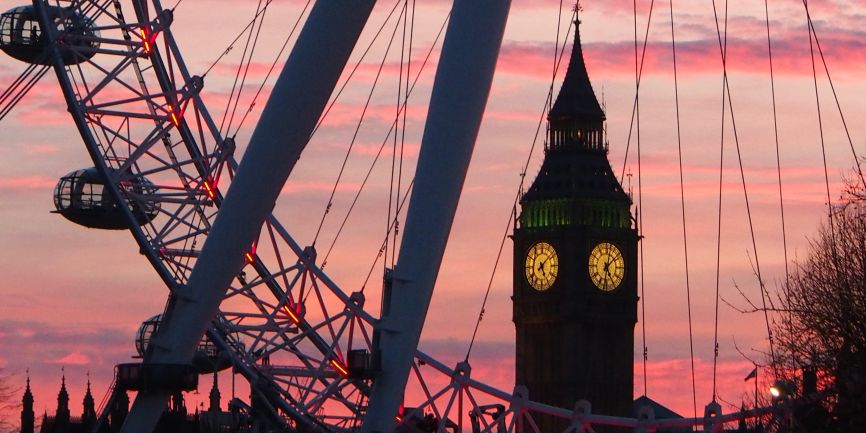 Mantegna and Bellini Exhibition in Westminster
Coming to the Sainsbury Wing of the National Gallery is a new exhibition on the works of Mantegna and Bellini. This exhibition tells a story of art, family, rivalry and personality. Following their retrospective careers in Padua and Venice as well as Mantegna's fame as court painted to the powerful Gonzaga family in nearby Mantua, 'Mantegna and Bellini' is the first every exhibition to ever explore the creative links between these two influential Renaissance artists, whose works have been loaned from around the world. Only a short journey from our Westminster office, if you're interested in looking at properties to rent or properties to buy in the area, feel free to drop in and say hello to our team who would be happy to help.
Late At Tate Britain: Che Fare? in Millbank
Every month, Tate Britain hosts a Late evening which focuses on a different subject. This month, Late at Tate Britain is inspired by the London: 1968 display, which features works that were influenced by protests that happened in May 1968 in Paris and around the world. Student protesters questioned social, political and cultural establishments which led to artists questioning what they were producing. Head over to Tate Britain this Friday to reflect on politics and activism in the current age, with a mixture of music, discussion, workshops and performance. Join a drop-in coding workshop with a culinary twist, or relax in the chill-out space where you can sit and make your own collage poster whilst listening to a line-up of DJ's on the evening.

London Eye Flavour Adventure on Southbank
As part of London Cocktail Week which takes place across London, the London Eye will be hosting a special event with Schweppes where you can journey through time on a flavour journey. As part of this event, not only will have gain free access to London Cocktail Week but you can take part in a Schweppes mixology masterclass and tasting in the London Eye Champagne bar, the Eye lounge. You'll get your own, personal London Eye host as well as accompanied fast track entry onto The London Eye a long with a complimentary Schweppes cocktail of your choice. Only a very short bus ride from our Kennington office, drop in if you're keen to find out more about properties to rent or properties to buy in the area.

I'm Not Running Play on Southbank
I'm Not Running is the newest play to arrive at the National Theatre this week. Written by David Hare, famous for Plenty, Skylight and Stuff Happens, his newest play portrays the history of a twenty year intimate friendship and its public repercussions. Do I run? This is the question that faces Pauline Gibson, played by Sian Brooke from Doctor Foster and Sherlock. Spending her life as a doctor, she has become the inspiring leader of a local health campaign. But when she crosses paths with her old boyfriend, a stalwart loyalist in Labour Party politics, she's faced with an agonising decision. Open until 31st January.

Christian Marclay: The Clock on Bankside
The Clock 2010 installation by Christian Marclay has captivated audiences across the world from New York to Moscow. 24-hours long, the installation is a montage of thousands of film and television images of clocks, edited together so they show the actual time. It is a thrilling journey of cinematic history as well as a functioning timepiece. After several years of rigorous and painstaking research and production, Marclay collected together excerpts from well-known and lesser-known films including thrillers, westerns and science fiction. He then edited these to flow in ream time. Watching The Clock, you will experience a vast range of narratives, settings and moods within the space of a few minutes. This Saturday there will be an overnight 24-hour screening should you wish to avoid the queues that you might find on a normal day. Only a short walk from our London Bridge office, drop in and say hello to our team if you're interested in looking at properties to rent or properties to buy in the area.

Martin Eder: Parasites Exhibition in Lambeth
Parasites is the latest solo exhibition to come to Newport Street Gallery by Berlin-based artist Martin Eder, feating major new paintings alongside work spanning over a decade of the artist's career. His paintings examine beauty and ugliness, depicting kittens and wide-eyed puppies alongside uncompromising nudes and more sinister and surreal encounters. With more than forty works, this exhibition is Eder's largest solo show to date. Eder has dedicated his career to exploring the illusory possibilities of painting and its meaning. He explodes accepted ideas of what 'fine art' should be, subverting received hierarchies of image and subject. If this is something that might interesting, Eder's exhibition will open until 13th January.
If you're interested in finding out more about future events in Westminster, London, Kennington and the surrounding areas, feel free to drop by any of our offices – we'll be glad to provide you with a list. We can arrange viewings of properties for sale and properties for rent within walking distance of some of these popular venues.

Photo Credit: Georg Langbehn