What's On This Weekend: Turner Prize 2018, Muriel Spark Centenary Concert, A Very, Very, Very Dark Matter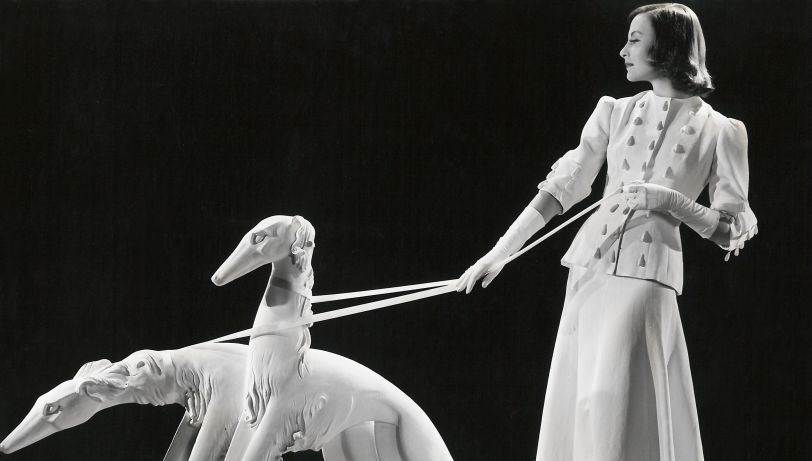 Turner Prize 2018 in Mill Bank
The Turner Prize returns to Tate Britain again this year for its 34th edition. This prize is awarded to a British artist for an outstanding exhibition or other presentation of the work in the preceding year as a determined by a panel. One of the best-known prizes for visual arts in the world, this year the four shortlisted artists for this year will be tackling pressing issues in society today. The artists shortlisted this year are Naeem Mohaiemen, Forensic Architecture, Charlotte Prodger and Luke Willis Thompson. Only a short walk from our Westminster office, if you're interested in looking at properties to rent or properties to buy in the area, feel free to drop in and say hello to our team who would be happy to help.
Hannah Perry: Gush Exhibition in Temple
British artist and Somerset House Studios resident, Hannah Perry, presents a major body of new work in her first solo exhibition in the UK since 2015. GUSH presents a captivating and poignant exhibition featuring large-scale dynamic sculpture, sound and film, in a candid and personal exploration of emotional and mental health in our contemporary, hyper-networked society. As part of the exhibition, there is an immersive film created using a custom camera built by Perry that surrounds viewers with a continuously shifting movement of bodies which represents the everyday highs and lows of everyday life. To learn more, the exhibition is open until the end of the month.

Muriel Spark Centenary Concert on Southbank
As part of the International Chamber Music Series, The Nash ensemble, famous for its adventurous programming and virtuoso performances will present masterworks of the chamber music repertoire by Mozart, Brahms and Dvorák. There will also be a special feature which is a new work by eminent British composer David Matthews. As part of Muriel Spark's centenary year, he will set five of her poems written in 1948 and 1949 to voice and piano quintet. Only a very short bus ride from our Kennington office, drop in if you're keen to find out more about properties to rent or properties to buy in the area.

Night & Day: 1930's Fashion & Photographs in Bermondsey
The Fashion & Textile Museum on Bermondsey Street will be opening their latest Winter 2018 Exhibition this weekend called Night and Day: 1930s Fashion and Photographs. Following on from the success of 2017's 1920s Jazz Age exhibition with the same theme, this exhibition will focus on a decade of design that saw off the excess of the Jazz Age and ushered in the utilitarianism of World War II. Exploring the day and evening styles of the decade, complemented by photographs of stars who championed them, you will be able to see fashion through a 1930s lens and the social change that came with it. Only across the road from our London Bridge office, drop in and say hello to our team if you're interested in looking at properties to rent or properties to buy in the area.
A Very, Very, Very Dark Matter in London Bridge
Coming to the Bridge Theatre this weekend is the world premiere of A Very, Very, Very Dark Matter by Martin McDonagh and directed by Matthew Dunster. Hans Christian Anderson played by Jim Broadbent, works in a townhouse in Copenhagen. Famous for his fantastic children's tales loved by millions, the true source of his stories dwells in his attic upstairs but her existence is a dark secret kept from the outside world. Famous for his National Theatre and Broadway hit The Pillowman, Martin McDonagh's new play travels deep into the abyss of the imagination. On until 6th January, head to the Bridge Theatre to see this dangerous, twisted and funny play.
If you're interested in finding out more about future events in Westminster, London, Kennington and the surrounding areas, feel free to drop by any of our offices – we'll be glad to provide you with a list. We can arrange viewings of properties for sale and properties for rent within walking distance of some of these popular venues.
Photo Credit: Michelle Morgan photographed by Ernest Bachrach circa 1939 private collection. Image courtesy of the Terence Pepper Collection.