What's On This Weekend: Wise Children, The Affordable Art Fair & Borough Market Apple Day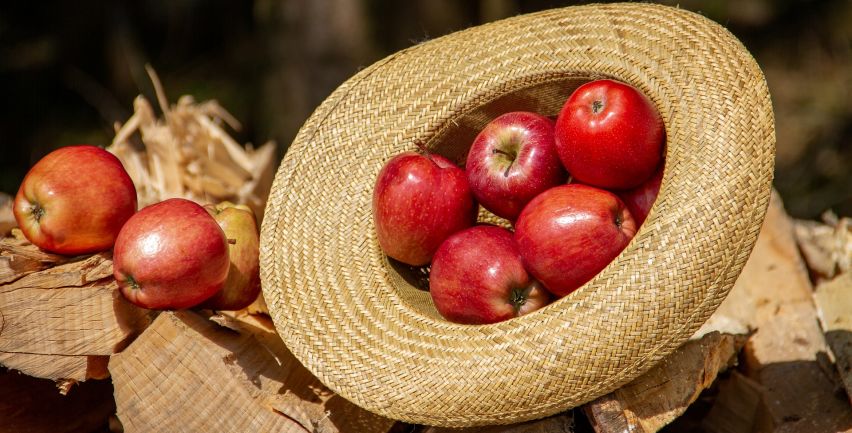 Adam's Antiques Fair in Victoria
The 'Horti as it is also known, is the longest running Sunday antiques fair in London, with traders coming from all over the UK and Europe to take part at the historic Lindley Hall which is part of the Royal Horticultural Halls in Victoria. This month, the dealers will be specialising in fine jewellery, silver, paintings and ceramics as well as other items. There will be over 140 stands, selling a wide variety of decorative and ancient pieces, making it a totally unique event for you to try this weekend. If you're keen to learn about the antiques trade a discover a real insiders' secret, then this is the place to be. Not too far from our Westminster office, if you're interested in looking at properties to rent or properties to buy in the area, feel free to drop in and say hello to our team who would be happy to help.
The Affordable Art Fair on Battersea
The Affordable Art Fair returned to Battersea Park this week, bringing together 1000s of original, contemporary artworks from an array of UK and international galleries, all priced between £100 and £6000 and ready for people to take away and bring life to their homes. Head over there for the final days of exhibition this weekend to discover a diverse and inspiring collection of original paintings, editioned prints, photography and sculptures by household names and established artists, alongside some emerging talent from their specially curated Recent Graduates' Exhibition. On top of this there will be many different workshops taking place throughout the day for you to get stuck into including Quick Character Collages on Friday, Mixed Media Portraits on Saturday, Exploring Gender In Art on Sunday and many more.

Wise Children Play in Waterloo
Co-produced by the Belgrade Theatre Coventry, Oxford Playhouse and York Theatre Royal, Wise Children the final play by Angela Carter, comes to The Old Vic. This play is the celebration of show business, family, forgiveness and hope. Nora and Dora Chance, twin chorus girls are celebrating their 75th birthday in Brixton whilst over the river in Chelsea, their father and greatest actor of his generation Melchoir Hazard turns 100 on the same day. And so does this twin brother Peregrine, if, in fact he is still alive. Adapted and directed by Emma Rice, she brings her unique vision to Carter's great novel and launches her new theatre company of the same name at the same time. On for a very limited time, it will be well worth the watch before it ends on 24th October. Only a very short bus ride from our Kennington office, drop in if you're keen to find out more about properties to rent or properties to buy in the area.

BFI Film Festival on South Bank
The BFI Film Festival is a high-profile 12-day event featuring international premieres and screenings at central London cinemas which started on 10th October and ends this weekend. With a strong line up of films including the new film by Moonlight Oscar-winning Barry Jenkins and a new horror film Call Me By Your Name's Luca Guadanino there will be something for everyone to enjoy. If you'd like the chance to be able to attend one of these viewings though, you'll need to book fast with few slots left for certain films. This Saturday there are still tickets available for The Sisters Brothers, Can You Ever Forgive Me, Dovlatov as well as others.

Borough Market Apple Day in Borough
Borough Market's annual Apple Day celebration takes place this Sunday in Three Crown Square, Green Market and Market Hall between 12 – 4pm. The schedule will be packed with activities for all ages, reflecting the rich heritage of the British harvest. You'll be able to get stuck into a load of apple treats, try your hand a some traditional games, learn about endangered apple varieties and discover the art of cultivating orchards. Local theatre company, the Lions Part, will be delighting the crowd with music, songs, dancing, games and tales including There be Monsters! On the day there will also be conker competitions, Morris dancing and traditional harvest worship in the Market led by Southwark Cathedral. Not too far from our London Bridge office, drop in and say hello to our team if you're interested in looking at properties to rent or properties to buy in the area.

Hyundai Commission: Tania Brugera on Bankside
The acclaimed Cuban artists and activist Tania Bruguera has created a series of subtle interventions in and around Tate Modern. The work's title is an ever-increasing figure symbolizing the number of people who migrated from one country to another last year and added to the number of migrant deaths recorded so far this year, indicating the scale of mass migration and the risks that are involved. Bringing together a group of 21 people who live or work in the same postcode as the Tate Modern, the Tate Neighbours will explore how the museum can learn from and adapt to its local community. An opportunity to experience a community-driven response to the global migration crisis and discuss the role of emotions in politics, this is worth visiting this engaging exhibition.
If you're interested in finding out more about future events in Westminster, London, Kennington and the surrounding areas, feel free to drop by any of our offices – we'll be glad to provide you with a list. We can arrange viewings of properties for sale and properties for rent within walking distance of some of these popular venues.

Photo Credit: HoliHo