What's On This Weekend: Diwali Festival 2018, Screamfest & Africa On The Square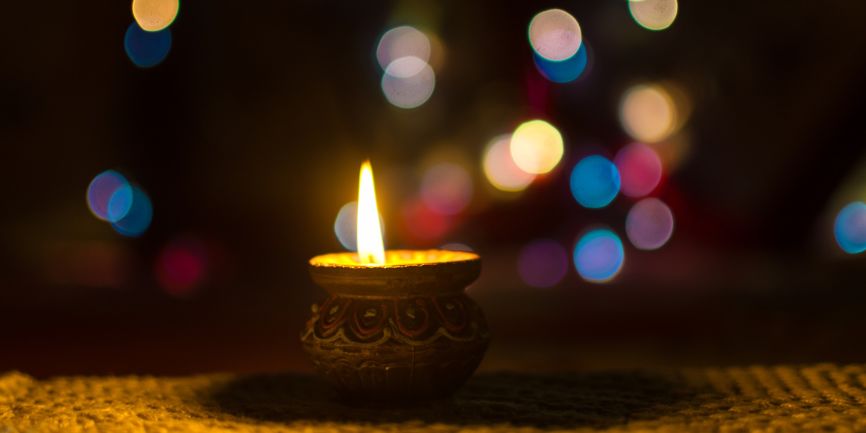 Screamfest in Waterloo
If you're looking for something scary to do this weekend with Halloween around the corner, why not head to the London Dungeons to get spooked at Screamfest. With twenty haunting tales and two thrilling rides, come face to face with London's scariest and most notorious characters including Jack the Ripper, Sweeney Todd, The Plague Doctor and The Torturer. Jump on London's only underground water ride, dodge the grasp of an escaped convict, and plummet into the depths of the exhilarating vertical free fall drop ride; Drop Dead. Not too far from our Westminster office, if you're interested in looking at properties to rent or properties to buy in the area, feel free to drop in and say hello to our team who would be happy to help.
Africa On The Square in Trafalgar Square
Africa On The Square will be returning to Trafalgar Square this Saturday for the fourth time. This popular event celebrating African arts and culture as well as enhancing Black History Month has now grown into a huge celebration with more than 25,000 people attending last year. Together with The Mayor of London who organizes and supports lots of different events to celebrate the many cultures and communites of London, they will be hosting a stage with live entertainment. In addition to this, there will also be an African market, food stalls, roaming entertainment and lots of fun things for the children to get involved with, marking a great opportunity to showcase communities from across the continent.
London Literature Festival on South Bank
Now in its twelfth year, Southbank Centre's London Literature Festival brings together today's leading writers, thinkers and cultural observers to explore the burning issues of our times. At the heart of the celebration this year is Homer's epic poem, The Odyssey, marking its first-ever translation into English by a woman, Emily Wilson. This timeless classic is explored through live readings, talks and workshops with writers from Mary Beard to Madeline Miller. The theme of homeland and journeys continues in appearances from leading writers including Esi Edugyan, Aida Edemariam and Mohsin Hamid. Only a very short bus ride from our Kennington office, drop in if you're keen to find out more about properties to rent or properties to buy in the area.

Diwali Festival 2018 in Trafalgar Square
Historically, Diwali can be traced back to ancient India and most likely began as an important harvest festival. It's meaning is a 'row of lights' and the festival is now known at the festival of lights, because on this day, people illuminate their home with lamps and colourfullights. This festival now stretches beyond cultures and religions but is most important to Hindus, Sikhs, Jains and Buddhists. For the 17th year running, the Diwali Festival in London is to be hosted this weekend in Trafalgar Square and normally attracts 35,000 toursits and Londoners with exciting music and dance as well as delicious food and craft and community stalls. There will be activities and entertainment for all ages, so if you want to join in the celebration or learn more about the history behind the festival, head a long on Sunday to take part in the fun.
Anni Albers on Bankside
Now showing at Tate Modern is a long overdue recognition of Anni Albers' pivotal contributon to modern art and design. The first major exhibition of her work in the UK, Anni Albers combined the ancient craft of hand-weaving with the language of modern art. This exhibition highlights the artist's creative process and her engagement with art, architecture and design. You can see why Albers has been a profound influence on artists worldwide via more than 350 objects from exquisite small-scale 'pictoral weavings' to large wall-hangings and the textiles she designed for mass production, as well as her later prints and drawings. Not too far from our London Bridge office, drop in and say hello to our team if you're interested in looking at properties to rent or properties to buy in the area.
The Victorian Séance in London Bridge
In the spirit of Halloween this weekend, Dr Romany Reagan who received her doctorate from Royal Holloway will be taking you on an exploration of the beginnings of occultism and the gothic imagination in Victorian culture. Taking place at The Old Operating Theatre Musuem in London Bridge, this lecture will offer perspectives on the cultural trends and psychology behind the Victorian séance up to today's Ouija board – and why, over 170 years later, we still love to flirst with the question: do you believe? Don't forget to put on your best Victorian or medical themed Halloween costume to be entered into their competition that they will be running all weekend two win tickets to one of their film nights.
If you're interested in finding out more about future events in Westminster, London, Kennington and the surrounding areas, feel free to drop by any of our offices – we'll be glad to provide you with a list. We can arrange viewings of properties for sale and properties for rent within walking distance of some of these popular venues.

Photo Credit: Bhupendra Singh