What's On This Weekend: Lorenzo Lotto Portraits, Mimesis: African Soldier Exhibition & Meet Miss Nightingale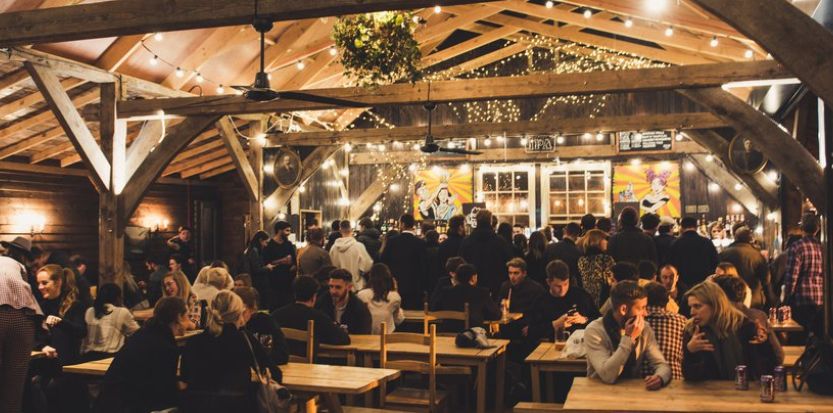 New Orleans – The Early Years in Victoria
Created in 1992, the EFG London Jazz Festival is the capital's biggest pan-city music festival that takes place annually in November. Famous for showcasing a heady mix of talent from around the world and widely acknowledged for delivering world-class artists and emerging stars, the Festival continues to take jazz to a massive audience. This weekend at The Other Palace Studio in Victoria, DixieMix, a first-class jazz band will be playing their distinctive interpretation of music from the Early Years of New Orleans with the original music of The Original Dixieland Jazz Band, King Oliver, Bix Beiderbecke and Jelly Roll Morton, among others. Not too far from our Westminster office, if you're interested in looking at properties to rent or properties to buy in the area, feel free to drop in and say hello to our team who would be happy to help.
Lorenzo Lotto Portraits Exhibition in Trafalgar Square
The first of it's kind in the UK, this exhibition of Lorenzo Lotto Portraits organised by the National Gallery and the Museo Nacional del Prado, provides extraordinary insight into the artist's individualist style and the people he portrayed. Celebrated as one of the greatest portraitists of the Italian Renaissance, Lorenzo Lotto uniquely portrayed a cross section of middle-class sitters, among them clerics, merchants and humanists. Depicting men, women and children in compositions that were rich in symbolism and great psychological depth, the prominent addition of objects which hinted at the social status, interests and aspirations of his subjects added meaning to each work. Head to the National Gallery between now and February to marvel at his works.

Mimesis: African Soldier Exhibition in Kennington
The Imperial War Museum in Kennington is playing host to John Akomfrah's new multimedia installation that remembers the millions of Africans and people of colour from across the globe who fought and took part in the First World War. Soldiers from British and French African territories were brought to Europe's western front, were hundreds and thousands lost their lives alongside unknown, unheralded and undocumented African labourers and carriers. Projected onto three screens, the artwork combines newly create film, shot by Akomfrah in locations around the world, a powerful sound score and historic footage that speak to the African experience of the First World War. Only a very short bus ride from our Kennington office, drop in if you're keen to find out more about properties to rent or properties to buy in the area.
Behind The Scenes Tour on Southbank
The Southbank Centre dates back to the Festival of Britain in 1951 and is one of the most popular cultural destinations in the country, hosting thousands of performances and millions of visitors every year. Take a tour of the striking insight into the history of the site and people who have shaped it. Follow in the footsteps of world-famous orchestras and artists on a tour that will give you exclusive access to areas usually reserved for performers and Southbank Centre staff, and hear behind-the-scenes stories from their trained tour guides. The tour answers questions like: What does Royal Festival Hall have in common with an egg box? Who granted the venue's royal patronage? When was Eurovision hosted here? Every tour is different depending on the events taking place there on the day.
Meet Miss Nightingale! in London Bridge
Discover the story of Florence Nightingale at the Florence Nightingale Museum in London Bridge and hear all about how she became known as the "Lady with the Lamp". You'll be able to meet Miss Nightingale and found out how she became a nurse, why she went to the Crimea and how she improved the conditions for soldiers and nurses. This museum is a great way to educate the kids on the world's most famous nurse, examining her legacy and her influence on the nursing world today and the continuing relevance of her work. Meetings with Florence Nightingale will only be taking place this weekend so make sure your family doesn't miss out. Not too far from our London Bridge office, drop in and say hello to our team if you're interested in looking at properties to rent or properties to buy in the area.
Aprés London in Southwark
Back for it's second year, Flat Iron Square is being transformed into a large-scale ski-themed chalet pop up near London Bridge. Discover the whole Alpine Village that is set up in the square and marvel at the twinkling lights and sprigs of holly that make the place feel festive and cosy. There is also a dance floor that you can enjoy yourself on after a hot toddy or cider. On top of that, this weekend Flat Iron Square hosts their Flea Market that brings you all your vintage needs: from clothing, furniture and ceramics to spectacles, books, magazines and vinyls. There's also a bar and lots of delicious street food stalls to fuel you through your shopping.

If you're interested in finding out more about future events in Westminster, London, Kennington and the surrounding areas, feel free to drop by any of our offices – we'll be glad to provide you with a list. We can arrange viewings of properties for sale and properties for rent within walking distance of some of these popular venues.
Photo Credit: Flat Iron Square