What's On This Weekend: Oasis Farm Christmas Market, Roger Fenton's Photographs of the Crimea & London Illustration Fair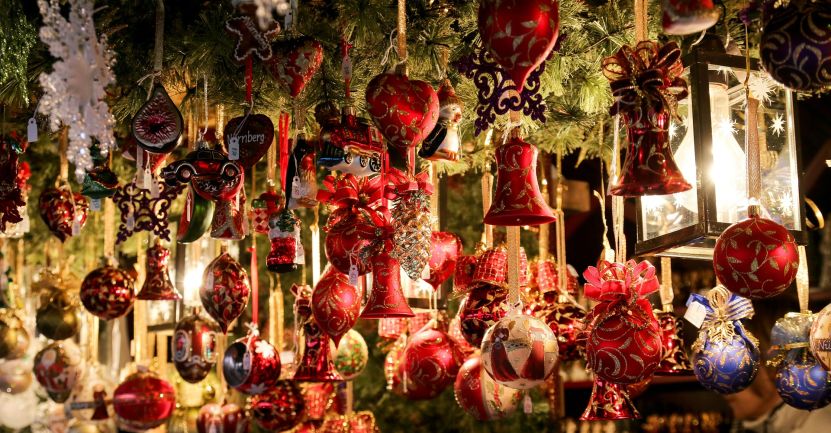 Roger Fenton's Photographs of the Crimea, 1855 in Westminster
Roger Fenton was already an accomplished and respected photographer when he was sent by the publishers Agnew's to photograph a war that pitched Britain, France and Turkey as allies against Russia. This is the first exhibition at The Queen's Gallery to focus solely on Fenton's pioneering photographs of the Crimean War, taken in 1855. Focussing on creating moving portraits of the troops, as well as capturing the stark, empty battlefields on which so many lost their lives, his photos were published in contemporary newspaper reports and showed the impact of war to the general public for the very first time. Only a short journey from our Westminster office, if you're interested in looking at properties to rent or properties to buy in the area, feel free to drop in and say hello to our team who would be happy to help.
Winter Market on Southbank
Expect seasonal goodies, sparkling lights, mulled wine and that festive feeling at the Winter Market on Southbank this weekend and throughout the Christmas period. More than 30 traders will bringing their own unique spin to the festive feast with stalls offering Asian, Indian and Greek cuisines, traditional winter favourites like raclette and bratwursts as well as sweet treats including waffles and pancakes. The Bar Under the Bridge will be a warm hideaway serving cheese-themed food, The Circus Bar in front of the Royal Festival Hall will be serving spicy mulled cider and wine in front of sizzling fire pits and the alpine haven, Jimmy's Lodge will be serving fondue and providing the perfect space for Christmas parties.

Oasis Farm Christmas Fair in Waterloo
Oasis Farm Waterloo will be kicking off the Christmas season with their annual Christmas Fair taking place on 1st of December from midday until 6pm. They will be hosting a craft and product market selling goodies, as well as a santa's grotto for the little ones, caroling, music, crafit activities for the whole family as well as lots of delicious hot and cold beverages and food stalls to keep you entertained. On top of this family friendly day out, visitors will also still have the chance to explore the farm and meet our animals as well as celebrating the most wonderful time of the year. Only a very short bus ride from our Kennington office, drop in if you're keen to find out more about properties to rent or properties to buy in the area.

Southwark Cathedral Christmas Market in Southwark
The Friends of Southwark Cathedral will be hosting their Christmas Market on Saturday from 10am to 5pm. On offer there will various fabulous stalls including, jewellery, silver, ceramics, clothing, children's clothes, aromatic products, home-made soaps, home-made jams, glassware, photography, hand-made wooden gifts and much more. There will also be music on the way and the Clapham Chorus, Bermondsey Voices, Borough Market Choir and Borough Welsh Chapel Choir will all be performing traditional Christmas songs and carols in the Cathedral in the afternoon. Not too far from our London Bridge office, drop in and say hello to our team if you're interested in looking at properties to rent or properties to buy in the area.

London Illustration Fair on Bankside
The London Illustration Fair is a fun packed festival of art, craft, creativity and visual culture at the Bargehouse, OXO Tower Wharf taking place this weekend. For four days, this illustration extravaganza will bring you five floors of artwork, prints, workshops, talk and more from some of the world's top artists and designers. The fair offers the chance for illustration lovers to come face to face with their favourite artists and discover amazing new artwork from emerging illustrators. With 60% of the exhibitors new to the fair this year, and a workshop programme that's bigger than ever, this year's fair promises to be the most exciting yet!

If you're interested in finding out more about future events in Westminster, London, Kennington and the surrounding areas, feel free to drop by any of our offices – we'll be glad to provide you with a list. We can arrange viewings of properties for sale and properties for rent within walking distance of some of these popular venues.

Photo Credit: Gerhard Gellinger