What's On This Weekend: Shape Shifters, Popcity & Maureen Lipman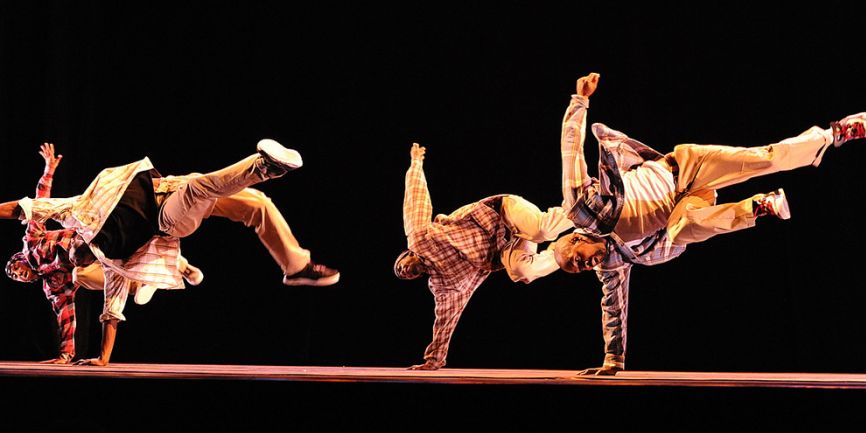 Happy 2019! If you're feeling a bit blue after the Christmas break, here's a round up of some great events that will cheer you up this weekend!
Good Grief Charlie Brown! Exhibition in Lambeth
Were you a fan of Peanuts when you were younger? Somerset House is hosting an exhibition called Good Grief, Charlie Brown! Which brings together Charles M. Schulz' original Peanuts cartoons with work from a wide range of acclaimed contemporary artists and designers who have been inspired by this highly influential and much-loved cartoon. Unique in its enduring appeal, this exhibition explores Peanuts' renewed agency in contemporary culture and society. Look out for various events taking place throughout the duration of the exhibition including talk-throughs by the artists themselves and an evening of entertainment and enlightenment.
Murder For Two Play in Victoria
Playing at The Other Palace Theatre in Victoria, Murder For Two reunites producer-director duo Paul Taylor-Mills and Luke Sheppard who last worked together on their Olivier award-winning musical In The Heights. This hilarious high-energy musical whodunit, is a madcap murder mystery with a twist. Two actors play thirteen characters as well as the piano in this new musical. When famous novelist Arthur Whitney is found dead at his birthday party, it's time to call in the detectives. The only problem is, they're out of town. It's up to Officer Marcus Moscowicz to prove his super sleuthing skills and solve the crime before the real detective arrives. Only a short journey from our Westminster office, if you're interested in looking at properties to rent or properties to buy in the area, feel free to drop in and say hello to our team who would be happy to help.
Kirkaldy Testing Museum Open Day in Southwark
The Kirkaldy Testing Museum preserves Kirkaldy's unique Universal Test Machine – the huge hydraulic powered machine he designed and built in Leeds – in full working order in the premises he built to house it. Today this unique Victorian workshop keeps alive our direct link with Kirklady's innovation, at the heart of a bustling commercial district. This Sunday, they Museum will be having an open day where you can witness the Kirkaldy's machine running and learn about the family who ran the business for almost 100 years. You can also learn about the wider development of materials testing, the workshop and how the Universial Testing Machine provides a unique crucible for new experimentation and collaboration today.
Popcity in London Bridge
Fiya House will be hosting Popcity UK vol. 4 at the Ugly Duck this Saturday on Tanner Street. This renowned international dance competition is a space for emerging and established Hip Hop dancers of all ages from across the country to come together to train, share knowledge and to compete. Open to anyone who is interested in watching or taking part, Popcity will see 450 UK dancers unite for the first Hip Hop event of year. Featuring international judges, guest performers and live DJs, the battle will create an authentic experience with artists from around the globe and around the corner. Not too far from our London Bridge office, drop in and say hello to our team if you're interested in looking at properties to rent or properties to buy in the area.
Maureen Lipman Show on Southbank
After a career that encompasses thirty odd – sometimes very odd – West End plays, together with TV, radio, films, books, magazine columns and BT ads, the new queen of Coronation Street is now keen to frighten herself into retirement by facing her fans, over the edge of a stage, in her very own show. Maureen Lipman is up for an evening of rave, rollick and rant – with sublime music from Jacqui Dankworth and Charlie Wood. A smash sell-out hit at this year's Edinburgh Fringe, the show features sketches, monologues, songs, lots of great jokes and maybe even some dancing. Only a very short bus ride from our Kennington office, drop in if you're keen to find out more about properties to rent or properties to buy in the area.

Shape Shifters Exhibition on Southbank
This weekend if your last chance to see a major group exhibition bringing together sculptures and installatons that explore perception and space at the Hayward Gallery. Featuring 20 artists and spanning a period of roughly 50 years, the exhibition includes innovative, minimalist sculpture from the 1960s as well as recent works that extend the legacy of this 'optical' minimalism in different ways. It also features new commissions that have been made in response to the architecture of the Hayward Gallery. Many of the artworks in this exhibition are constructed from translucent materials such as glass, acrylic and polyester resins. Others involve the use of reflective materials, including stainless steel, polished bronze and, in one case, engine oil. In bringing together artworks that activate our perception of Hayward's unique building, Space Shiftersprovides a dramatic and fitting conclusion to the gallery's 50th anniversary year.

If you're interested in finding out more about future events in Westminster, London, Kennington and the surrounding areas, feel free to drop by any of our offices – we'll be glad to provide you with a list. We can arrange viewings of properties for sale and properties for rent within walking distance of some of these popular venues.

Photo Credit: Renie Harris