What's On This Weekend: Time Will Tell, Making A New World & Sandi Toksvig Live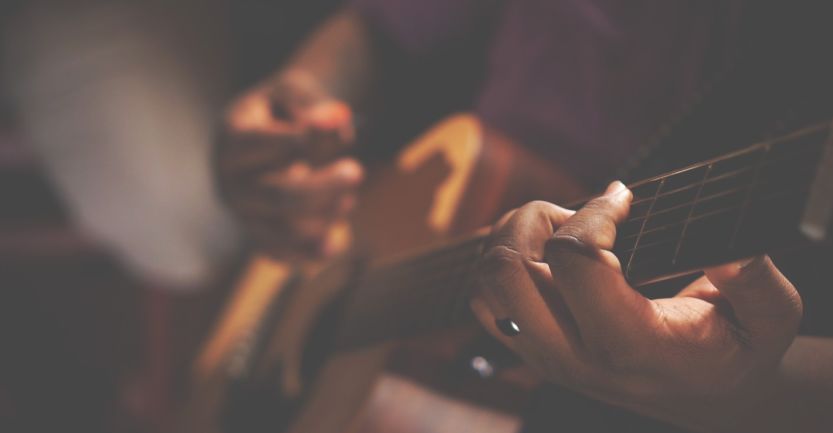 Adam's Antiques Fair in Victoria
The 'Horti as it is also known, is the longest running Sunday antiques fair in London, with traders coming from all over the UK and Europe to take part at the historic Lindley Hall which is part of the Royal Horticultural Halls in Victoria. This month, the dealers will be specialising in fine jewellery, silver, paintings and ceramics as well as other items. There will be over 140 stands, selling a wide variety of decorative and ancient pieces, making it a totally unique event for you to try this weekend. If you're keen to learn about the antiques trade a discover a real insiders' secret, then this is the place to be. Only a short journey from our Westminster office, if you're interested in looking at properties to rent or properties to buy in the area, feel free to drop in and say hello to our team who would be happy to help.
Family Fest in Waterloo
St John's Church in Waterloo are opening up their doors for their first every community day this Saturday. Starting at 12pm and finishing around 4pm, this special day will have everything to keep your young ones entertained whilst you meet the team behind what promises to be their biggest year to date. You can expect bouncy castles, face painting, popcorn, candy floss, arts and crafts as well as guided tours around the church plus in depth information about their regeneration plans. Entry to the event is completely free and so are all of the attractions, so it will be a great way to spend the day with the family whilst also bringing the community together.
Acoustic Night in London Bridge
This Saturday The Golden Hinde in London Bridge will be hosting an acoustic night aboard the ship with music from The Seniors and Sam Beveridge. The Seniors are an Indie / Folk Band from South Manchester who have played prestigious festivals including Glastonbury and Radio 2's Carfest. Sam Beveridge is a London-based sing-songwriter and composer who is now spending more time as a solo performer. The ship will be open from 7pm and the music will commence at 8pm. If you've never been to The Golden Hinde before, remember that the ship is outdoors and can get cold so remember to wrap up warm. Not too far from our London Bridge office, drop in and say hello to our team if you're interested in looking at properties to rent or properties to buy in the area.
Time Will Tell Exhibition in Bermondsey
This weekend will be your last chance to catch the exhibition Time Will Tell at White Cube on Bermondsey Street. This will be an exhibition of new paintings and sculptures by Darren Almond. Focusing on the idea of time and how it is articulated through the language of numbers, he draws attention to the way time can frame, structure and inform our understanding of the world. Almond's new series of paintings respond to the notion that while time is a theoretical abstraction, it is also a concrete reality within human culture. They also respond to the idea that numbers are the only 'true common language' and how the basis of most organizing systems, numbers are a primary determinant of human experience.
Sandi Toksvig Live! National Trevor on Southbank
Half Danish comedian, novelist, actor and broadcaster Sandi Toksvig is touring a brand new, one-woman comedy show that comes to the Royal Festival Hall this weekend. Some people harbor an ambition to be a National Treasure but, following a misunderstanding with a friend, Toksvig has decided instead to be come a National Trevor. Expect tall stories, fascinatingly funny facts, really silly jokes, a quick fire Q&A and a quiz from the host of The Great British Bake Off, QI and Fifteen to One. Don't expect tap-dancing, needlework or headstands. Only a very short bus ride from our Kennington office, drop in if you're keen to find out more about properties to rent or properties to buy in the area.
Making A New World in Kennington
Coming to the Imperial War Museum in Kennington is a programme of new, free exhibitions, immersive live music, performance and public debates that all come under the title Making A New World. This programme explores how the First World War has shaped the society that we live in today. In the years after the First World War, countries, cities and individuals had to regenerate and rebuild themselves on an extraordinary scale. From the devastation and loss, a new world emerged. Through this programme, you can expect to discover the innovation and resourcefulness that shaped the rebuilding and regeneration of the world post-war, revealing resilience and creativity in times of great change.
If you're interested in finding out more about future events in Westminster, London, Kennington and the surrounding areas, feel free to drop by any of our offices – we'll be glad to provide you with a list. We can arrange viewings of properties for sale and properties for rent within walking distance of some of these popular venues.
Photo Credit: Pexels