What's On This Weekend: Counting Sheep, Celebrating Mozart's Birthday & Citizens Of Nowhere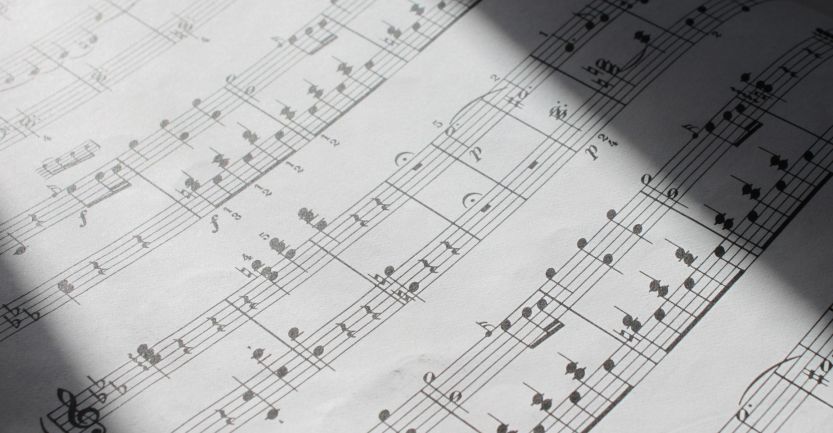 Counting Sheep Play in Waterloo
The award-winning Edinburgh Fringe Festival theatrical sensation Counting Sheep will be coming to the Vault Festival in Waterloo this weekend. A new version of the play from the directors of the Belarus Free Theatre, this play is based on the Mark and Marichka Marczyks' first hand experiences during the 2014 Kiev Uprising. With folk singing, found footage and revolutionary staging this 'Guerilla Folk Opera' is an electrifying exploration of humans resilience invites you to lose yourself in the events that changed the course of Ukrainian history forever. Only a short journey from our Westminster office, if you're interested in looking at properties to rent or properties to buy in the area, feel free to drop in and say hello to our team who would be happy to help.
Celebrating Mozart's Birthday in Westminster
There's one thing that Mozart and clarinet virtuoso Michael Collins share in common – their birthday on the 27th January. This falls just two weeks ahead of the London Mozart Player's own 70th Anniversary so there's no better way to mark this triple celebration to perform Mozart's best-loved works in one of the LMP's favourite concert halls – St John's Smith Square. Michael Collins will bring Mozart's lyrical Clarinet Concerto masterpiece, which was completed just two months before Mozart's death to life, while the London Mozart Players will also perform two Mozart symphonies, No. 34 and his final symphony, the magnificent No. 41.
The Colour Of Memory Exhibition on Bankside
Pierre Bonnard will be returning to Tate Modern with his first major exhibition of work in the UK since his much-love show at Tate 20 years ago. Organised by Tate Modern in collaboration with Ny Carlsberg Glyptotek, Copenhagen and Kunstforum Wien, this exhibition will allow new generations to discover Bonnard's unconventional use of colour, while surprising those who think they already know him. One of the greatest colourists of the early 20th Century, this show concentrates on his work from 1912, when colour became a dominant concern, until his death in 1947. Not too far from our London Bridge office, drop in and say hello to our team if you're interested in looking at properties to rent or properties to buy in the area.
Citizens Of Nowhere Play in London Bridge
Citizens of Nowhere is a funny and moving real-time live audio drama by award-winning writer, Ming Ho and will be taking place at Duddell's restaurant in London Bridge. As part of the Chinese Arts Now organization, this intimate performance of actors seated among the audience is experienced through headphones, as if eavesdropping, and includes light refreshments. The story goes that British-Chinese matriarch Linda Lo has come to London to announce a decision to her son Jun Chi and daughter, Jane; but ambition Jane has big news of her own, while Jun Chi is mystified by their mother's refusal to engage with plans for his upcoming wedding. With Brexit on the horizon, it's a crossroads for all three…
The Annual Classical on Southbank
The Annual Classical features some of the biggest 1990s dance tracks, which appeared on the early chart-topping The Annual compilations album. As a performance by the 50-strong London Concert Orchestra, relive hits including 'Hey Boy Hey Girl' by The Chemical Brothers, 'Sunchyme' by Dario G, 'Insomnia' by Faithless and 'Right Here, Right Now' by Fatboy Slim. This event also includes a screening of a documentary exploring the history of The Annual and the Ministry of Sound club, featuring never-before-seen footage and accompanied by a live orchestra. Only a very short bus ride from our Kennington office, drop in if you're keen to find out more about properties to rent or properties to buy in the area.
Feelgood Films in Waterloo
Inspired by neon lights, Americana and rugged skate environments, The House Of Vans in Waterloo has finally re-opened after the Christmas break and their calendar will be full again this year with gigs, exhibition, workshops, movies and lots of skating! This weekend, they will be playing a set of Feelgood Films to pull you out of the January Blues funk. The feelgood flicks on offer will be Big Fish on Friday, La-La Land on Saturday and Up on Sunday. So snuggle up and get cosy with some friends at this free offering this weekend.
If you're interested in finding out more about future events in Westminster, London, Kennington and the surrounding areas, feel free to drop by any of our offices – we'll be glad to provide you with a list. We can arrange viewings of properties for sale and properties for rent within walking distance of some of these popular venues.
Photo Credit: Miss Vine