What's On This Weekend: Aspects of Love, Crafty Fox Market & Repton Revealed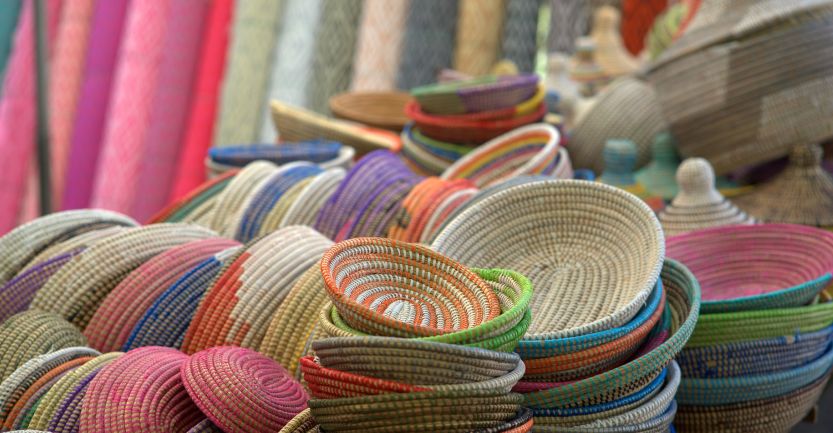 Draw Me Close Play in Waterloo
Draw Me Close blurs the worlds of live performance, virtual reality and animation to create a vivid memoir about the relationship between a mother and her son, in the wake her of terminal cancer diagnosis. The Young Vic plays host to this theatrical experience by award-winning playwright and filmmaker Jordan Tannahill, that weaves storytelling with cutting edge technology and allows the audience to take part inside a live, animated world. Only a short journey from our Westminster office, if you're interested in looking at properties to rent or properties to buy in the area, feel free to drop in and say hello to our team who would be happy to help.
Showstopper! Musical in Victoria
With eleven years as an Edinburgh Festival must-see phenomenon, The Showstoppers have trail blazed in world class improvised comedy and delighted audiences across the globe. Now, as they approach their 1000th performance, this incredible show returns to The Other Palace for eight weeks of singular, one-night-only musical extravaganzas. Transforming audience suggestions – for setting, musical styles, show title and more – into an all-singing, all-dancing production with hilarious results, come watch an entirely different show every single night! Don't miss out on your chance to see this critically acclaimed Olivier Award winning West End Run.
Aspects Of Love Play in Southwark
Following its acclaimed premiere at Manchester's award-winning Hope Mill Theatre, Jonathan O'Boyle's brand-new revival of Andrew Lloyd Webber's glorious musical transfers to Southwark for a strictly limited season. Aspects of Love is a sweeping, epic and heart-breaking love story spanning 17 years where passion, desire, family ties and friendship bind 6 people and 3 generations together as they come to appreciate how love changes everything. Featuring the iconic songs 'Love Changes Everything' and 'Seeing is Believing' This major revival is an intimately reimagined production of one of Andrew Lloyd Webber's richest scores, which will take you on a thrilling and romantic journey through a tangled web of love, lies and longing. Not too far from our London Bridge office, drop in and say hello to our team if you're interested in looking at properties to rent or properties to buy in the area.
Crafty Fox Market in Elephant & Castle
Crafty Fox Market is a special market that has been supporting independent artists for the last eight years and has welcomed hundreds of designers and artists along the way. Their events are held in unique locations including nightclubs, artists' studios, community spaces and major city landmarks. Welcoming thousands of visitors through the doors, keen to snap up beautiful products, they can also enjoy a relaxed atmosphere accompanied by DJs and drinks. This weekend, the Crafty Fox Market comes to Mercato Metropolitano (the food lovers paradise) in Elephant & Castle. There will be a free workshop from 11am to 2pm hosted by map maker Martin Le Lapin. Get creative and design your own colourful map.
Repton Revealed Exhibition in Kennington
The Repton Revealed exhibition at The Garden Museum comes to and end this weekend. An exhibition celebrating Humphry Repton and his rare and beautiful Red Books, see how his career unfolded through his Red Books and watercolour paintings, many of which have never been publicly displayed before. Reuniting the largest number of Red Books in one place in 25 years, they were devised as a clever marketing tool; each with its own ingenious unique design. Clients would open the book to see his delicate watercolours of their garden as it currently appeared, and then would lift a flap, revealing his new design for their garden. This exhibition includes objects from around the world, and from public and private collections, including the Royal Collection Trust. Only a very short bus ride from our Kennington office, drop in if you're keen to find out more about properties to rent or properties to buy in the area.
Alexandra Mir Exhibition on Southbank
This weekend is your last chance to catch Alexandra Mir's Pre-Presidential Library exhibition. She presents a collection of US tabloid front covers dating from 1986 – 2000; each of them enlarged to two metres high, and featuring a headline that relates to Donald Trump's business dealings, political aspirations or personal life. Mir's selection of front covers from the New York Daily News and New York Post is part of a larger collection that the artist compiled in 2007 during a period of research in the microfiche archives of New York Public Library. Donald Trump made front covers on 87 occasions in the 15-year period in contract with the AIDS crisis that only made front page news 13 times. Offering a study of the attitudes and biases of the tabloid press, this thought-provoking exhibition is worth catching before it comes to an end.
If you're interested in finding out more about future events in Westminster, London, Kennington and the surrounding areas, feel free to drop by any of our offices – we'll be glad to provide you with a list. We can arrange viewings of properties for sale and properties for rent within walking distance of some of these popular venues.
Photo Credit: Andreas Lischka