What's On This Weekend: Chinese New Year, Swinging London & Nelson Mandela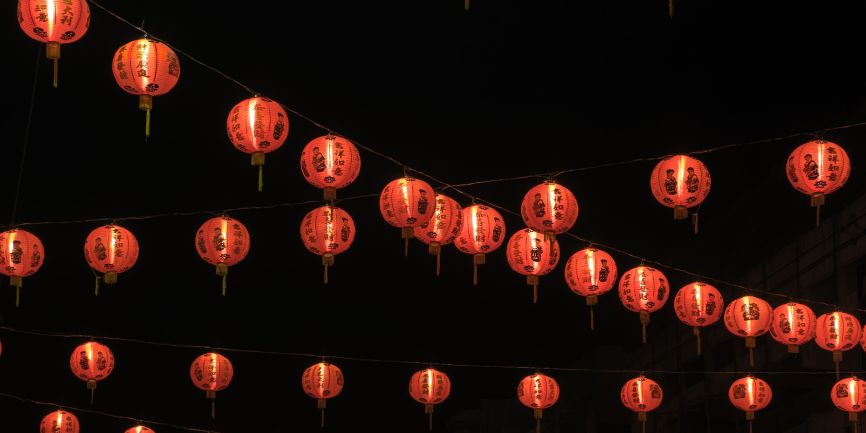 Chinese New Year in Westminster
This weekend Chinese New Year celebrations will be taking place all across London to celebrate the Year of The Pig, who is said to be very lucky and bring good fortune. The main events will be taking place in Trafalgar Square on Sunday however there are many other places to take part in the celebrations. Expect a good time with firecrackers, lion dances and lots of festive food over the Lunar New Year. Only a short journey from our Westminster office, if you're interested in looking at properties to rent or properties to buy in the area, feel free to drop in and say hello to our team who would be happy to help.
Incredible Edible Seed Swap in Lambeth
Incredible Edible of Lambeth will be hosting their annual Seed Swap in partnership with the Garden Museum this Saturday. Incredible Edible Lambeth help food activists in Lambeth connect and grow by galvanising people and communities through growing and celebrating food. They want to encourage people to look at their local patch and see how they can transform it into a food growing space. The Seed Swap is a great social event where you can share stories, wrap little seeds of hope in paper and envelopes, plan your vegetable gardens for the year ahead, and go away feeling inspired and energized. This year they will also be joined by the London Freedom Seed Bank and there will also be a donation of seeds from Franchi Seeds as well as free access to the Garden Museum for members.
Swinging London: A Lifestyle Revolution Exhibition in Bermondsey
A new exhibition opens this weekend at the Fashion & Textile Museum on Bermondsey Street called Swinging London: A Lifestyle Revolution. This exhibition will focus on the fashion, design and art of the Chelsea Set; a group of radical young architects, designers, photographers and artists who were redefining the concept of youth and challenging the established over in 1950's London. At the forefront of this group of young revolutionaries were Mary Quant and Terence Conran. Featuring fashion, textules, furniture, lighting, homewares, ceramics and ephemera, this exhibition explores the socioeconomic importance of this transformative period of time. Opposite our London Bridge office, drop in and say hello to our team if you're interested in looking at properties to rent or properties to buy in the area.
Welcome To The UK Play in London Bridge
After their success with the play Calais Jungle, the Borderline theatre group are back with their new offering, Welcome to the UK. Borderline is a satire of Calais Jungle devised and performed by a mixed ensemble of refugee and European performers, while Welcome to the Uk is a brand new story that is set on this side of The Channel. Three years ago, the theatre group embarked on an articist and human adventure to raise awareness and change the negative narrative often associated with refugees – and this show is their voice. Showing this Saturday, this is a great play to show your support for.

Nelson Mandela: The Official Exhibition in Waterloo
Nelson Mandela: The Official Exhibition is the major new global touring exhibition at the Leake Street Gallery, that takes visitors on a personal journey through the life of the world's most iconic freedom fighter and political leader. An immersive and interactive experience, the exhibition features previously unseen film, photos and a display of over 150 historical artefacts and personal effects on loan from the Mandela family, museums and archives worldwide. Providing fresh insight into the people, places and events that formed his character and the challenges he faced, this is an opportunity to discover Nelson Mandela as you have never known him. Only a very short bus ride from our Kennington office, drop in if you're keen to find out more about properties to rent or properties to buy in the area.

Music From The Movies on Southbank
Revisit the glitz and glamour of awards season with a magnificent selections of Oscar-winning scores from the last eight decades of fantastic film-making. Stephen Bell will be conducteding London Concert Orchestra for this performance of Music From The Movies. Expect to hear instantly recognisable songs such as John Williams' Star Wars, Schindler's List and Jaws and John Barry's Out of Africa, Dances with Wolves and Born Free. If you're a fan of movie music, then this is a fun concert to go to. Get ready for Lawrence of Arabia, Lord of the Rings, The Godfather, Chariots of Fire and many more!
If you're interested in finding out more about future events in Westminster, London, Kennington and the surrounding areas, feel free to drop by any of our offices – we'll be glad to provide you with a list. We can arrange viewings of properties for sale and properties for rent within walking distance of some of these popular venues.
Photo Credit: CokeLifeCreative