What's On This Weekend: International Fashion Showcase, Beautifying Bermondsey & Imagine Children's Festival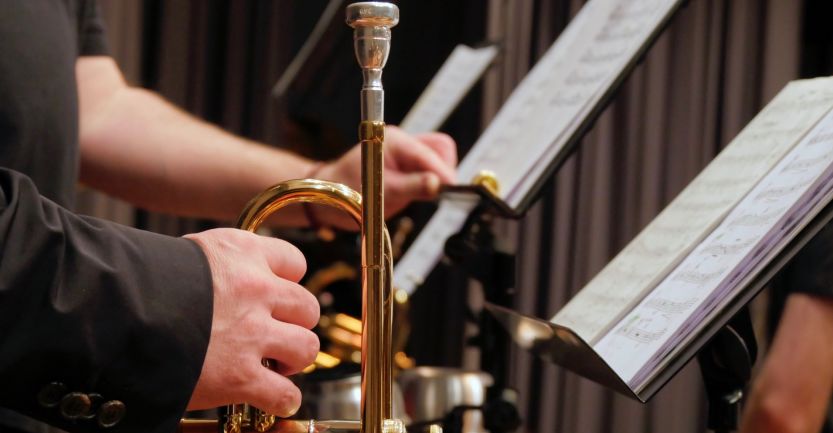 International Fashion Showcase on Embankment
London Fashion Week begins this weekend and every year Somerset House plays host to the International Fashion Showcase which nurtures and presents work from the best up-and-coming fashion talent from around the world. The biennial fashion presentation is a partnership between the British Council, British Fashion Council, London College of Fashion, UAL and Somerset House. This year however, the showcase will be taking on a new format. For the first time, 16 selected designers from across the globe will showcase a series of compelling installations to represent their respective country. Only a short journey from our Westminster office, if you're interested in looking at properties to rent or properties to buy in the area, feel free to drop in and say hello to our team who would be happy to help.
Brass Spectacular in Millbank
St John's Smith Square in Millbank is a significant musical landmark, playing host to today's leading international artists, who perform inspiring and exciting programmes. It is also an architectural landmark, and part of a baroque landscape that's quintessentially London. This weekend the venue will host a showcase with the top brass ensembles of the major UK music colleges on Saturday evening. A celebration of Brass Chamber Music, this bi-annual concert presents a showcase of the finest brass ensembles from the eight major music college. It has been organised in memory of Philip Jones who pioneered brass chamber music world-wide with his Philip Jones Brass Ensemble in the 70s and 80s.
A Fortnight Of Tears Exhibition in London Bridge
White Cube in Bermondsey is presenting a new exhibition by Tracey Emin called 'A Fortnight of Tears'. Installed through the gallery's spaces, this major show includes sculpture, neon, painting, film, photography and drawing, all focusing on the artist's own memories and emotions arising from loss, pathos, anger and love. On entering, the viewing is confronted by fifty double-hung self-portraits from an on-going series taken at different moments and states during the artist's periods of insomnia. These unsettling and intimate close-ups, blown up in size and overwhelming in number, capture the habitual torment and desperation of those lonely wakeful hours. Not too far from our London Bridge office, drop in and say hello to our team if you're interested in looking at properties to rent or properties to buy in the area.
Beautifying Bermondsey in Bermondsey
Ada Salter was the first female mayor in London and the first Labour woman mayor in the British Isles. With her husband, local doctor and MP Dr. Alfred Salter, she made a significant impact on health, housing, employment and Labour relations, helping to make Bermondsey world famous for its flowers and its Garden City estate, still occupied today. Find out about the legacy of Ada on this charming riverside walk, which tells her story from the Bermondsey Uprising of women jam factory workers in 1911, to her years as a pacifist in the First World War, and her radical policies as Bermondsey Councillor. The meeting point is Bermondsey Station and the walking tour will commence at 2pm on Saturday.
Imagine Children's Festival on Southbank
Just in time for the half term holidays, Southbank Centre's Imagine Children's Festival returns for 12 jam-packed days of fun for the kids. Dive into the best children's theatre, literature and music, with plenty of workshops and free events for everyone. Draw, write, read, play, sing, dance and create – there's so much to do! With over 50% of the programme free and loads to do for ages 0 – 12, they will have your half term sorted. Don't miss out on Peppa Pig's: My First Concert, talks from some incredible children's authors including Jacqueline Wilson, Living Paintings and so much more. Only a short bus ride from our Kennington office, drop in if you're keen to find out more about properties to rent or properties to buy in the area.
Follies Musical on Southbank
Stephen Sondheim's legendary musical and winner of the Olivier Award for Best Musical Revival, returns this year after a sold-out run. Follies is set in New York in 1971. There's a party on the stage of the Weismann Theatre as the following day the iconic building will be demolished. Thirty years after their final performance, the Follies girls gather to have a few drinks, sing a few songs and lie about themselves. Expect to hear classic songs including Broadway Baby, I'm Still Here and Losing My Mind.
If you're interested in finding out more about future events in Westminster, London, Kennington and the surrounding areas, feel free to drop by any of our offices – we'll be glad to provide you with a list. We can arrange viewings of properties for sale and properties for rent within walking distance of some of these popular venues.

Photo Credit: dlohner