What's On This Weekend: English As A Second Language, Adam's Antiques & Imagine Children's Festival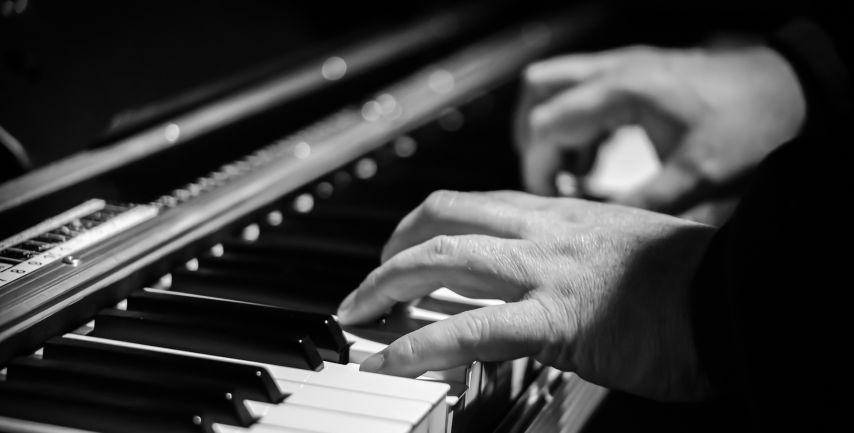 English As A Second Language Exhibition in Westminster
English As A Second Language is a free photography exhibition currently taking place at Somerset House. Showcasing the work of two of the most exciting photographers working in fashion today, this exhibition celebrates the vitality and importance of fresh perspectives within fashion photography in our globalized and interconnected world. Employing an otherworldly and playful approach to their practice, Hanna Moon and Joyce Ng incorporate cultural signifiers, set design and fashion to present their unique take on Western aesthetics and fashion ideals. Bringing distinct Asian perspectives to their work, they challenge the concept of 'otherness' and reflect upon the power fashion photography holds in shaping our perceptions of beauty, style and taste. Only a short journey from our Westminster office, if you're interested in looking at properties to rent or properties to buy in the area, feel free to drop in and say hello to our team who would be happy to help.
Adam's Antiques in Victoria
The 'Horti as it is also known, is the longest running Sunday antiques fair in London, with traders coming from all over the UK and Europe to take part at the historic Lindley Hall which is part of the Royal Horticultural Halls in Victoria. This month, the dealers will be specialising in fine jewellery, silver, paintings and ceramics as well as other items. There will be over 140 stands, selling a wide variety of decorative and ancient pieces, making it a totally unique event for you to try this weekend. If you're keen to learn about the antiques trade a discover a real insiders' secret, then this is the place to be.
It's Hot, It's Not Play in London Bridge
Reckless Sleepers is an extraordinary company who make work between visual art, dance and theatre. It's Hot, It's Not is a surreal, funny and carefully crafted physical performance that explores the weather in all its forms and takes delight in discovering the world anew and how we experience it differently, wherever we are. Why is it that sometimes I'm hot but you're cold? Why are there puddles and sometimes not? How can it be sunny and rainy all at once and also not at all? This is a highly visual show with no spoken language and plenty of music and sound effects that teaches kids about weather. Not too far from our London Bridge office, drop in and say hello to our team if you're interested in looking at properties to rent or properties to buy in the area.

Martin Carthy by Candlelight in Southwark
Supported by Cunning Folk and Andrew Rumsey from South East London group The Effras, Southwark Cathedral are delighted to host a special evening by candlelight with Martin Carthy. A ballad singer, a ground-breaking acoustic and electric-guitarist and an authoritative interpreter of newly composed material, Martin Carthy is been one of folk music's greatest innovators for more than 50 years. He has influenced a generation of artists including Bob Dylan and Paul Simon with his settings of traditional songs with guitar and his stage presence and natural charm have won him many admirers. Fans should not miss out on this unique event to see Martin Carthy live.
Jazz @ Morley College in Lambeth
Morley College are hosting a new Jazz series created by Flavio Li Vigni featuring artists who have set the standard on the British scene, and newcomers redefining the style and spirit of Jazz. Starting off the series of 8 exciting concerts and pre-show talks, this month Jason Rebello, the veteran British jaxx pianist and Grammy winning album musician performs a special solo set following his celebrated album Held. Only a short bus ride from our Kennington office, drop in if you're keen to find out more about properties to rent or properties to buy in the area.

Imagine Children's Festival on Southbank
Just in time for the half term holidays, Southbank Centre's Imagine Children's Festival returns for 12 jam-packed days of fun for the kids. Dive into the best children's theatre, literature and music, with plenty of workshops and free events for everyone. Draw, write, read, play, sing, dance and create – there's so much to do! With over 50% of the programme free and loads to do for ages 0 – 12, they will have your half term sorted. Don't miss out on Peppa Pig's: My First Concert, talks from some incredible children's authors including Jacqueline Wilson, Living Paintings and so much more.
If you're interested in finding out more about future events in Westminster, London, Kennington and the surrounding areas, feel free to drop by any of our offices – we'll be glad to provide you with a list. We can arrange viewings of properties for sale and properties for rent within walking distance of some of these popular venues.

Photo Credit: Thomas B