What's On This Weekend: The Best of John Williams, Spare Parts & The American Clock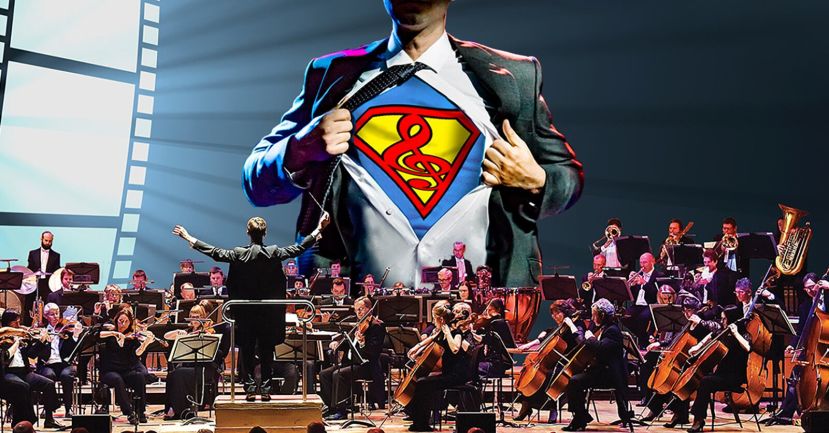 Don McCullin Exhibition in Millbank
This weekend Tate Britain will be presenting a comprehensive retrospective of the legendary British photographer Don McCullin. Born in 1935, he forged a career as probably the UK's foremost war photographer, primarily working for the Sunday Times Magazine. With over 250 photographs, all printed by himself in his own darkroom, this exhibition will be a unique opportunity to appreciate the scope and achievements of his entire career. Only a short journey from our Westminster office, if you're interested in looking at properties to rent or properties to buy in the area, feel free to drop in and say hello to our team who would be happy to help.
The Best Of John Williams Concert on Southbank
Remember to famous two note score from the film Jaws? Buh-dum. Or the amazing music created for Star Wars, Harry Potter, Indiana Jones, Jurassic Park and E.T. Nothing can compare to the iconic film scores of John Williams. This Sunday a sensational concert packed full of Hollywood heavyweight's most celebrated and iconic music will be put on at the Royal Festival Hall. With Anthony Inglis conductoring the London Concert Orchestra, be prepared to enjoy the full repertoire of William's scores and reminisce about everyone's most favourite films.
Spare Parts Exhibition on Bankside
Spare Parts is a season of exhibitions and events taking place at the Science Gallery in London Bridge. Exploring art, science, ethics and technology that enables human repair and alteration, it will consider the emotional and psychological aspects of living with a replacement organ or limb; organic or engineered. The exhibition will feature artists and designers from across the globe, informed by conversations and collaborations with leading academics and their cutting-edge research into transplantation and regeneration of the human body. Not too far from our London Bridge office, drop in and say hello to our team if you're interested in looking at properties to rent or properties to buy in the area.

Alys, Always Play in London Bridge
Alys, Always is the latest play on at the Bridge Theatre. Frances, played by Joanne Frogatt of Downton Abbey and Liar fame, works on the books pages of a Sunday newspaper. She's a quiet and capable girl, but nobody takes much notice of her. One day she comes across an upturned car on the side of the road and waits with Alys Kyte, the injured driver, until the ambulance arrives. Soon she meets Aly's famous family and finds herself thrust into the world of how the other half live. A gripping psychological thriller that excavates the fault line that separates the entitled from the unentitled, this play is on until the end of the month and worth catching whilst you can.

The American Clock Play on Southbank
Set in New York City in 1929, the stock market has crashed and everything has changed. In an American society governed by race and class, we meet the Baum family as they figure out how to navigate the aftermath of the financial crisis. Directed by visionary Rachel Chavkin, Arthur Miller's ground-breaking play The American Clock is about hope, idealism and a nation's unwavering faith in capitalism. With a pulsing soundtrack fusing 1920's swing and jazz with a fiercely contemporary sound, the music creates. Only a short bus ride from our Kennington office, drop in if you're keen to find out more about properties to rent or properties to buy in the area.

Follies Play in Waterloo

Stephen Sondheim's legendary musical and winner of the Olivier Award for Best Musical Revival, returns this year after a sold-out run. Follies is set in New York in 1971. There's a party on the stage of the Weismann Theatre as the following day the iconic building will be demolished. Thirty years after their final performance, the Follies girls gather to have a few drinks, sing a few songs and lie about themselves. Expect to hear classic songs including Broadway Baby, I'm Still Here and Losing My Mind.
If you're interested in finding out more about future events in Westminster, London, Kennington and the surrounding areas, feel free to drop by any of our offices – we'll be glad to provide you with a list. We can arrange viewings of properties for sale and properties for rent within walking distance of some of these popular venues.

Photo Credit: Southbank Centre