What's On This Weekend: Fiddler On The Roof, London Dog Week & Top Girls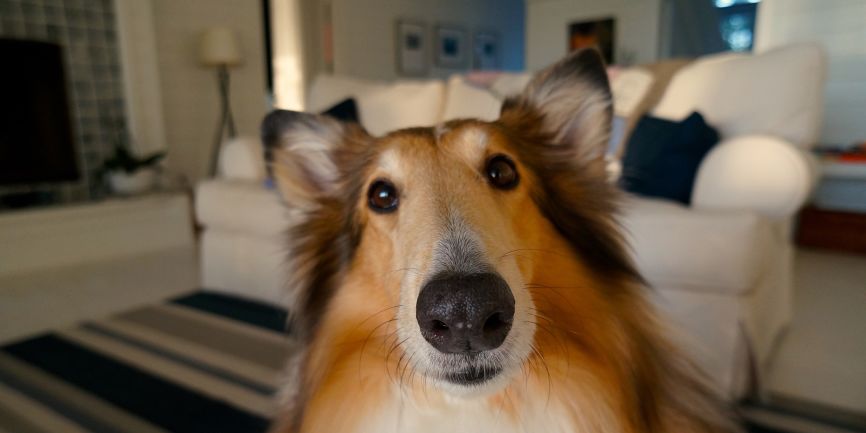 If you've still not figured out what you're doing with the family for Mother's Day, we've come up with some great ways to spend your weekend.
Fiddler On The Roof Play in Waterloo
Straight from its sold-out run at the Menier Chocolate Factory and onto the stage at Playhouse Theatre, the classic Broadway musical Fiddler on the Roof will be on in the end West End for a limited run. Tony and Olivier award-winning director Trevor Nunn's revival of this show will feature iconic songs including Tradition, Matchmaker, Sunrise, Sunset and If I Were A Rich Man. Tevye's daughters' unexpected choice of husbands opens his heart to new possibilities, as his close-knit community also feel winds of change blowing through their tiny village. Only a short journey from our Westminster office, if you're interested in looking at properties to rent or properties to buy in the area, feel free to drop in and say hello to our team who would be happy to help.
LDW x PitPat Pooch Tour in Westminster
This week London has been celebrating its very first London Dog Week. With a mission to make the streets of London more dog-friendly, the week has been full of events including office dog experiences, shopping, competitions and celebrations of wellness. On Sunday, they will be teaming up with PitPat Pooch for a special tour of London. Join the PitPat pack and London Dog Week Dog Squard as they pound the streets to raise money for Street Vet. The pack will be led by Barrie the WarDog and her owner who rescued Barrie from Syria, Sean Laidlaw.
The Show In Which Hopefully Nothing Happens Play in London Bridge
Theater Artemis return to the Unicorn following the hilarious show and somewhat confusing show called The Show In Which Hopefully Nothing Happens. A play about an actor who never gets to perform and a security guard who just hopes nothing will occur, this carefully crafted show is described as an 'absurdist masterpiece of hope, humour and failure'. Adored by critics and children across Europe, the US and Canada for 2 years, this play is only on at the Unicorn Theatre until the end of April so make sure to take the kids along to enjoy this unusually entertaining show. Not too far from our London Bridge office, drop in and say hello to our team if you're interested in looking at properties to rent or properties to buy in the area.

After Edward Play on Bankside
If you've never been to Shakespeare's Globe before, then head there this weekend to catch the run of After Edward before it ends on 6th April. Written by Tom Stuart and directed by Brendan O'Hea, this new daring play is a response to Christopher Marlowe's Edward II. After Edward introduces us to a chaotic world of pride and shame; and a place where Queer politics collide with imagined and personal experience. Edward II has no idea where he is, or how he got here, but he does have a feeling that something might be wrong. Locked within the theatre walls, with some rather anarchic fellow inmates, he can't escape what seems to be coming for him.
Top Girls Play in Waterloo
First the first time, the National Theatre will be staging Caryl Churchill's wildy innovative play about a country divided by its own ambitions. Her previous works include Far Away, A Number and Escaped Alone. Marlene is heading to the Top Girls employment agency – but her plan isn't to stop there. With Margaret Thatcher in at Number 10 and a spirit of optimism consuming the country, Marlene knows that the future belongs to women like her. Directed by Lyndsey Turner, this play is on until 22nd June and worth seeing. Only a short bus ride from our Kennington office, drop in if you're keen to find out more about properties to rent or properties to buy in the area.

Stewart Copeland Lights Up The Orchestra on Southbank
The London Concert Orchestra and conductor Troy Miller will be celebrating the music of Stewart Copeland's legendary career, from The Police to Hollywood via Africa. As one of the founding members of the powerhouse band The Police, Copeland went on to write scores for films including Rumble Fish and Wall Street. Immerse yourself in this high-impact arrangement of his music with this live orchestral performance. Expect to hear songs from movies The Rhymatist, The Equalizer and Spyro as well as the infamous Don't Stand Close To Me song from The Police.
If you're interested in finding out more about future events in Westminster, London, Kennington and the surrounding areas, feel free to drop by any of our offices – we'll be glad to provide you with a list. We can arrange viewings of properties for sale and properties for rent within walking distance of some of these popular venues.

Photo Credit: Stafford Green