What's On This Weekend: Van Gogh and Britain, A German Life & Cocktails In The City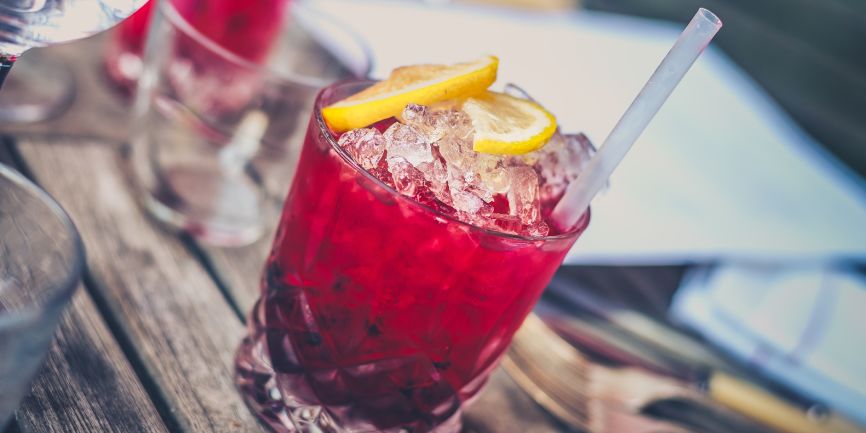 Van Gogh and Britain Exhibition in Millbank
A new major exhibition at Tate Britain brings together over 50 works by Vincent van Gogh to reveal how he was inspired by Britain and how he went on to inspire British artists. Presenting the largest collection of his paintings in the UK for over a decade, it will include pieces including Shoes, Starry Night on the Rhône, L'Arlésienne and Sunflowers. You will also be able to see works from including Francis Bacon, David Bomberg and the young Camden Town painters as they show how his vision set British artists on the road to modern art. Only a short journey from our Westminster office, if you're interested in looking at properties to rent or properties to buy in the area, feel free to drop in and say hello to our team who would be happy to help.
Exploring Millinery Talk in Westminster
London Hat Week is a collection of hat related events, celebrating the art of hats in the City that is home to some of the most talented hat designers in the world. As part of London Hat Week, three of Morley College's expert millinery tutors will reveal their experience and skill in creating headwear for couture, catwalk, stage, screen and special occasions. You will learn how the intended use for the hat and client will impact the materials, techniques and processes used in hat making. In this talk you will learn about the different events and industries that hats are designed for and why not every type of millinery is the same from Vesna Pesic, Sarah Lomax and Claire Strickland.
Roy's People Art Fair on Bankside
Roy's People Art Fair was created to give artists an alternative platform to present their work whilst also creating a unique art fair experience for visitors where they can interact with the artists and buy artwork directly from them. You can discover original affordable artwork from a wide variety of artists carefully selected based on quality and talent. Based at Bargehouse, Oxo Tower Wharf, promises to be an exciting experience with live painting from the exhibitors, creative workshops and free goody bags worth over £100. Not too far from our London Bridge office, drop in and say hello to our team if you're interested in looking at properties to rent or properties to buy in the area.

A German Life Play in London Bridge
A German Life is a new play on at the Bridge Theatre by Christopher Hampton, which draws on the life and testimony of Brunhilde Pomsel, who struggled to make ends meet as a secretary in Berlin during the 1930's. Her many employers included a Jewish insurance broker, the German Broadcasting Corporation and, eventually, Joseph Goebbels. The play is based on a documentary where she finally broke her silence shortly before she died in 2016 to a group of Austrian filmmakers. The cast consists solely of Dame Maggie Smith, who is world famous for her long career in film including roles in Sister Act, Gosford Park, The Secret Garden, Harry Potter and Downton Abbey.
Lambeth Palace Garden Open Day in Lambeth
This Friday marks the first of this year's summer season of garden open days at Lambeth Palace. The garden will be open to the public on the first Friday of every month between April and September. This is a great opportunity to discover what likes behinds the walls at SE1's largest private garden whilst supporting a charity on the day as well. This Friday Ahoy will be the featured charity, and their primary objective is to provide opportunities for disadvantaged and at-risk youth. Only a short bus ride from our Kennington office, drop in if you're keen to find out more about properties to rent or properties to buy in the area.
Cocktails In The City in Waterloo
The Vaults of Waterloo will be playing host to all of the capital's finest bars in pop-up form. This two day celebration of the cocktail allows you to enjoy exclusive new drinks from 25 of the city's finest bars where you can get shoulder-to-shoulder with the world's leading bartenders. This year guests will be able to enjoy a multitube of new experiences including an international negroni lounge, tasting rooms, whisky blending and new sensory cocktail adventures. Expect to see names such as Oxo Tower Bar, Cahoots, Mr Fogg's, Gaucho, Ella Canta among others.


If you're interested in finding out more about future events in Westminster, London, Kennington and the surrounding areas, feel free to drop by any of our offices – we'll be glad to provide you with a list. We can arrange viewings of properties for sale and properties for rent within walking distance of some of these popular venues.
Photo Credit: Pexels