What's On This Weekend: Now Play This, Travel Photographer Of The Year & All My Sons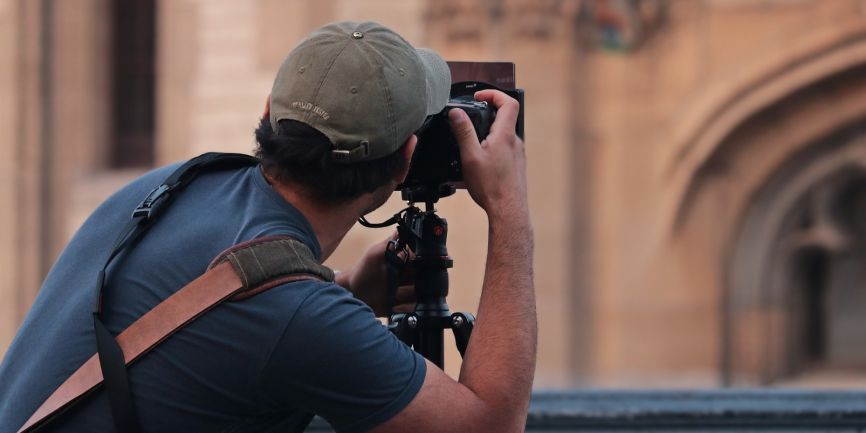 Now Play This Exhibition in Westminster
As part of the London Games Festival, any avid gamers will want to head to the Now Play This games festival taking place at Somerset House. In their biggest edition of the festival so far, there will be a plethora of exciting hands-on gameplay for all ages to enjoy. The latest in experimental game design from around the world will be there as the festival focusses on the idea of community and how the community of players and game-makers feed into the creative process behind some of the most inventive and thought-provoking games of today. Only a short journey from our Westminster office, if you're interested in looking at properties to rent or properties to buy in the area, feel free to drop in and say hello to our team who would be happy to help.
Toast Play in Victoria
Nigel Slater's Toast is a new play based on his award-winning autobiography. Following a phenomenal sell-out run at the Edinburgh Fringe Festival, Toast is now making its West End debut at The Other Palace Theatre in Victoria. 1960's suburban England has been vividly recreated to tell the story of Nigel Slater's childhood through the tastes and smells he grew up with. From making the perfect sherry trifle through to the playground politics of sweets and the rigid rules of restaurant dining, this is a moving tale of love, loss and…toast! Written by Henry Filloux-Benneit and directed by Jonnie Riordan, head to see this nostalgic show.
Travel Photographer Of The Year Exhibition on Bankside
London Bridge City will be hosting the international Travel Photographer of the Year awards this Easter. The winning images will be making their public debut at this special exhibition of world-class contemporary travel photographer. An awards exhibition run by photographers for photographers, the awards are judged my leading photographers and experts in the field, and it also an amazing way to give photographic careers a huge boost with such a huge audience getting to see the works on display. Not too far from our London Bridge office, drop in and say hello to our team if you're interested in looking at properties to rent or properties to buy in the area.

The Polar Bears Go, Go, Go! Play in London Bridge
The Polar Bears have returned to the Unicorn Theatre for their newest show, The Polar Bears Go, Go, Go! Perfect for your littlest ones over the Easter holiday, join these two very lovely but slightly hapless Polar Bears on their holiday adventures. Will they ever reach their destination? Or are they just going round in circles? Written by Ivor MacAskill and Fiona Mason and directed by Lee Lyford, they are able to create smart and sharply observed comic performances that are great for a very young audience. After certain shows there will also be a workshop where children can bring a long their favourite soft toy for a special story dance session.
Tabby McTat Performance on Southbank
Based on Julia Donaldson and Axel Scheffler's book with interwoven original songs and a sprinkling of magic, Tabby McTat is being presented by Freckly Productions at the Southbank Centre this weekend. Directed by Alan Lane, Tabby McTat tells the story of a cat with the loudest of miows and his best friend with a guitar. Lost and alone, Tabby finds shelter and a new life with all the home comforts but memories of his life with his friend haunt him and he sets off to find his long-lost friend. Only a short bus ride from our Kennington office, drop in if you're keen to find out more about properties to rent or properties to buy in the area.
All My Sons Play in Waterloo
Arthur Miller's All My Sons comes to The Old Vic Theatre with a star-studded cast including famous faces such as Sally Field, Bill Pullman, Colin Morgan and Jenna Coleman. Set in 1940's America, Joe and Kate Keller are a success story, despite hard choices they've had to make and even harder knocks they've taken. Nothing lasts forever though, and their contented lives, that have already been overshadowed by the loss of their eldest song at war, are about to shatter. Long buried truths are forced to the surface and the price of their American dream is laid bare. Directed by Jermey Herrin, this play is on until 8th June.
If you're interested in finding out more about future events in Westminster, London, Kennington and the surrounding areas, feel free to drop by any of our offices – we'll be glad to provide you with a list. We can arrange viewings of properties for sale and properties for rent within walking distance of some of these popular venues.

Photo Credit: Pixel2013