What's On This Weekend: Easter Egg Hunt, Liu Wei & Franz West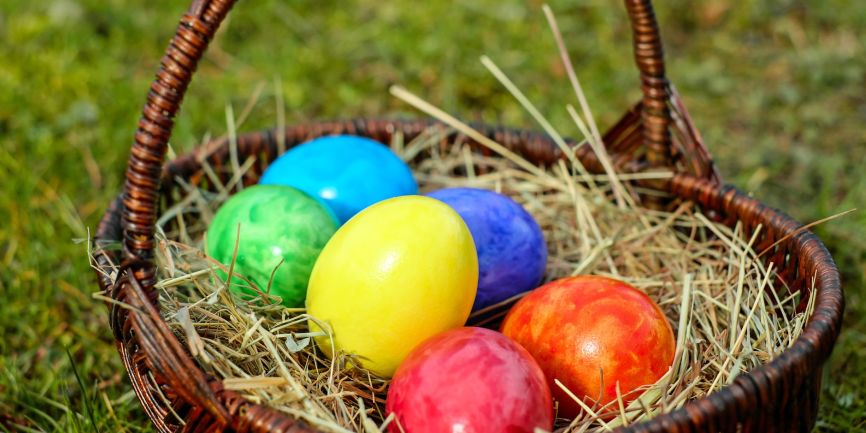 2019 Sony World Photography Awards Exhibition in Westminster
The world's best imagery from 2018 will be on show at Somerset House for the 2019 Sony World Photography Awards Exhibition. This major collection of stunning photographs will include more than 800 images from winners and shortlisted entries, including Photographer of the Year. You can expect to see a bit of everything from portraiture to landscape, architecture to wildlife and fine art to street photography. Coming to an end on Monday 6th May, the display will then embark on a worldwide tour. Only a short journey from our Westminster office, if you're interested in looking at properties to rent or properties to buy in the area, feel free to drop in and say hello to our team who would be happy to help.
Holy Week Festival in Millbank
The Holy Week Festival has been taking place at St John's Smith Square this week, offering a week of workshops, lunchtime recitals, evening concerts, and late-night liturgical events, exploring a vast range of sacred music. The festival will also be marking the 60th birthday year of one of the UK's finest living composers, Sir James MacMillan, by celebrating his extraordinarily beautiful and evocative music. This weekend, expect to see Polyphony & The OAE, Tenebrae & Britten Sinfonia, Siglo De Oro, The Choir of Clae Collge, Cambridge and more.
Liu Wei in Bermondsey
Head to White Cube on Bermondsey Street this weekend to witness the works of Beijing-based artist Liu Wei. Working across a range of media and techniques, Wei uses photography, painting, sculpture and installations in his work. Focussing on the 'ready made' element, his work often assembled from everyday found objects, such as ceramics, books, television sets, fridges and more. He then re-works these wasted objects, transforming them sculptures and installations of layered complexity and raising questions about contemporary urban life. Not too far from our London Bridge office, drop in and say hello to our team if you're interested in looking at properties to rent or properties to buy in the area.

Franz West Exhibition on Bankside
A Franz West exhibition is taking place at Tate Modern until 2nd June. Born in 1947, West was a key figure of European art in the late 20th Century. Famous for being ironic, irreverent, yet profoundly philosophical, he brought a punk aesthetic into the pristine spaces of art galleries through this direct, crude and unpretentious abstract sculptures, furniture, collages and large-scale works. Visitors will be able to handle replicas of Passstücke (Adaptives) – papier-mâché pieces that were made to be picked up and moved. You can also expect to see large, brightly coloured and absurd sculptures that he produced in his final years.

Easter Egg Hunt in Lambeth
If you're local to the Lambeth area and are looking for something fun to do with the little ones this weekend then head down to Archbishops Park by Lambeth Palace for a special Easter Egg Hunt! Open to children up to 10 years of age, donations will be welcome to the Gardening Club for young adults with learning disabilities. Children will be able to make a basket, hunt for hidden eggs and goodies around the park, take part in a fun quiz and join in all the arts and crafts in the Community Room afterwards. Only a short bus ride from our Kennington office, drop in if you're keen to find out more about properties to rent or properties to buy in the area.
100 Years of Women Gardeners in Kennington
The Garden Museum will be celebrating Kiftsgate Court Gardens this weekend and thress generations of talented female gardeners in an exhibition showing until 9th June. Heather Muir spent 30 years establishing the gardens and was succeeded by her daughter Diany Binny, followed by her granddaughter Anne in 1988. Each plantswoman has tended the garden for a third of a century, building on the legacy of the previous generation. The exhibition will include material from the family's archives, Sabina Rüber's stunning seasonal photography and a film by Peter Kindersley, which will show these historic Coltswold gardens in all their glory. The exhibition will also be coinciding with the release of Vanessa Berridge's book called Kiftsgate Court Gardens: Three Generations of Women Gardeners.
If you're interested in finding out more about future events in Westminster, London, Kennington and the surrounding areas, feel free to drop by any of our offices – we'll be glad to provide you with a list. We can arrange viewings of properties for sale and properties for rent within walking distance of some of these popular venues.
Photo Credit: Couleur