What's On This Weekend: MedLondon, London Craft Week & Stella Live 2019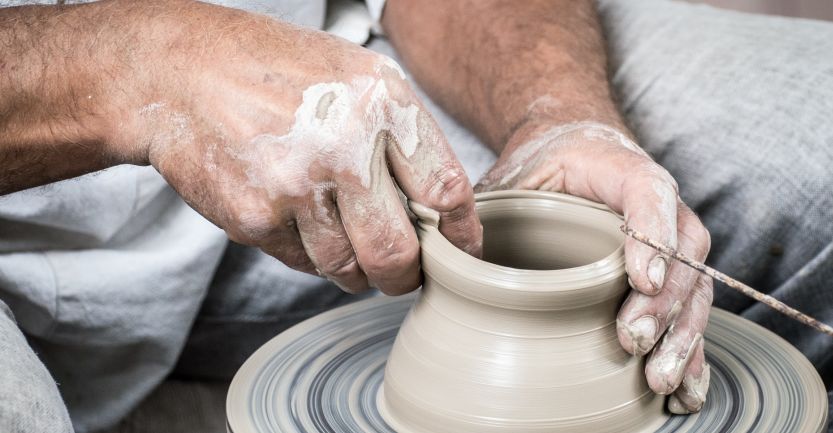 MedLondon Festival in London
Over the course of this weekend, the not-for-profit organization Med+ will be getting London excited about medicine through a diverse programme of experiences, exhibitions, talks and activities across town. From behind the scenes tours of hospitals and specifically curated exhibitions, to talks from world experts and hands-on technology demonstrations, tere is something for all ages and interests. Included in the itinerary will be a Lost Burial Ground talk at Southwark Cathedral and a Victorian surgery demonstration at the Old Operating Theatre. If you are near our Westminster office and are interested in looking at properties to rent or properties to buy in the area, feel free to drop in and say hello to our team who would be happy to help.
Stella Live 2019 in Sloane Square
Stella Magazine from The Telegraph are hosting their annual celebration of smart ageless style, fashion and beauty at the Saatchi Gallery in London this weekend. Bringing you everything you love about the magazine to life, this event has everything you need to be a smart ageless woman under one roof. Get advice, free treatments and shop the very latest in beauty and wellness products whilst sipping on a glass of sparkling Rosé. Take part in provocative, interactive debates and interviews with their carefully chosen expert panel of speakers and celebrities and then leave with a £200 goody bag.
Hip Hop Karaoke on Bankside
Tate Modern are hosting the latest installment of Hip Hop Karaoke on Saturday night, featuring craft beer from Fourpure Brewery. Head to the Terrace Bar to see DJ Rob Pursey, hotst Bobby Champagne Jr. and the Hip Hop Karaoke team lead the party. From old school gems to the latest hists, there are hundreds of songs to choose from. Have a drink, step onto the stage and feel the energy of the crowd as you take on the rhymes of your favourite rappers. Not too far from our London Bridge office, drop in and say hello to our team if you're interested in looking at properties to rent or properties to buy in the area.

Lambeth Wilds in Lambeth
As part of London Craft Week, the Gardem Museum in Lambeth will be hosing an exhibition, film screen and drop-in workshop to celebrate clay artist Katie Spragg and Lambeth Young Carers' residency at the Museum. Before the drop-in session, you will also be able to take part in an exploratory nature walk. Their project focuses on wild, opportunist plants and the way they may be overlooked or 'hidden', celebrating and making visible both these plants and communities local to the museum, such as young carers, who may also be overlooked or hidden. The young people will present a collaborative digital stop-frame clay animation from their newly learned ceramic skills alongside Katie's research, drawings and ceramics tests for a major installation she is currently developing.

Small Island Play on Southbank
The Orange Prize-winning novel, Small Island has burst into new life on the Olivier stage at the National Theatre. Andrew Levy's epic novel tells a story which journeys from Jamaica to Britain, through the Second World War to 1948 – the year the HMT Empire Windrush docked at Tilbury. In this company of 40, the play follows three intricately linked stories or Hortense, Gilbert and Queenie as hope and humanity meet stubborn reality in this tangled history of the two countries. Only a short bus ride from our Kennington office, drop in if you're keen to find out more about properties to rent or properties to buy in the area.
Summer Street Musical in Waterloo East
The Waterloo East Theatre on Brad Street open a new show this weekend called Summer Street. This musical number will take a trip down memory lane to the 1990's and the heyday of the Australian soap opera. Four soap stars of yesteryear try to resurrect their failing careers in a come-back TV show special with hilarious and very unexpected consequences. But just how much are they really prepared to pay for fame? Filled with cheesy songs and nostalgic fun, this musical is for anyone who loves Kylie, the 90's and soap operas.
If you're interested in finding out more about future events in Westminster, London, Kennington and the surrounding areas, feel free to drop by any of our offices – we'll be glad to provide you with a list. We can arrange viewings of properties for sale and properties for rent within walking distance of some of these popular venues.

Photo Credit: Lubos Houska