What's On This Weekend: The World Illustration Awards, Fiver & Rutherford and Son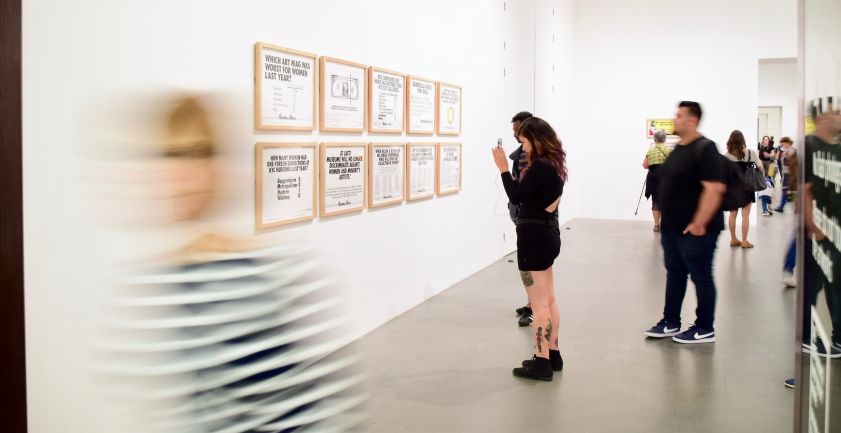 The World Illustration Awards in Westminster
The popular World Illustration Awards return to Somerset House this summer. Featuring all 200 entries shortlisted for this year's awards, with in-depth presentations of winning projects, this inspiring exhibition showcases the very best emerging and established illustrations from around the world today. An independent jury of 24 commissioners and industry insiders judged over 3,600 submissions from 68 countries in eight categories to select the shortlist. If you are near our Westminster office and are interested in looking at properties to rent or properties to buy in the area, feel free to drop in and say hello to our team who would be happy to help.
Present Laughter Play in Waterloo
As he prepares to embark on an overseas tour, star actor Garry Essendine's colourful life is in danger of spiralling out of control. Engulfed by an escalating identity crisis as his many and various relationships compete for his attention, Garry's few remaining days at home are a chaotic whirlwind of love, sex, panic and soul-searching. A giddy and surprisingly modern reflection on fame, desire and loneliness, Matthew Warchus directs Andrew Scott in Noël Coward's provocative comedy Present Laughter.
Olafur Eliasson: In Real Life Exhibition on Bankside
Olafur Eliasson returns to Tate Modern for another unmissable exhibition. In his captivating installations you become aware of your senses, people around you and the world beyond. Some artworks introduce natural phenomena such as rainbows to the gallery space. Others use reflections and shadows to play with the way we perceive and interact with the world. Many works result from the artist's research into complex geometry, motion patterns, and his interest in colour theory. All but one of the works have never been seen in the UK before. Not too far from our London Bridge office, drop in and say hello to our team if you're interested in looking at properties to rent or properties to buy in the area.

Fiver Musical in Southwark
Have you ever looked at a five pound note and wondered 'Haven't I seen you somewhere before…?' Fiver, a new musical by Alex James Ellison and Tom Lees, follows the story of a humble five pound note as it passes through the hands and pockets of people in London. Often unnoticed and obviously unaware, the fiver is present for significant moments in each person's life – whether it be an appreciation of their skills as a street performer; the start or end of a relationship; or the simple realisation that they can afford a bed for the night. Through carefully interwoven narrative threads, we learn the presumed value and worth of a fiver to different types of people.
Rutherford and Son Play on Southbank
Roger Allam from Les Misérables and The Thick Of It returns to the National Theatre for the first time in a decade to play Rutherford in this new production directed by Polly Findlay. Originally written by Githa Sowerby, this astonishing play was inspired by her own experience of growing up in a family-run factory in Gateshead. Writing in 1912, when female voices were seldom heard on British stages, she now claims her place alongside Ibsen and Bernard Shaw with this searing depiction of class, gender and generational warfare. In a Northern industrial town, John Rutherford rules both factory and family with an iron will. But even as the furnaces burn relentlessly at the Glassworks, at home his children begin to turn against him. Only a short bus ride from our Kennington office, drop in if you're keen to find out more about properties to rent or properties to buy in the area.
Zip Now London in Lambeth

Zip Now London is back at Archbishop's Park on Lambeth Palace Road for the third year running. If you're a thrill seeker and love the feeling of wind in your hair, then this is a great way to spend an afternoon this weekend. Catch never-before seen views of London's iconic skyline from 100 feet above (the equivalent of 9 double decker buses!) as you hurtle along the 225-metre zip wire. The aerial view of the London Eye, Houses of Parliament, Big Ben and the Shard will be spectacular.
If you're interested in finding out more about future events in Westminster, London, Kennington and the surrounding areas, feel free to drop by any of our offices – we'll be glad to provide you with a list. We can arrange viewings of properties for sale and properties for rent within walking distance of some of these popular venues.