What's On This Weekend: Queen Victoria's Palace, C'est Chic Vogue Ball & Comida Fest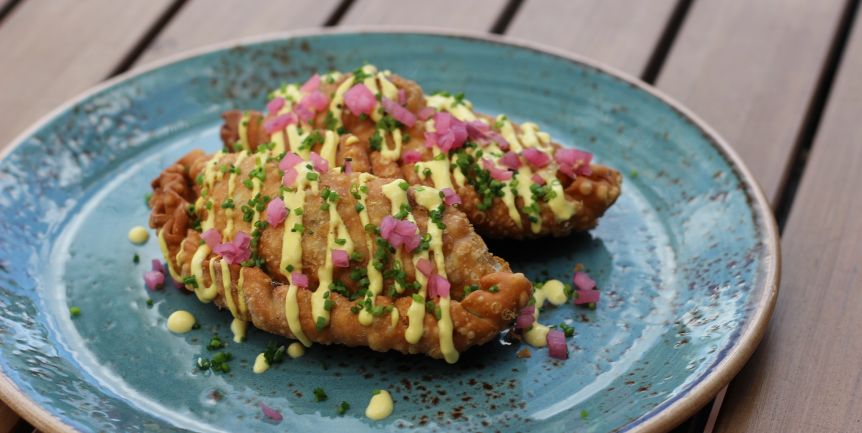 Queen Victoria's Palace Exhibition in St James'
To celebrate the 200th anniversary of Queen Victoria's birth, a special exhibition, Queen Victoria's Palace, tells the story of how the young queen transformed Buckingham Palace from a private house into a working royal residence. Together with Prince Albert, she made Buckingham Palace a rallying point for the nation, a powerful symbol of the British Monarchy, and a family home for their nine children. Not too far from our Westminster office and are interested in looking at properties to rent or properties to buy in the area, feel free to drop in and say hello to our team who would be happy to help.
Mr Gum & The Dancing Bear Musical in Waterloo
Based on the hilariously anarchic, award-winning children's books, Mr Gum and the Dancing Bear – the Musical promises to be an all-singing, all-dancing, occasionally-burping extravanganza for children and adults alike. Full of outlandish characters and joyful, utterly idiotic songs, this production is definitely not your average family fare. Mr Gum is a complete horror who hates children, animals and fun of any kind – so when a big bear called Padlock strolls into town, trouble can't be far off. Can nine year old Polly and her band of misfit friends help Padlock escape the villian's evil clutches? Or will Mr Gum and his gruesome butcher sidekick prevail?
My Son Pinocchio Jr in Southwark
The classic tale of Geppetto's little wooden puppet is given new life in Disney's My Son Pinocchio Jr, a new musical at Southwark Playhouse, that retells the classic story from a fresh perspective. When the Blue Fairy grants Geppetto's wish to bring his beloved puppet to life, the new father quickly learns that being a parent is full of challenges. When faced with the thought of never seeing Pinocchio again, Geppetto truly learns the meaning of family, and being a father. Featuring beloved classics "When You Wish Upon A Star" and "I've Got No Strings" alongside a host of new songs by Oscar and Grammy Award winner Stephen Schwartz, this is a show sure to delight audiences of all ages. Not too far from our London Bridge office, drop in and say hello to our team if you're interested in looking at properties to rent or properties to buy in the area.

The Lost Love Speakeasy in London Bridge
If you're looking to do something fun for someone's birthday, then look no further than London's Lost Love Speakesy. In this immersive dining experience you will choose your role, whether that be an artist, bohemian, flapper, gangster, tycoon or movie star. You'll dress to the nines for one glittering, illicit night and enter the most infamour speakeasy in all Manhattan. You can expect decadent flame-seared plates off BBQ food from the streets of 1920's New York as well as ice cold cocktails, live jazz music and wild dancing. With tickets available until the end of August, get yours before you miss out.
C'est Chic Vogue Ball on Southbank
For this year's Meltdown Festival hosted by Nile Rogers, Southbank Centre will be hosting the C'est CHIC Vogue Ball, set in the swinging seventies. As generations have danced, vogued and posed to CHIC, join the London ballroom scene at the Riverside Terrace to honour CHIC's back catalogue of disco glamour classics. The ballroom scene grew to prominence in 1980s New York, pioneered by the queer Black and Latino community as a space for queer people of colour to congregate, dance and celebrate. London's ballroom scene has continued this lineage, creating a safe space for new generations to find community and express themselves. In a ball, competitors face off on the catwalk for ultimate glory. Only a short bus ride from our Kennington office, drop in if you're keen to find out more about properties to rent or properties to buy in the area.
Comida Fest at Potters Field Park
Coming to Potters Field Park again this year is the Comida Fest Food Festival. With more than 30 traders serving hot and tasty Latin American street food this is not to be missed. This is a great way to discover tasty Latin American treats such as Pao de Queijo from Brazil, coffee from Colombia or Ceviche from Peru. If you're of Latin American heritage, this is a lovely way to eat that food you might be missing from home and to meet similar people. There will also be plenty of activites to entertain the family such as face painting and storytelling for the kids as well as live musix, DJ's, dance performances and special workshops for the adults to take part in.
If you're interested in finding out more about future events in Westminster, London, Kennington and the surrounding areas, feel free to drop by any of our offices – we'll be glad to provide you with a list. We can arrange viewings of properties for sale and properties for rent within walking distance of some of these popular venues.

Photo Credit: Pixabay