What's On This Weekend: Late At Tate, The River Runs Through It & Authors On Stage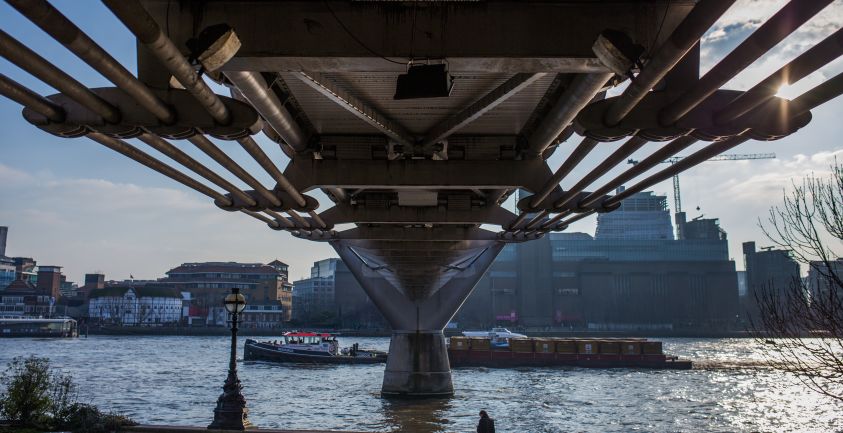 Late at Tate Britain: Social Injustice in Millbank
This week's Late at Tate Britain brings you a space for creative protest and debate. The Our 1819: The Year's Art display focusses on work from the year of the Peterloo Massacre that took place in Manchester where fifteen people tragically lost their lives during a meeting calling for political reform. In response to this display Tate Britain has created a space for sharing debates that are important to you, highlighting that protest and demonstrations often play a key role in affecting political change. Only a short journey from our Westminster office and are interested in looking at properties to rent or properties to buy in the area, feel free to drop in and say hello to our team who would be happy to help.
Pebble's Pop Up Market in St. James'
Award-winning sustainable lifestyle platform 'pebble' has expanded from its recent success with 'pebblefest', an eco-festival for 800 consumers in London, to now hosting a sustainable living pop up market in St James's Market. The pop up will be packed with conscious fashion, skincare, and homewares, alongside plant based and sustainable food and beverage. Expect to discover Freedom Brewery's vegan, organic beer, Beau Brummel Pub's latest offering of English wines as well as a variety of stands where you can kit yourself out with everything imaginable including reusable water bottles, zero waste groceries, ethical cleaning supplies and much more.
A River Runs Through It Exhibition on Bankside
After the success of last year's exhibition, attended by 4,500 art lovers and collectors, the artists from South London's Urban Soup collective can't wait to return for their 4th London show. They live within 10 miles of each other, yet they see their surroundings in incredibly different ways. As part of the Totally Thames Festival, come and see London through the eyes of five very different artists in a diverse collection of modern art inspired by the city's vibrant personality & ever-changing landscape. This year's artists are: LoveJordan, Susan Bunn, Michael Wallner, Emma Reynolds and Nessie Ramm. Not too far from our London Bridge office, drop in and say hello to our team if you're interested in looking at properties to rent or properties to buy in the area.

Hello Again Musical in Southwark
New to the Union Theatre in Southwark is the new musical Hello Again by Michael John LaChiusa and adapted from the 1987 play La Ronde by Arthur Schnitzler. Exploring the fine line between love and lust through a series of love affairs amongst ten characters over ten decades, has the nature of love changed over time? With a musical style ranging from opera to 1970's disco, this intriguing show is on until 21st September and is certainly not one to miss.
Authors On Stage: Stacey Dooley & Fiona Campbell in conversation on Southbank
Only twelve years into her careers, Stacey Dooley has established herself as one of the BBC's celebrated presenters through her hugely popular investigative series, which has covered a diverse range of thought-provoking topics and has engaged a new generation of young viewers. In conversation with Fiona Campbell, follow Stacey on a journey through her global travels and reportages as she discusses her remarkable career so far. Only a short bus ride from our Kennington office, drop in if you're keen to find out more about properties to rent or properties to buy in the area.
Adam's Antiques Fair in Victoria
The 'Horti' as it is also known, is the longest running Sunday antiques fair in London, with traders coming from all over the UK and Europe to take part at the historic Lindley Hall which is part of the Royal Horticultural Halls in Victoria. This month, the dealers will be specialising in fine jewellery, silver, paintings and ceramics as well as other items. There will be over 140 stands to browse through, selling a wide variety of decorative and ancient pieces, making it a totally unique event for you to try this weekend. If you're keen to learn more about the antiques trader and discover a real insiders' secret, then this is the place to be.
If you're interested in finding out more about future events in Westminster, London, Kennington and the surrounding areas, feel free to drop by any of our offices – we'll be glad to provide you with a list. We can arrange viewings of properties for sale and properties for rent within walking distance of some of these popular venues.

Photo Credit: Negative Space from Pexels