What's On This Weekend: Paul Gauguin, Hidden London & Culture Under Attack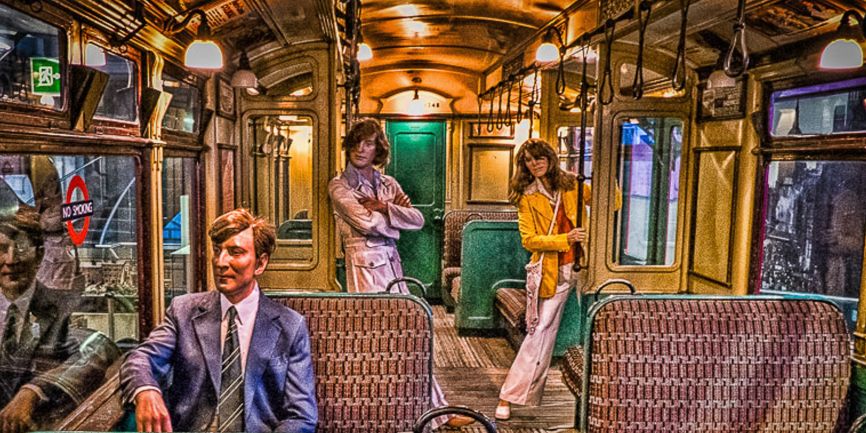 Paul Gauguin Exhibition in Trafalgar Square
The Sainsbury Wing at the National Gallery will be presenting the very first exhibition devoted to the portraits of Paul Gauguin. Featuring roughly fifty works including paintings, works on paper, and 3D objects in a variety of media, the exhibition will span his early years as an artist through to his laters that were spent in French Polynesia. The exhibition will highlight how the French artist revolutionised the portrait through creating a range of personifications and selecting attributes that expressed meaning beyond a sitter's personality. Only a short journey from our Westminster office and are interested in looking at properties to rent or properties to buy in the area, feel free to drop in and say hello to our team who would be happy to help.
Glass. Kill. Bluebeard. Imp Play in Sloane Square
Head to the Royal Court Theatre in Sloane Square this weekend to catch Glass. Kill. Bluebeard. Imp by Caryl Churchill who's most recent play Escaped Alone, opened to critical acclaim in the same location. This play takes on four different stories: a girl made of glass, Gods and murders, a serial killer's friends and a secret in a bottle. Now famous for her ability to change the landscape of contemporary drama, her latest offering is worth catching if you can this weekend.
Hidden London: Museum Late in Covent Garden
Visit an 'abandoned' Tube station underworld and discover what secrets lurk beneath the busy streets in the new exhibition Hidden London at London Transport Museum. This exhibition will take you on an immersive journey of some of London's most secret spaces in the oldest subterranean railway in the world. As well as this you'll be able to discover the largest number of rare archive photos, objects, vintage posters, secret diagrams and decorative tiles that have been brought together from disused stations. Not too far from our London Bridge office, drop in and say hello to our team if you're interested in looking at properties to rent or properties to buy in the area.
Adam's Antiques Fair in Victoria
The 'Horti' as it is also known, is the longest running Sunday antiques fair in London, with traders coming from all over the UK and Europe to take part. It is situated in the historic Lindley Hall which makes up part of the Royal Horticultural Halls in Victoria. This month, the dealers will be specialising in fine jewellery, silver, paintings and ceramics as well as other items. There will be over 140 stands, selling a wide variety of decorative and ancient pieces, making it a totally unique event for you to try this weekend. If you're keen to learn about the antiques trade and discover a real insider's secret, then this is the place to be.

We Dig Play in Oval
We Dig is the latest offering from the Ovalhouse Theatre, which centres around the actual excavation of a giant hole – a literal representation of a queer community needing to bury itself for protection. This exhilarating new project is built from conversations with trans women and trans feminine people around the world, particularly from the UK, Indonesia and Canada. We Dig focuses on trans artists, communicating elements of their global situation, particularly targeting the needs of women and girls. Only a short bus ride from our Kennington office, drop in if you're keen to find out more about properties to rent or properties to buy in the area.
Culture Under Attack Exhibition in Kennington
Culture Under Attack is a season of three free exhibitions taking place at the Imperial War Museum. It will also include live music, performances and talks that explore how war threatens not just people's lives, but also the things that help define us. Telling stories spanning 100 years, it reveals why some try to erase or exploit culture, while others risk everything to protect, celebrate and rebuild it. Exhibitions featured are: What Remains which explores why culture and heritage is attacked during war; Art In Exile, uncovering how cultural treasures in British museums and galleries were evacuated and protected during the Second World War and Rebel Sounds, which reveals how groups and individuals used music to resist, revel and speak out against war and oppression.
If you're interested in finding out more about future events in Westminster, London, Kennington and the surrounding areas, feel free to drop by any of our offices – we'll be glad to provide you with a list. We can arrange viewings of properties for sale and properties for rent within walking distance of some of these popular venues.