What's On This Weekend: Autumn Wilds, Harvest Celebration & Fairy Tale Trail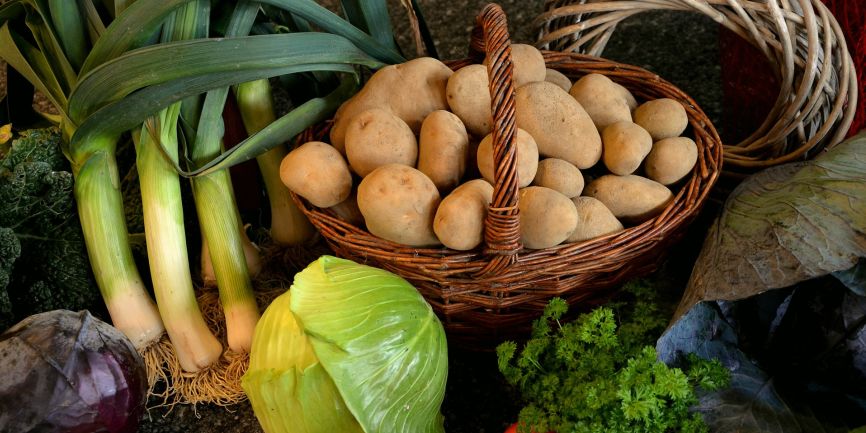 Autumn Wilds in Lambeth
The Garden Museum in Lambeth is hosting an Autumn Wilds evening tonight, where you can enjoy an autumnal gin cocktail with friends, and toast the season of turning leaves and glowing bonfires. There will be Wild Life Drawing in the Nave with Jennie Webber, the Courtyard Garden will be list for the evening, a decorative Jack-O-Lantern workshop just in time for Halloween as well as the wonderful Lambeth Wilds installation by artist Katie Spragg that you can take a look at. Only a short journey from our Westminster office and are interested in looking at properties to rent or properties to buy in the area, feel free to drop in and say hello to our team who would be happy to help.
Harvest Celebration in Borough
This weekend marks the three-day harvest event taking place in the Market Hall at Borough Market. To celebrate the arrival of autumn, this October half term Borough is hosting an this special event with activities for all ages. There will be face painting, storytelling and cooking demonstrations on all days. Visitors can learn about seasonal produce as well as pick up tips and tricks on how to grow them and cook them-or brush up on their pumpkin carving skills with a demonstration from Borough trader Turnips. Members of the public are invited to bring in apples from their gardens, allotments and school yards which will go towards making a community cider and a small amount of apple juice. All proceeds will go to supporting Borough's community work. There will also be a daily Harvest Worship from Southwark Cathedral and a Demo Kitchen with various famous chefs.
Nam June Paik: The Future Is Now Exhibition in London Bridge
Nam June Paik's experimental, innovative, yet playful work has had a profound influence on today's art and culture. He pioneered the use of TV and video in art and coined the phrase 'electronic superhighway' to predict the future of communication in the internet age. This major exhibition taking place at Tate Modern, will be a mesmerizing riot of sights and sounds, bringing together over 200 works from throughout his careers. This will include robots made from old TV screens to his all-encompassing room-sized installation such as the dazzling Sistine Chapel 1993. This visual delight is worth seeing and is open to the public until 9th February 2020. Not too far from our London Bridge office, drop in and say hello to our team if you're interested in looking at properties to rent or properties to buy in the area.
Mona Hatoum: Remains To Be Seen Exhibition in Bermondsey
White Cube on Bermondsey Street is currently hosting the latest exhibition by Mona Hatoum. The first presentation of her work in London since the Tate Modern in 2016, this exhibition includes new and recent installations, sculpture and works on paper. Hatoum's work reflects on subjects that arise from our current global conditions, including systems of confinement, the architecture of surveillance and themes of mobility and conflict. Channeling the poetic charge and metaphoric resonance of a wide range of materials from steel, brick and concrete, to rubble glass and human hair, in this exhibition she explores the elemental forms of the grid and the sphere, drawing on both the geometric rigour of Minimalist sculpture and the possibilities for its formal collapse.
Fairy Tale Trail on Southbank
As part of the London Literature Festival and just in time for half-term, this weekend Southbank Centre is putting on a Fairy Tale Trail at the Royal Festival Hall. Free to the public, set off on a do-it-yourself adventure as magical as the words 'once upon a time'. Guided b their playful trail kit, discover the secrets of your favourite fairy tales through cryptic puzzle-solving, creative looking, drawing and games. Interactive theatre-maker Anna Bruder's activities explore classic, dark and multi-cultural fairy tales and for those who manage to complete to trail, there may be a reward at the end of the experience…Only a short bus ride from our Kennington office, drop in if you're keen to find out more about properties to rent or properties to buy in the area.
Bridget Riley Exhibition In Waterloo
The Hayward Gallery presents a major retrospective exhibition devoted to the work of celebrated British artist Bridget Riley. Developed in partnership with National Galleries of Scotland, it is the largest exhibition of her work to date and traces both the origins and evolving nature of Riley's innovative practice. Bringing together her iconic black-and-white paintings of the 1960's with rarely-seen drawings, studies and preparatory materials that offer insight into her methods from 1947 to the present day. Spanning 70 years, this exhibition offers visitors an unparalleled opportunity to experience powerful and engaging works by one of the most important artists of our time.
If you're interested in finding out more about future events in Westminster, London, Kennington and the surrounding areas, feel free to drop by any of our offices – we'll be glad to provide you with a list. We can arrange viewings of properties for sale and properties for rent within walking distance of some of these popular venues.