What's On This Weekend: Lucian Freud Exhibition, My Brilliant Friend Play & Tower of London Ice Rink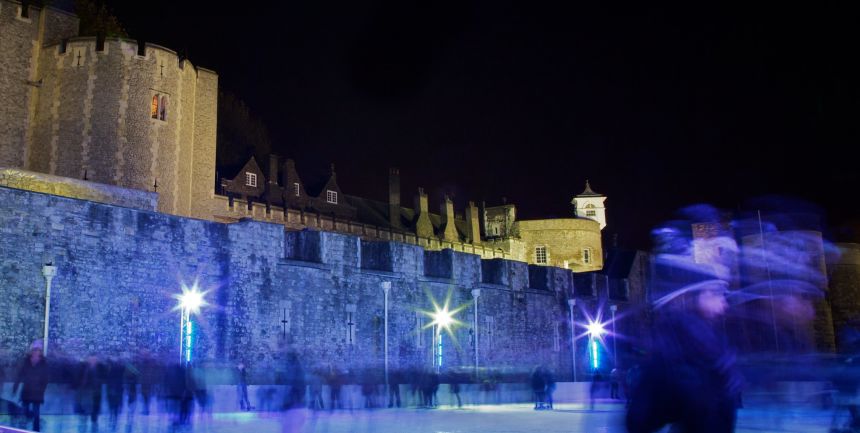 24/7 Exhibition in Embankment
The beginning of November saw the opening of 24/7: A Wake Up Call For Our Non-Stop World. This is an exhibition that takes visitors on a multi-sensory journey from the cold light of the moon to the fading warmth of sunset through five themed zones and contains over 50 multi-disciplinary works that will provoke and entertain. With every moment seemingly an opportunity to connect and work, unrelenting pressure to produce and consume, sleep itself monitored and commodified, how we cope is one of the most urgent contemporary issues affecting us all. Only a short journey from our Westminster office, if you are interested in looking at properties to rent or properties to buy in the area, feel free to drop in and say hello to our team who would be happy to help.
Lucian Freud: The Self Portraits Exhibition in Piccadilly
In a world first, the Royal Academy will be uniting Lucian Freud's self-portraits in one extraordinary exhibition. One of the most celebrated portraitists of our time, Lucian Freud is also one of very few 20th century artists who portrayed themselves with such consistency. See more than 50 paintings, prints and drawings in which this modern master of British art turns his unflinching eye firmly on himself. Spanning nearly seven decades, his self-portairs give a fascinating insight into both his psyche and his development as a painted and trace the fascinating evolution from the linear graphic works of his early careers to the fleshier, painterly style he became synonymous with.
I Will Still Be Whole Play in London Bridge
The latest offering from Bunker Theatre in London Bridge is I Will Still Be Whole. In 1996, a young mother with a bad in her hand walks out of a small house ins Shepherd's Bush. She does not look back. In 2019, a daughter lies in a bath until her skin blooms. She looks up to stare at a crack in the ceiling. After 22 years, EJ prepares to meet the mother who left her. Joy prepares to meet the child she doesn't know. They run, they bathe, they inhale, they wait. This play is a lyrical interlinking of monologues devoted to race, belonging, and what we inherit from out parents. Not too far from our London Bridge office, drop in and say hello to our team if you're interested in looking at properties to rent or properties to buy in the area.

Tower of London Ice Rink in Tower Hill
The infamous ice skating rink returns this weekend for eight magical weeks at the Tower of London. This particular ice rink offers a unique and remarkable setting where you can glide around its vast space and take in the ambience of the fortress beside the Thames. It also gets an extra helping of spectacular in the evenings when the lights, set against the fortress wall, add to the drama of the jaw dropping views. There is also a heated spectator area, perfect for relaxing and soaking up the festive atmosphere. What better way to create lasting memories with the whole family.

My Brilliant Friend on Southbank
Based on the celebrated novels by Elena Ferrante – published in over 50 countries – My Brilliant Friend is an epic story of love, violence, ambition and self-destruction. When the most important person in her life goes missing without a trace, Lenu Greco, now a celebrated author, begins to recall a relationship of more than 60 years. As life repeatedly tried to pull them in separate directions, they remain inextricably bound to one another. This play of two parts is on stage at the National Theatre until the end of February. Only a short bus ride from our Kennington office, drop in if you're keen to find out more about properties to rent or properties to buy in the area.
Beautiful & Useful: Craft Fair in Lambeth
Beautiful & Useful is back at the Garden Museum in Lambeth and they will be packing in even more of their favourite designers, artists and makers than ever. They've got hand-painted wooden bowls, beautiful ceramic vases calling out for a few flowrs, the swishest garden trugs you've ever seen, hand-woven willow baskests, stationary, lino-print home furnishings and more Christmas gift ideas than you can shake a stick at. Skip the high street and support small, independent businesses this Christmas. You'll be able to find gifts that are made with care, and shop direct from the makers themselves.
If you're interested in finding out more about future events in Westminster, London, Kennington and the surrounding areas, feel free to drop by any of our offices – we'll be glad to provide you with a list. We can arrange viewings of properties for sale and properties for rent within walking distance of some of these popular venues.

Photo Credit: Glen Brunette