What's On This Weekend: Tutankhamun, Taylor Wessing Photographic Portrait Prize 2019 & EFG London Jazz Festiva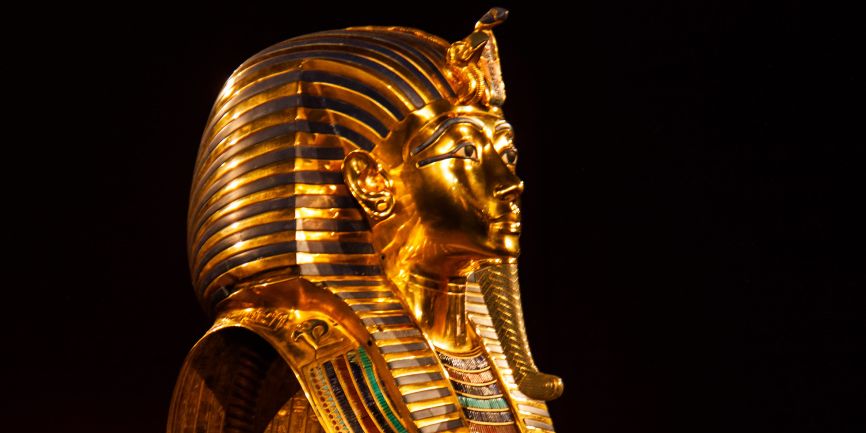 Tutankhamun Exhibition in Sloane Square
The legend of Tutankhamun has captured imaginations globally since his tomb was unearthed by British explorer Howard Carter and financier Lord Carnarvon in 1922. Produced by the Egyptian Ministry of Antiquities and IMG, and presented in London by Viking Cruises TUTANKHAMUN: Treasures of the Golden Pharaoh will unveil more than 150 original objects from the tomb, 60 of which are travelling out of Egypt for the first and final time before they return for permanent display within the Grand Egyptian Museum which is currently under construction. Head to the Saatchi Gallery to discover the most famous of Pharaohs, and the young sovereign's personal belongings as you follow his passage into everlasting life. Only a short journey from our Westminster office, if you are interested in looking at properties to rent or properties to buy in the area, feel free to drop in and say hello to our team who would be happy to help.
Taylor Wessing Photographic Portrait Prize 2019 in Trafalgar Square
The Taylor Wessing Photographic Portrait Prize 2019 is the leading international competition, open to all, which celebrates and promotes the very best in contemporary portrait photography from around the world. Showcasing talented young photographers, gifted amateurs and established professionals, the competition, showcases a diverse range of images and tells the often fascinating stories behind the creation of the works. The selected images, many of which will be on display for the first time at the National Portrait Gallery, explore both traditional and contemporary approaches to the photographic portrait.
Before I Was A Bear Play in London Bridge
Cally's got a Wednesday night off her job at the pub, so she's at another pub, her local, waiting for her best friend. And it's there that she spots him – someone immediately, embarrassingly, recognisable. And it's there that it starts. The latest offering from the Bunker Theatre, Before I Was A Bear is a frank and comic play about growing up, making mistakes and experiencing the shame women are taught about their bodies and desires. It's about friendship, how we get punished when we mess up and hot TV detectives. Not too far from our London Bridge office, drop in and say hello to our team if you're interested in looking at properties to rent or properties to buy in the area.
EFG London Jazz Festival on Southbank
Over the years, the EFG London Jazz Festival has made a steady transition from North London to London-wide, and has become today's multi-faceted 10 day event. It has grown to be not only London's largest city-wide music festival, but one of the major international jazz events. This weekend you can expect to find multiple events in the EFG calendar taking place at the Southbank Centre including JazzWorks workshops as well as lots of performances from various artists in the programme. Only a short bus ride from our Kennington office, drop in if you're keen to find out more about properties to rent or properties to buy in the area.
The Kissing Rebellion Play in Oval
Exploring the impact of global crises and personal heartbreaks, Kissing Rebellion is a new dance theatre performance at Oval House Theatre inspired by the social media message that followed the Paris attacks in 2015: "Il va falloir beaucoup, beaucoup, beaucoup d'amour"- "It's going to take a lot, a lot, a lot of love." Hosting dinners over the last three years in their home cities of London, Paris, Chicago and Los Angeles, co-creators Carolyn Defrin and Abigail Boucher audio-recorded their guests' humorous, passionate and sorrowful stories that began with a kiss. With connections to family, friends, lovers, identities, places and histories, these original recordings are woven together with live performance, inviting audiences to investigate the capacity to heal and care in the wake of what has been shattered.
If you're interested in finding out more about future events in Westminster, London, Kennington and the surrounding areas, feel free to drop by any of our offices – we'll be glad to provide you with a list. We can arrange viewings of properties for sale and properties for rent within walking distance of some of these popular venues.

Photo Credit: Hans Splinter