What's On This Weekend: Nam June Paik, TS Eliot Prize Readings & Oval Farmers' Market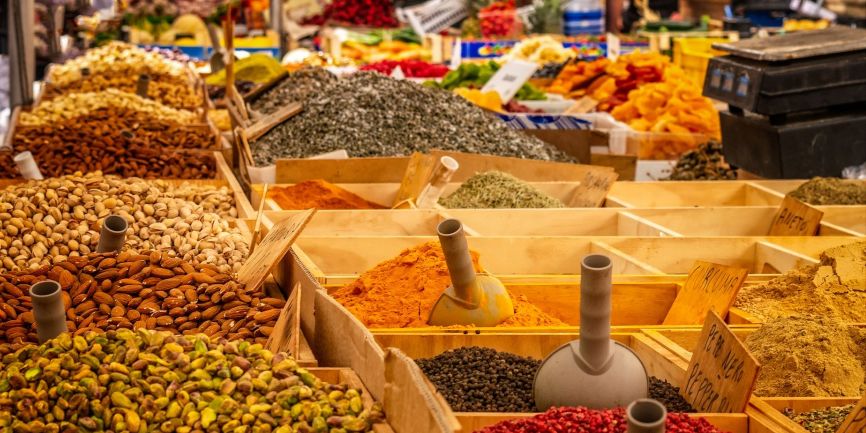 The Vile Cabaret in Victoria
The Vile Cabaret at The Other Palace Theatre delves into the dark and grimy musical world of the composer Kurt Weill. Born in Germany in 1900, he learned classical composition from some of the greats of German opera but was equally home playing the organ at synagogue and playing piano a the bierkeller. This cabaret traces his musical journey from Berlin to Paris, where he fled during WWII. With words by the likes of Bertolt Brecht and Georg Kaiser, the songs are funny, satirical and dark and make firm comments on the political and social climate of their time. Only a short journey from our Westminster office, if you are interested in looking at properties to rent or properties to buy in the area, feel free to drop in and say hello to our team who would be happy to help.
Nam June Paik Exhibition on Bankside
Nam June Paik was the visionary artists who embraced mass media and new technology. His experimental, innovative, yet playful work has had a profound influence on today's art and culture. This major exhibition at Tate Modern is a mesmerizing riot of signs and sounds, bringing together over 200 works from throughout his five-decade career. Expect robots made from old TV screens, to his innovative video works and all-encompassing room-sized installations such as the dazzling Sistine Chapel 1993. He pioneered the use of TV and video in art and coined the phrase 'electronic superhighway' to predict the future of communication in the internet age. This exhibition is open to the public until 9th February. Not too far from our London Bridge office, drop in and say hello to our team if you're interested in looking at properties to rent or properties to buy in the area.
The Boy Friend Musical in Southwark
Sally Wilson's all-singing all-dancing love letter to 1920s musical comedies returns for the first major London revival in over 10 years at the Menier Chocolate Factory. Set in Madame Dubonnet's finishing school in the south of France, these perfect young ladies burst into song at the least provocation, and forbidden boy friends are forever popping through the French windows to sing and dance with them. Since its premiere in 1953, this light-hearted soufflé of a show has delighter audiences worldwide and has become one of the most well-loved British musicals of all time. For anyone with the January blues, this jolly show will be a great way to pick them up this weekend.
TS Eliot Prize Readings on Southbank
This weekend, hear the poets shortlisted for the TS Eliot Prize reading from their own work, on the eve of the award ceremony and announcement of the winner at the Royal Festival Hall. The first major highlight of the literary calendar, the Prize is awarded annually to the author of the best new poetry collection published in the UK or Ireland and is judged by a panel of established poets who this year comprise John Burnside, Sarah Howe and Nick Makoha. Described by Former poet Laureate Sir Andrew Motion as the Prize most poets want to win, this year's shortlist are: Anthony Anaxagorou, Fiona Benson, Jaybernard, Paul Farley, Ilya Kaminsky, Sharon Olds, Vidvan Ravinthiran, Deryn Rees-Jones, Roger Robinson and Karen Solie. Only a short bus ride from our Kennington office, drop in if you're keen to find out more about properties to rent or properties to buy in the area.
Farmers' Market in Oval
The Saturday Oval Farmers' Market at St Mark's Church was set up in partnership between the church, Lambeth Council and the Oval Partnership. It has previously been referred to as an oasis within a dense urban setting and is a great way to spend a Saturday with the family or a great stop for local dog walkers. Set inside the Church garden, people can buy everything from fresh fruit and vegetables, to organic meat, honey, pies, juices and much more. It has a great social feel and people like meeting their to enjoy a coffee or taste delicious food from all over the world including hot Thai dishes and delicacies from Guadeloupe such as the famous Bokit. This is a great way to support local businesses as well, with stallholders selling all kinds of things such as arts, crafts and jewellery. Open from 10am to 3pm, swing by and take in the atmosphere.

If you're interested in finding out more about future events in Westminster, London, Kennington and the surrounding areas, feel free to drop by any of our offices – we'll be glad to provide you with a list. We can arrange viewings of properties for sale and properties for rent within walking distance of some of these popular venues.