What's On This Weekend: Chinese New Year, Picasso and Paper & Big Band Broadway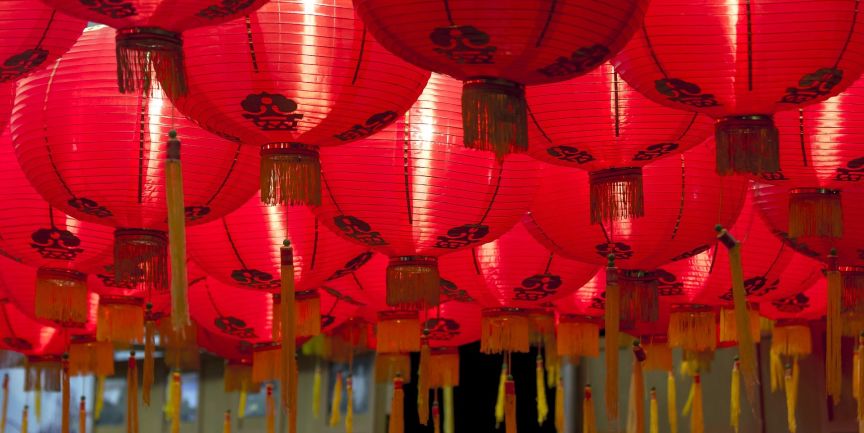 Chinese New Year 2020
This Saturday, London will be celebrating Chinese New Year and the Year of the Rat. With many special events happening all over town, it will be hard to miss the street performances and food stalls in Chinatown and the vibrant parades and fun activities in Trafalgar Square. Numerous restaurants will be hosting special Chinese New Year Menus and Duke of York Square's weekend market will be dedicated to Chinese New Year this Saturday. All these events are only a short journey from our Westminster office, so if you are interested in looking at properties to rent or properties to buy in the area, feel free to drop in and say hello to our team who would be happy to help.
Picasso and Paper Exhibition in Southbank
This weekend sees the opening of the latest Picasso exhibition held by the Royal Academy of Arts. Focussing on his unique use of paper, the exhibition explores how he tore it, burnt it, and made it three-dimensional. From studies for 'Guernica' to a 4.8 metre-wide collage, this exhibition brings together more than 300 works on paper spanning the artist's 80-year career. Paper was both a tool to explore his ideas and a material with limitless possibilities, which saw him Picasso experimenting with everything from newsprint and napkins to decorative wallpaper. Here you will see his creative process first-hand in remarkable documentary footage of him working, studies for 'Guernica', and sketchbooks where the seeds of the revolutionary masterpieces first took shape.
Anselm Kiefer Exhibtion in Bermondsey
It's your last opportunity this weekend to catch the Anselm Kiefer exhibition at White Cube on Bermondsey Street. Presenting his latest work, the exhibition brings together many of the interests that have characterized Kiefer's work for decades, including mythology, astronomy and history. Located across the entire gallery space, it features a large-scale installation and paintings that draw on the scientific concept known as string theory. String theory is a mathematical model that attempts to articulate the known fundamental interactions of the universe and forms of matter. Not too far from our London Bridge office, drop in and say hello to our team if you're interested in looking at properties to rent or properties to buy in the area.
The Bee In Me Play in London Bridge
This weekend take the kids to see The Bee In Me at The Unicorn Theatre. Written by one of Germany's most exciting contemporary playwrights and directed by Rachel Bagshaw, this play is full of joy, warmth and sorrow. This dreamlike and kaleidoscopic play celebrates a child discovering their inner resources – resilience, determination and ingenuity – and perfectly expresses the power of the imagination to set us free. The play frames a day in the life of a 10 year old from their perspective as they imagine themselves as a bee completing levels in a computer game. Three actors perform as the storyteller to take us on the child's journey in this vivid, dynamic, moving and electric play that touches on the challenges of urban life for a neglected child
Big Band Broadway on Southbank
This weekend sees music of Broadway at its very best as the Royal Festival Hall hosts a legendary concert with music-man Larry Blank. He will be joined by the London Concert Orchestra, sensational vocalists Rachel Tucker and Matt Ford, and special guests Martin and Shirlie Kemp. These accomplished performers guide you through a spectacular evening of music from the searing rhythms of Sweet Charity and Cabaret to the blistering brass of West Side Story. You can also expect to find in the programme tunes from Funny Girl, Guys and Dolls and much more. Only a short bus ride from our Kennington office, drop in if you're keen to find out more about properties to rent or properties to buy in the area.
The Ocean At The End Of The Lane Play on Southbank
If you're lucky enough to nab some last minute tickets, then make sure you take the family to see The Ocean At The End Of The Lane that is only showing this weekend at the National Theatre. Adapted by Joel Horwood and directed by Katy Rudd, this adventure will excite, unsettle and thrill those brave enough to face its hidden depths. It tells the story of a man who is taken back in time to his 12th birthday and is plunged into a magical world where him and his friend's survival depends on their ability to reckon with dark, ancient forces that threaten to destroy everything around them.
If you're interested in finding out more about future events in Westminster, London, Kennington and the surrounding areas, feel free to drop by any of our offices – we'll be glad to provide you with a list. We can arrange viewings of properties for sale and properties for rent within walking distance of some of these popular venues.