What's On This Weekend: Vault Festival, Mushrooms & The Visit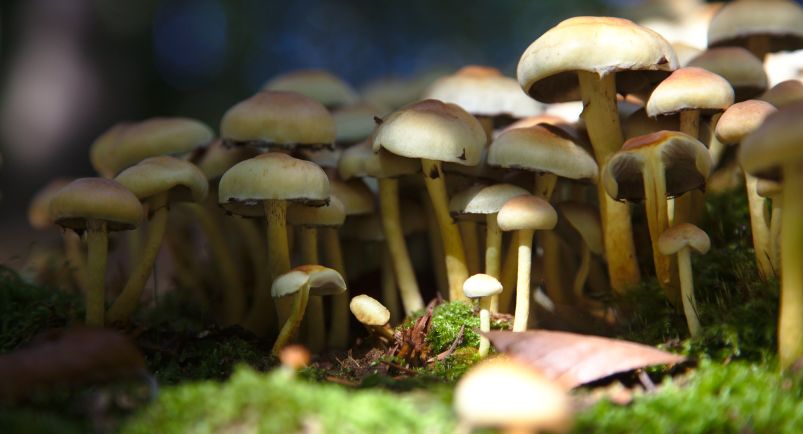 Vault Festival in Waterloo
The Vault Festival is London's biggest, boldest and wildest arts festival that returns every year at this time. Taking place from Tuesday 28th to Sunday 22nd March, 100's of events in venues throughout Waterloo will be taking place for you to enjoy. Over the next eight weeks, you can expect to see theatre, comedy, cabaret, immersive experiences, family shows, late night parties, pop-up events and much more. Check out their line up on their website to take part in the creativity, innovation and fun! Only a short journey from our Westminster office, if you are interested in looking at properties to rent or properties to buy in the area, feel free to drop in and say hello to our team who would be happy to help.
Mushrooms: The Art, Design And Future of Fungi Exhibition in Temple
The latest exhibition to be held at Somerset House is all about Mushrooms! Celebrating the remarkable fungi, and all the progressive, poetic and psychedelic wonder it evokes, the exhibition brings together the work of over 40 leading artists, designers and musicians. It will take a deep look at fungi's colourful cultural legacy, as well as the promise it offers to reimagine our relationship with the planet. Highlights include seminal American artists Cy Twombly's collage portfolio paralleling natural world and human history, watercolours from renowned artist Beatrix Potter, composer John Cage's limited edition Mushroom Book of recipes, observations and illustrations, and inspiring works from emerging contemporary artists. This unusual exhibition ends 26th April.
Uniqlo Lates at Tate on Bankside
Head to Tate Modern this Friday evening for a night of art, film, drop-in workshops and pop-up talks as they all explore the work of Dora Maar, the current featured exhibition taking place at the Gallery. There's plenty to get stuck in with, including a poetry reading from Shirley May's 'She Wrote Her Own Eulogy', Surrealist Snapshot sketching with Originary Arts, Dora Maar photo missions as well as various art talks taking place throughout the evening. As usual there will be plenty of music to enjoy on the night too, so head down there with friends, have a drink and enjoy what the Tate has to offer. Not too far from our London Bridge office, drop in and say hello to our team if you're interested in looking at properties to rent or properties to buy in the area.
Endgame Play in Waterloo
Director Richard Jones, brings together Alan Cumming from The Good Wife, Daniel Radcliffe from Harry Potter, Jane Horrocks from Absolutely Fabulous and Karl Johnson from King Lear for Samuel Beckett's macabre comedy Endgame, in which hope and cruelty are the last things to die. In a bare room, Hamm, old and blind, is locked in a stalemate with his servant Clov. Interrupted only by the nostalgic musings of Hamm's ancient, dustbin-dwelling parnets, this bleakly funny double act clinding stubbornly to their routine of casual savagery and mutual dependence. Only a short bus ride from our Kennington office, drop in if you're keen to find out more about properties to rent or properties to buy in the area.
The Visit Play on South Bank
Lesley Manville of Phantom Thread and Hugo Weaving of The Matrix come together for Freidrich Dürrenmatt's visionary revenge play, The Visit which is directed by Jeremy Herrin. Former Lovers, they are transported into mid-20th Century America by Tony Kushner of Angels in America. In New York, the post-war recession has bitten and Claire Zachanassian, improbably beautiful and impenetrably terrifying returns to her hometown as the world's richest woman. The locals hope her arrival signals a change in their fortunes, but they soon realise that prosperity will only come at a terrible price. With an excellent cast, make sure you get tickets to see this latest place taking place at the National Theatre.
If you're interested in finding out more about future events in Westminster, London, Kennington and the surrounding areas, feel free to drop by any of our offices – we'll be glad to provide you with a list. We can arrange viewings of properties for sale and properties for rent within walking distance of some of these popular venues.

Photo Credit: DarmstadtKoeln