What's On This Weekend: Incredible Edible Lambeth, Classical Vauxhall & Stories of Cats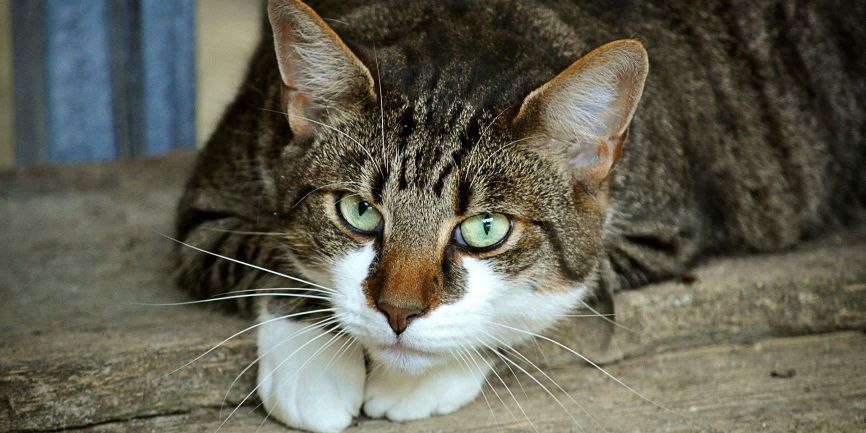 Young Bomberg & the Old Masters Exhibition in Trafalgar Square
Marking just over a century since David Bomberg's first solo show at the onset of war in 1914, in another first, this exhibition taking place at the National Gallery displays some of his earliest paintings alongside the works that inspired him. From Botticelli to Michelangelo, the exhibition reveals how Bomberg's rebellious, youthful works drew inspiration from the paintings he most admired in the Gallery. Far from inhibiting him, these Old Master paintings helped him leap forward and contribute to language of early 20th-century modernist art at its most audacious. Only a short journey from our Westminster office, if you are interested in looking at properties to rent or properties to buy in the area, feel free to drop in and say hello to our team who would be happy to help.
Mary Poppins The Musical in Soho
In what feels like an incredibly long time coming, Disney and Cameron Mackintosh's multi award-winning musical Mary Poppins is now playing at the Prince Edward Theatre. The magical story of the world's favourite Nanny has been triumphantly and spectacularly brought to the stage with dazzling choreography, incredible effects and unforgettable songs. Starring Zizi Strallen, returning to play the title role following great acclaim on the recent sell-out international tour, Charlie Stemp as Bert, Joseph Milson as Mr Banks, Amy Griffiths as Mrs Banks and the legendary Petula Clark as The Bird Woman, this certainly isn't a show to miss. Expect to hear all the classic songs including Jolly Holiday, Step In Time, Supercalifragilisticexpialidocious and Feed the Birds as well as new songs and additional music and lyrics including Practically Perfect.
Stories Of Cats in Southwark
Home to Doorkins Magnificnet, Southwark Cathedral are delighted to be hosting this day all about cats. Purr-fect for all cat lovers, this day will include five different presenations. From famous domesticated felines to the mighty Lion to what our feline friends are saying we are sure that there will be something for everyone. Kimberlie Hamilton talks Rebel Cats! Brave Tales of Feisty Felines, Dr Kathleen Walker-Meikle discusses Histroical Ecclesiastical Cats, whilst Sara Evans talks about the depletion of the Lion population around the world. Not only will there be various talks from others, but the Catcuddles Sanctuary and Internationl Cat Care will be there to show you about the work they're doing for the cat community! Not too far from our London Bridge office, drop in and say hello to our team if you're interested in looking at properties to rent or properties to buy in the area.
Incredible Edible Lambeth
Incredible Edible of Lambeth will be hosting their annual Seed Swap in partnership with the Garden Museum this Saturday. Incredible Edible Lambeth help food activists in Lambeth connect and grow by galvanising people and communities through growing and celebrating food. They want to encourage people to look at their local patch and see how they can transform it into a food growing space. The Seed Swap is a great social event where you can share stories, wrap little seeds of hope in paper and envelopes, plan your vegetable gardens for the year ahead, and go away feeling inspired and energized. This year they will also be joined by the London Freedom Seed Bank who will be giving a presentation at 2pm on why seed saving is so important.
Classical Vauxhall
Classical Vauxhall is three nights of live performance that will make you think differently about classical music. A little more personal and with a little less ceremony, this is your chance to hear world-class musicians perform at a low cost. You can enjoy the drama and emotion of classical music up close in three of Vauxhall's quirkiest venues, and this weekend Brunswick House will be playing host to Sean Shibe. Described as 'one of the foremost guitarists' of his generation, Sean has performed to packed out audiences at Wigmore Hall and Bridgewater Hall and played for the BBC Symphony and Scottish Chamber Orchestras. He will play a variety of solo guitar pieces, but is not your typical classical performer – come and see why! Only a short bus ride from our Kennington office, drop in if you're keen to find out more about properties to rent or properties to buy in the area.
Big Bones Circus in Waterloo
Inspired by the true story of the Irish Giant, Big Bones is a brand new family show created by the team behind One Duck Down, winner of Family Show of The Year. Little Nora thinks she is all alone in the world and is thrilled to find out she is the long lost granddaughter of Big Bones, the founder of the Big Bones Top Circus who are in town that week. But this circus is in deep trouble, under the spell of a dreadful curse that has blighted them for 100 years. They haven't had a single audience member since Big Bone's humungous skeleton was snatched and put on display in a museum against his dying wishes. Can Nora break the curse, save the circus and keep her new family together? Big Bones features puppetry, original songs, an all female cast, a psychic octopus and a daring museum heist for the ages.
If you're interested in finding out more about future events in Westminster, London, Kennington and the surrounding areas, feel free to drop by any of our offices – we'll be glad to provide you with a list. We can arrange viewings of properties for sale and properties for rent within walking distance of some of these popular venues.