What's On This Weekend: Uncle Vanya, Steve McQueen & Imagine Children's Festival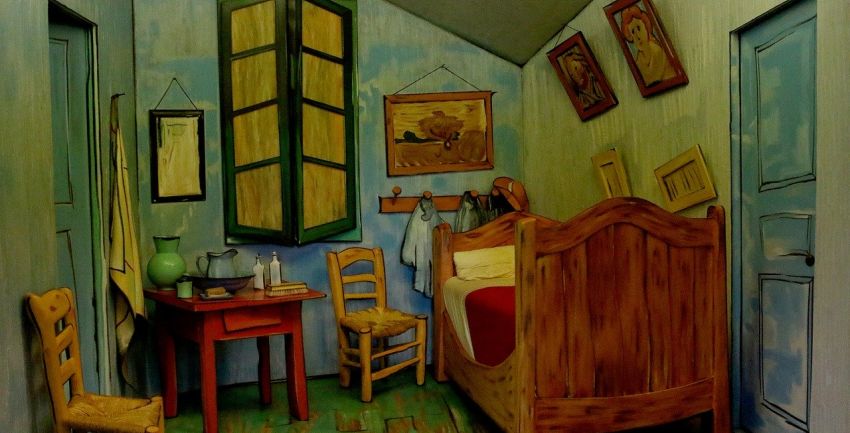 Uncle Vanya Play in Piccadilly
Ian Rickson directs Conor McPherson's new adaptation of Chekhov's Uncle Vanya at the Harold Pinter Theatre. This masterpiece is a portrayal of life at the turn of the 20th Century, full of tumultuous frustration, dark humour and hidden passions. In the heat of summer, Sonya, played by Aimee Lou Wood and her Uncle Vanya, played by Toby Jones, while away their days on a crumbling estate deep in the countryside, visited occasionally by only the local doctor Astrov. However, when Sonya's father returns with his new wife, announcing his intention to sell the house, the polite facades crumble and long repressed feelings start to emerge with devastating consequences. Only a short journey from our Westminster office, if you are interested in looking at properties to rent or properties to buy in the area, feel free to drop in and say hello to our team who would be happy to help.
One Night One Country: Japan in Kennington
Take a trip to Japan with cinema, sound and flavours at the Cinema Museum. This weekend the South Social Film Festival will be focussing on Japan, thanks to the Greatin Britina Sasakawa Foundation. The evening will start at 6pm with food and drinks. You will be treated by a real Japanese chef, Keiko Urukawa, who will concoct a delicious menu, followed by a Sushi making workshop! The introduction to the festival will commence at 7pm followed by a dance performance workshop and screening of 2 films by directors Genta Matsugami and Georgie Yukiko Donovan where you can discover the world of Japanese indie film.
A Number Play in London Bridge
A Number is the latest moving and thought-provoking play to hit the stage at the Bridge Theatre. In Caryl Churchill's thrilling drama, which won the 2002 Evening Standard Award for Best Play, Roger Allam plays Salter, the father and Colin Morgan plays all his sons. How might a son feel to discover that he is only one of a number of identical copies? What happens when a father is confronted by the results of an outrageous genetic experiment. What would you do? Not too far from our London Bridge office, drop in and say hello to our team if you're interested in looking at properties to rent or properties to buy in the area.
Steve McQueen Exhibition on Bankside
Coinciding with his current exhibition at Tate Britain, Tate Modern presents the first major exhibition of Steve McQueen's artwork in the UK for 20 years. London is McQueen's home town and a place that continues to inspire him. In his first major exhibition since he won the Turner prize in 1999, it features major works spanning film, photography and sculpture. Spanning two decades of his career, the exhibition will reveal how McQueen's pioneering approaches to filmmaking have expanded the ways in which artists work with the medium, creating poignant portraits of time and place. Over the last 25 years, he has created some of the most innovative works of moving image designed for gallery spaces. He has also directed four critically acclaimed feature films, including the Academy Award-winning 12 Years a Slave.
Meet Vincent van Gogh Experience in Waterloo
Come closer than ever before to Van Gogh's artwork, life and legacy through this award-winning, immersive exhibition in Waterloo. This interactive once-in-a-lifetime experience, created by the Van Gogh Museum in Amsterdam, uses cutting edge audio-visual techniques to take visitors on an unforgettable journey in Van Gogh's footsteps. See how the artist expressed his many emotions through heavy brush strokes and dramatic colours, step into life-size reproductions of Van Gogh's paintings, come face to face with the Yellow House and learn about the science behind Vincent's beautiful and intense paintings. Only a short bus ride from our Kennington office, drop in if you're keen to find out more about properties to rent or properties to buy in the area.

Imagine Children's Festival on South Bank
The Imagine Children's Festival is back for the 19th year, starting this weekend at Southbank Centre. Just in time for the beginning of half term, this is the largest festival of its kind in the UK and is dedicated to families experiencing and enjoying all kinds of art and culture together. This year's programme is filled with amazing events and 12 days of jam-packed fun, including best international performance, music, literature, comedy, parties, participation and free fun for children aged 0 – 11 and their grown-up. Feed and interact with dinosaurs, celebrate the Harry Potter books and go on adventures with Pippi Longstocking. This year expect guest features from Michael Rosen, Dermot O'Leary, Cressida Cowell and Konnie Huq.
If you're interested in finding out more about future events in Westminster, London, Kennington and the surrounding areas, feel free to drop by any of our offices – we'll be glad to provide you with a list. We can arrange viewings of properties for sale and properties for rent within walking distance of some of these popular venues.