What's On This Weekend: My Brilliant Friend, A Cabinet of Curiosities & Out Of The Blue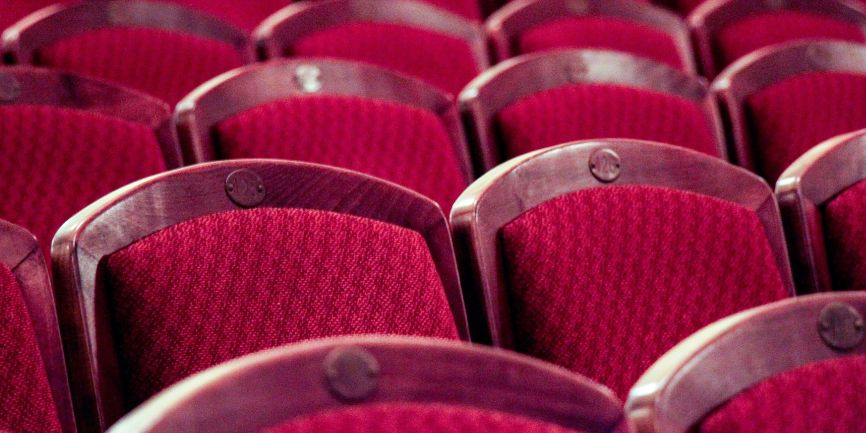 Pretty Woman in Piccadilly
One of Hollywood's most beloved stories of all time is now coming to the West End! Pretty Woman: The Musical features direction and choreography by two-time Tony Award winner Jerry Mitchell, an original score by Grammy winner Bryan Adams and Jim Vallance and a book by the movie's legendary director Garry Marshall and screenwriter J.F. Lawton. Experience the moments you love from the movie – and get to know these iconic characters in a whole new way in this musical version that is guaranteed to lift your spirits and light up your heart. Only a short journey from our Westminster office, if you are interested in looking at properties to rent or properties to buy in the area, feel free to drop in and say hello to our team who would be happy to help.
A Cabinet of Curiosities in Lambeth
The Garden Museum are inviting families over half term to help them fill a temporary cabinet of curiosities with their own creations. Be inspired by the story of the Tradescants, 17th Century gardeners and plant collectors who collected objects of curiosity for display in their 'Ark', an early museum which was in their house in Lambeth. Their imposing tomb is in the Museum's garden and features a crocodile, shells and a snail. Using recyclable materials make an object that you think will be curious in 100 years or more: a talking phone, a dinosaur skeleton, a fantasy creature or just your favourite household utensil.
Out Of The Blue Exhibition in London Bridge
The latest exhibition to come to the Fashion & Textile Museum on Bermondsey Street is Out of the Blue. Celebrating the work of influential design company Designers Guild, this exhibition unravels Tricia Guild's unique and creative approach, focusing in on her inspiration, her intuitive design methodology and the techniques, processes and materials used. Frustrated with the lack of truly contemporary fabrics and wallpapers for interiors, she showed people how to put the different elements of a room together; how colour, pattern, texture and form can combine to create a harmonious space. With unique access to their archive, with never before displayed original designs and art work, Out of the Blue will showcase the story of Designers Guild, in settings that capture the changing tastes in interiors over the past five decades. Not too far from our London Bridge office, drop in and say hello to our team if you're interested in looking at properties to rent or properties to buy in the area.
Stories of Victorian Entertainment in Southwark
Southwark Cathedral is hosting a day of talks about Victorian entertainment and the various aspects of how the Victorians amused themselves. From newly created Palaces of Pleasure to the astonishing spectacle of freak shows and birth of celebrity. You will also discover the elegant 'nonsenses' of Edward Lear and the birth of English Operetta. Expects talks from Lee Jackson discussing how the Victorians invented Mass Entertainment, Dr John Woolf on 'Lifting the Curtain on the Freak Show, Circus and Victorian Age', Ian Gledhill on The Birth Of English Operetta and Jenny Uglow on Edward Lear.
My Brilliant Friend Play on Southbank
Based on the celebrated novels by Elena Ferrante – My Brilliant Friend is an epic story of live, violence, ambition and self-destruction. When the most important person in her life goes missing without a trace, Lenu Greco, now a celebrated author, begins to recall a relationship of more than 60 years. This stage adaptation condenses Ferrante's four Neapolitan Novels into one play presented in two parts following a sold out run at the Rose Theatre in Kingston. Only a short bus ride from our Kennington office, drop in if you're keen to find out more about properties to rent or properties to buy in the area.
CROOKS 1926 in Elephant & Castle
Plunge deep into the cockney criminal underworld of Elephant and Castle as you are immersed in one family's brutal battle for supremacy. Nothing is certain, violence is rampant and bargains are made to be broken. This is COLAB Theatre's most ambitious immersive production yet, where you have complete autonomy to shape the experience. Fix a horse race, intimidate a bent copper and plan the gran territorial takeover of London. Become the Blinder as you rub shoulders with the likes of Alfie White and The Cortesi Brothers in the gritty world of the 1920's.
If you're interested in finding out more about future events in Westminster, London, Kennington and the surrounding areas, feel free to drop by any of our offices – we'll be glad to provide you with a list. We can arrange viewings of properties for sale and properties for rent within walking distance of some of these popular venues.