What's On This Weekend: A Westminster Story, Be More Chill & Sanctuary: Artist Gardeners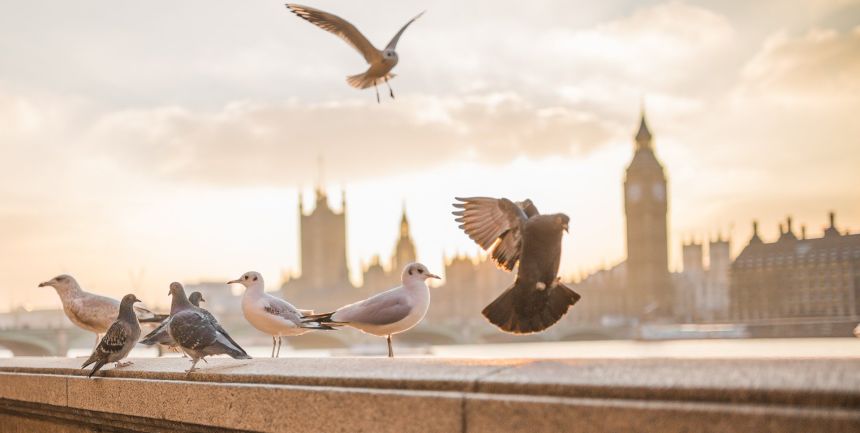 A Westminster Story Play in Waterloo
Waterloo East Theatre was opened by producer and actor Gerald Amin who discovered the unused railway arch in 2009. Since opening it has championed new writing and offers a platform for new and undiscovered talent both on and off the stage and gives audiences the chance to discover shows they may have never had the chance to see before. In A Westminster Story, a free spirited Scottish musician arrives in London, keen to reconnect with her brother. He's wary of his sister's return and anxious to keep his addictions hidden. One night, the musician meets a politician on the Albert Embankment and find an unexpected friendship. As their connection deepens, love and politics become entangled. Only a short journey from our Westminster office, if you are interested in looking at properties to rent or properties to buy in the area, feel free to drop in and say hello to our team who would be happy to help.
Be More Chill Musical in Victoria
With a score full of addictive earworms and a universal, sci-fi tinged story about the competing voices in all of our heads, the latest show at The Other Palace Theatre is a 'fantastically funny' musical, full of feel-good vibes featuring an incredible young British talent. The outline of the story is fairly simple; it's just your atypical love story between a guy who wants to fit in and a girl who wants to be noticed. The supercomputer inside the the guy's head keeps on telling him what to do and secretly wants to take over the world...naturally. So far the reaction to this musical has been great, with tickets selling super quickly and an additional 6 weeks being added to the calendar, so make sure you bag yourself tickets soon or risk being disappointed.
Genders: Shaping and breaking the binary Exhibition in London Bridge
The Science Gallery is a space where science and art collide, showcasing collaborations between King's researchers, artists and young adults to address contemporary subjects in a thought-provoking way. The GENDERS exhibition presents a range of playful and personal perspectives on genders and its relationship with science, as well as factors like class culture, rage, age and sexuality. The exhibition invites visitors into an inclusive space to think about the shifting experience of genders through the lens of art and science. Bringing together artists, biologists, social scientists, neuroscientists, activists and young people, GENDERS features artworks, collaborative projects and research from many faculties at King's College London. Not too far from our London Bridge office, drop in and say hello to our team if you're interested in looking at properties to rent or properties to buy in the area.

Sanctuary: Artist Gardeners Exhibition in Lambeth
The golden age of garden panting is being celebrated in a new selling exhibition Sanctuary: Artist-Gardeners 1919-1939 showing over 20 artists at the Garden Museum. Between the two world wars there were an exceptional number of artists who gardened, taking their activities as plantsmen and plantswomen as seriously as they took their art. Charlies Mahoney shared his unbridled enthusiasm for plants with Edward Bawden, Geoffery Rhoades, John Nash and Evelyn Dunbar who swapped cuttings with each other by post. Dunbar, along with Mahoney and Nash, even produced books on the subject, while Harry Bush's oeuvre evolved around painting and repainting his garden in the south west London suburbs. Only a short bus ride from our Kennington office, drop in if you're keen to find out more about properties to rent or properties to buy in the area.
Nevin Aladag: Fanfare Exhibition on Southbank
The HENI Project Space at Southbank Centre presents a free exhibition of playful, musical works by Nevin Aladag. Born in 1972 in Van, Turkey, Aladag now lives and works in Berlin, Germany. Her artwork has been included in numerous solo and group exhibitions at institutions around the world. Her first solo show in the UK brings together a group of recent artworks that explore sound, rhythm and music including her video work Traces (2015), a musical portrait of the urban landscape of Stuttgart, Germany, in which musical instruments are 'played' by elements of the city. Session (2013) is a video featuring drums, bells, and other percussive instruments from Pakistan, India and Iraq; and the sculptural work Tusch [Fanfare] (2015 featues a pair of musical scores writ large on the gallery wall.
If you're interested in finding out more about future events in Westminster, London, Kennington and the surrounding areas, feel free to drop by any of our offices – we'll be glad to provide you with a list. We can arrange viewings of properties for sale and properties for rent within walking distance of some of these popular venues.
Photo Credit: Pixabay