What's On This Weekend: International Women's Day Walks, American Culture in the 1950's & Pop Up Painting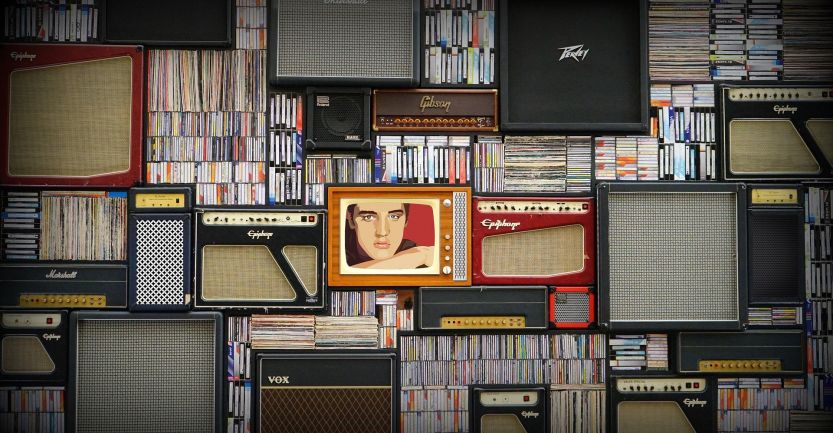 British Baroque: Power & Illusion Exhibition in Millbank
Uncover the art of an age of transformation in the latest exhibition taking place at Tate Britain. This is the first time that Tate has staged a show devoted to the later 17th Century and the first to explore baroque art in Britain. It will be a chance to encounter a rich, sophisticated but overlooked era of art history, with many of the works on display for the first time as they have been borrowed from the stately homes they have hung in since they were made. The exhibition will include the work of the leading painters of the day, including Peter Lehy, Godfrey Kneller and James Thornhill. Only a short journey from our Westminster office, if you are interested in looking at properties to rent or properties to buy in the area, feel free to drop in and say hello to our team who would be happy to help.
International Women's Day Walks across London
Look Up London is marking International Women's Day this year with a range of walking tours celebrating the eclectic history of London's women. From Hampstead to Whitechapel, the British Museum to the National Gallery, this weekend you will be able to join an International Women's Day Walk to learn more about the city's unsung heroines, saints and rebels. The range of walks across London come with handpicked professional guides telling the most entertaining and inspiring history of London's women. Join 'Kickass Chelsea Women' to follow a trail of bold women in Chelsea who, despite different backgrounds and interests, made their voices heard in a male world, or tag long to 'Mistresses, Saints & Sinners in St James's' to discover the inspiring and influential women who lived here including actress and royal mistress Nell Gwynn, mathematician Ada Lovelace and politicians Margaret Thatcher and Nancy Astor.
Pop-Up Painting in London Bridge
Unleash your creativity this weekend at a Pop-Up Painting class at The Horniman at Hays. With a wine glass in one hand and a paint brush in the other and absolutely no experience needed, head to London Bridge for an afternoon of fun. This weekend, the class will be themed around the Frida Kahlo portrait, meaning you've have plenty opportunity to dash and splash bold and vibrant colours for an evening as you embrace one of Mexico's greatest artists. All art supplies are included as well as guidance from a practicing artists so you need to do is get a drink from the bar and enjoy yourself! Not too far from our London Bridge office, drop in and say hello to our team if you're interested in looking at properties to rent or properties to buy in the area.

WOW: Women of the World Festival on Southbank
This year marks the 10th anniversary of WOW – Women of the World festival that takes place at Southbank Centre. To celebrate the WOW Foundation, they will be presenting the biggest and bravest festival yet, spanning over three days with a world class line-up of speakers, activists and performers. Join the festival this weekend to explore the state of gender equality across the globe and tackle the subjects that matter most to women and girls across the world today. This year's festival features Naomi Wolf, Deborah Frances-White, Scarlett Curtis, Sandi Toksvig, Emma Dabiri and Shazia Mirza. What better way to fully embrace International Women's Day by attending one of the numerous events taking place this weekend.
Nightingale in 200 Objects, People & Places Exhibition in Lambeth
In her bicentenary year the Florence Nightingale Museum is celebrating the life and legacy of the lesser known aspects of Nightingale's life with this exciting new exhibition. She is well known as a nurse, but she was also a female icon in her own lifetime, a healthcare pioneer, statistician and leader. Head to the museum to discover more about one of Britain's greatest female trailblazers. As well as discovering numerous articles and people that influenced Nightingale's career, you can see the original Lamp she carried in the Crimean War, her writing case, her copy of Oliver Twist and a family album containing unseen sketches of Florence and the Nightingale family. Only a short bus ride from our Kennington office, drop in if you're keen to find out more about properties to rent or properties to buy in the area.
American Culture in the 1950's Lecture on Southbank
This Friday evening Martin Halliwell, Professor of American Studies and Head of the School of Arts at the University of Leicester, will be discussing the major cultural forms of the 1950s and the ways in which themes of authority and resistance were woven into the fabric of mid-century American society. Often remembered as a decade of cultural conservatism, he will demonstrate just how contested many cultural expressions were in 1950s United States. This visually illustrated talk will draw from examples of 1950s theatre, literature, film and the visual arts to show how the politics of this fascinating decade are explored and questioned through its cultural forms. This is part of a series of talks in conjunction with the play The Visit, on stage at the National Theatre.
If you're interested in finding out more about future events in Westminster, London, Kennington and the surrounding areas, feel free to drop by any of our offices – we'll be glad to provide you with a list. We can arrange viewings of properties for sale and properties for rent within walking distance of some of these popular venues.

Photo Credit: Pixabay