What's On This Weekend: St Patrick's Day, Among The Trees & Affordable Art Fair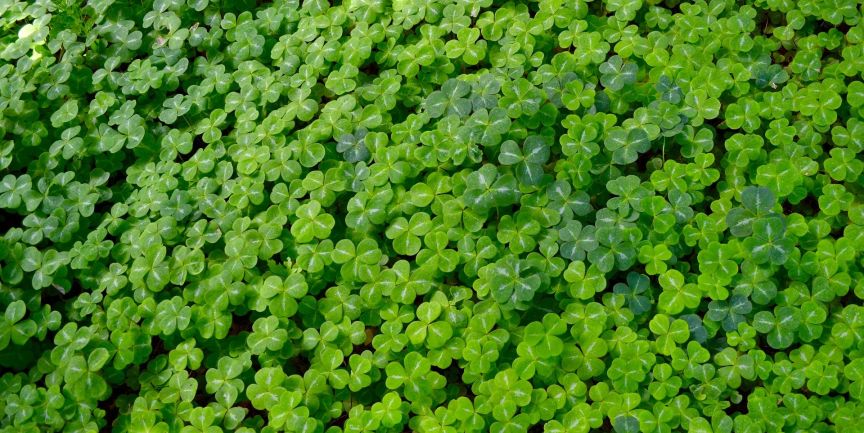 Aubrey Beardsley Exhibition in Millbank
Tate Britain opens it's first and largest exhibition of Aubrey Beardlsey's work since 1923. Beardsley shocked and delighted late-Victorian London with his sinuous black and white drawings. He explored the erotic and the elegant, the humorous and grotesque, winning admirers around the world with his distinctive style. Spanning seven years, this exhibition of over 200 works, will cover his intense and prolific careers as a draughtsman and illustrator, cut short by his untimely death from tuberculosis at the age of 25. Only a short journey from our Westminster office, if you are interested in looking at properties to rent or properties to buy in the area, feel free to drop in and say hello to our team who would be happy to help.
Among The Trees Exhibition in Waterloo
The latest exhibition at the Hayward Gallery explores our relationship with trees and forests. Among the Trees transports us around the world – from Colombian rainforests and remote Japanese islands to olive orchards in Israel and a 9,550-year-old spruce in Sweden. By drawing attention on the beauty, scale and complexity of trees and forests, the 38 artists taking part in this exhibition, turn our vision of the natural world on its head, inviting us to see it with new eyes. Alongside sculptures and installations, drawings, paintings and photographs, there are artworks that also celebrate the soaring scale of trees including a monumental sculpture cast from a 2000 year old olive tree by Ugo Rondinone as well as a 30 metre high spruce tree by Eija-Liisa Ahtila. At a time when the destruction of the world's forests is accelerating at a record pace, Among the Trees vividly highlights the indispensable role that trees play in our lives and imaginations.
Andy Warhol Exhibition on Bankside
A new major retrospective of Andy Warhol's work will be the first at Tate Modern for almost 20 years. As well as his iconic pop images of Marilyn Monroe, Coca-cola and Campbell's soup cans, it includes works never seen before in the UK. 25 works from his Ladies and Gentleman series will be shown for the first time in 30 years and visitors will be able to play with his floating Silver Clouds and experience the psychedelic multimedia environment of the Exploding Plastic Inevitable. This will be a new look at the extraordinary life and work of the pop art superstar and definitely worth watching. Not too far from our London Bridge office, drop in and say hello to our team if you're interested in looking at properties to rent or properties to buy in the area.
St. Patricks Day in Trafalgar Square
Now in it's 18th year, the Mayor of London's St Patrick's festival is the largest celebration of Irish culture and community in London. It has been built upon a robust foundation of tradition, inclusivity and diversity and a sincere appreciation for the perspectives of different generations. It is a pinnacle event in London's cultural calendar that showcases the best of Irish arts, performance, culture, food and music from both Britain and Ireland. Taking place all weekend, the festival culminates on Sunday with the annual parade which attracts more than 50,000 people for a colourful procession of Irish marching bands from the UK, US and Ireland, dance troupes and pageantry, including the Garda band from Dublin and the return of the popular Giant St Patrick.
The Seven Streams Of The River Ota Play on Southbank
First staged at the National Theatre in 1996, Robert Lepage's masterpiece returns to London for just nine performances. Presented as part of a world tour, this new staging marks 75 years since the nuclear bombing of Hiroshima. Tracing survivors and their descendants across five decades, this giant theatrical journey through time and space explores the way in which a few kilograms of uranium falling on Japan changed the course of human history. This profound, historical theatrical experience will have you thinking about the souls that were swept up in this devastating part of human history. Only a short bus ride from our Kennington office, drop in if you're keen to find out more about properties to rent or properties to buy in the area.
Affordable Art Fair in Battersea
With more than two decades of providing stunning original artworks of all shapes and sizes to thousands of visitors every year, the Affordable Art Fair in Battersea Park is the go-to place for experienced collectors and first-time buyers alike. Head over there this weekend to browse 1,000's of contemporary artworks priced between £50 and £6,000, bringing together over 100 galleries from all over the globe. Delve into a diverse, curated collection of contemporary art and trust their gallerists to provide you with unparalleled expertise. Be inspired to start or grow your own collection or just go for a casual browse as you discover the joy of collecting art.
If you're interested in finding out more about future events in Westminster, London, Kennington and the surrounding areas, feel free to drop by any of our offices – we'll be glad to provide you with a list. We can arrange viewings of properties for sale and properties for rent within walking distance of some of these popular venues.
Photo Credit: Pixabay