Your Weekend, Sorted!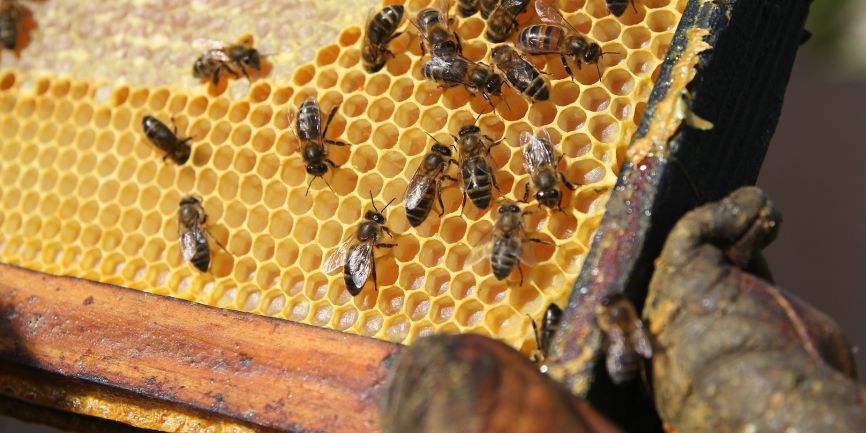 Westminster, Victoria, St James' and Belgravia:
The UK's Bee population has been declining dramatically over recent years due to changes to the British countryside, with two species now extinct! Bees are very important pollinators, and their decline is having a significant impact on British agriculture. This weekend, do you part to help these friendly pollinating bees and pay a visit to the St. Ermin's Hotel in St. James' which is London's first bee hotel! Learn all about good bee-keeping, handling, safety and feeding at one of their workshops before enjoying a Honey Cocktail or seasonal Afternoon Tea! All bee handling equipment and protective suits will be provided. Suitable for those ages 10+ years.
For further information: Click Here
The latest exhibition at Tate Britain entitled 'Pablo Bronstein: Historical Dances in an Antique Setting' is the most ambitious project to date by this Argentina-born British artist. Bronstein, is well known for creating satirical performances which fuse modern and historical elements, whilst connecting art and society. This exhibition takes inspiration from this neo-classical surroundings of the Duvee Galleries and Bronstein's interest in the Baroque period from which he has created a continuous live performance. Dancers move through the galleries, whilst interacting with the architectural elements of their surroundings. This exhibition is so much more, its an experience and one that deserves not to be missed!
For further information: Click Here

London Bridge, South Bank, Borough and Bermondsey:
Every once in a while we all like to have a boogie with our friends, but having to scream at them over the music can get a bit tedious! Well, not any more. Now you can get the best of both worlds at the Silent Disco at the Shard. Clubbers are supplied headphones for the evening, where they can tune in to one of two different music channels, courtesy of two DJ's vying for your ears. When you feel like having a chat, simply take off the headphones and carry on your conversation whilst watching everyone dancing in silence and trying to remember to the words of songs playing on their sets...it's highly entertaining!
For further information: Click Here
This Sunday, head to Potters Fields Park and join the festivities taking place for the Days of Poland Festival. This family-friendly festival is the fun annual celebration of Polish culture on the South Bank. There will Polish cuisine, arts and crafts, traditional dance, and music! In addition to all this there will be face-painting, giant bubble shows, competitions and much more!
For further information: Click Here

Lambeth, Vauxhall, Elephant & Castle, and Kennington:
Imperial War Musuem's exhibition ' Peter Kennard: Unnoficial War Artist' is the first major retrospective of Peter Kennard's work, and charts his 50 year career and features over 200 artworks. He is regarded as one of Britain's most important political artists and this exhibition highlights how he consistently confronted issues in world politics, and was a major influence on many of today's politically aware artists, such as Banksy.
For further information: Click Here
Brocket Gallery, on Windmill Row in Kennington, recently featured Clementine McGaw's work in 'Nothingness of Our Own Existence' and following on from this highly acclaimed exhitbion they are currently presenting 'Selected Artists: Flesh in Focus'. 'Flesh in Focus is a mixed-artist exhibition exploring the themes of flesh and its properties as protector and living organ. 'Flesh in Focus' features works by Neave Brown, Clementine McGaw, Lucienne O'Mara, and Roshna Qorbanne
For further information: Click Here