Your Weekend, Sorted!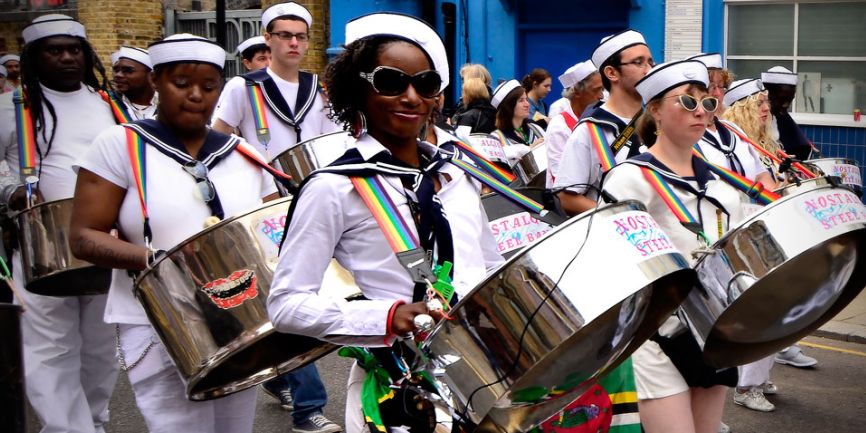 This Bank Holiday weekend West London springs into life with the Notting Hill Carnival, the biggest Carnival in London! So if you want to take part in the biggest party in London then make sure you don't miss this popular yearly event!

Westminster, Victoria, St James' and Belgravia:
Every summer at the Buckingham Palace Summer opening you can snoop around the Palace whilst the Royal Family are away on their holiday and see the ornate and grand state rooms that are normally not open to the public! In addition to being able to visit this iconic site, you can also take in the specially curated exhibition 'Fashioning a Reign: 90 Years of Style from The Queen's Wardrobe' where you can see some of the incredible items of clothing that have been adorned by the Queen during her 60 year reign - from the frugal post WWII styles to the most beautiful ball gowns.
For further information: Click Here
If you are a fan of Tony Bennett and Bill Evans then you must make time this weekend to head over to the Studio at St. James' Theatre to enjoy a night of music by Hadley Fraser and Will Butterworth. Inspired by these great artists, Hadley Fraser and Will Butterworth respectfully imagines what would have been created had Tony Bennett and Bill Evans had the chance to record a third album today, and the results are magical and ought not to be missed!
For further information: Click Here

London Bridge, South Bank, Borough and Bermondsey:
If your children are fans of the Mr Men and Little Miss books then they are in for a treat! This weekend take your family along to celebrate the 45th birthday of these beloved children's characters at a special exhibition which has been designed at a child's scale, and features hundreds of pieces of memorabilia!
For further information: Click Here
At the Fashion and Textile Museum you can explore the creative process of the Italian Fashion house Missoni at the specially curated exhibition "Missoni Art Colour". The exhibition showcases over 60 years of fashion in the context of fine art, as it is displayed alongside works by leading European 20th Century artists, of which many of the textiles and art on display have never been exhibited in the UK before!
For further information: Click Here

Lambeth, Vauxhall, Elephant & Castle, and Kennington:
The Imperial War Museum in Kennington is crammed full of interesting displays and specially curated exhibitions which explore the impact of conflict on our lives, in the past, present and future. There are several permanent displays that are worth a visit, especially the recently redesigned atrium (by Foster & Partners) which features a Harrier jet and a Spitfire plane suspended from above and a V-2 rocket below them, as well as many more exciting objects!
For further information: Click Here
For a second year, Brocket Gallery London presents its vibrant summer installation programme 'Summer Scoops' at their Kennington project space.
This year Summer Scoops hands over complete control to Sarah Gillett, exceptional print maker, to curate the space a more intimate space to allow the audience to really engage with her work.

For further information: Click Here